I live in Baltimore a very tight knit close Jewish village. I rarely leave my village and its 5 mile radius, because everything i need is here. Schools, kosher markets, even my Target looks like a modern day fiddler on the roof scene, i'm often tempted to break out in song. When my Rozie was born my village rallied behind me. I remember watching my best friend coming down the hospital hallway carrying a moses basket filled with gifts on her shoulder like a native village woman. The villagers brought me magazines for my long hospital stay , and homemade soup. When i came home there was a bouquet of balloons on my front door and a mountain of gifts on my dining room table. My community was telling me in their own way "We love you Rozie, no matter how many chromosomes you have", but as time went on and medical issues started to arise i needed more than my community could offer. I joined an online forum at Baby Center
here
. I figured i could be raw and honest there due to anonymity and they would offer support and ideas. Little did i know that because of this group i made it through many medical scares and learned to cry on online shoulders. My anonymity helped me be more open about my feelings, but soon i became more open about who i was and the anonymity was lifted. I stared forming friendship with women that i never met and bared my soul to them. They stared learning about my holidays and traditions so they could be closer to me, and i about theirs. One of my online
best friend's
son recently had some medical issues, putting in the hospital, and i swear if that child would of spent one more day in that hospital i would have been on the soonest flight out. I recently came across this post from one of my online friends in her blog the
thebartolonefamily
i was so moved by this post that i asked to share with all of you. I hope you enjoy it as much as i did, and hopefully i can convince her to send me a "GG Lovey" t-shirt for my Rozie...

the bartolone family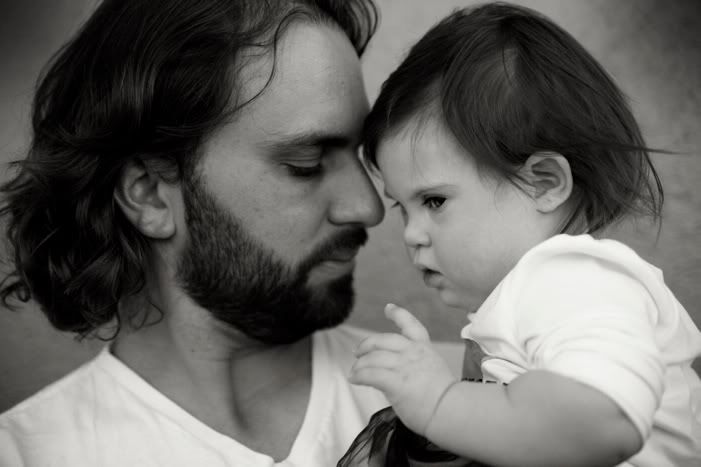 the buddy walk
November 15, 2010
In this journey of life we all long for community. We long for that sense of oneness and familiarity. We tend to look for people that are on the same walk of life that we are. For the most part we like to feel that we are "keeping up with the Joneses". Stay-at-home moms look for other stay-at-home moms. Sports enthusiasts look for fellow sports enthusiasts. Musicians seek out other musicians. We have an innate desire to feel "normal", like we fit in with a group of people. Why? I guess it's because when we have something in common with someone else we can freely talk, laugh, cry and enjoy each other. We have found someone who "gets it".
Having a child with Down syndrome completely throws you way out of the realm of familiarity. I knew not one person with Down syndrome the day that Gabriella was born. That day, my mind frantically raced through all of my acquaintances, hoping to find even one person that had a child with any sort of disability. I had no bearings, no compass to direct me. "Where are all the people out there with Down syndrome?", I thought. Of course, I had passed a group of people with Down syndrome at the fair or in Disneyland. I may have even had a girl or boy with Down syndrome help me with my groceries at one time or another, but someone that was a part of my life, even in a distant way... I didn't know a single one.
To say that I felt all alone was a complete understatement. Who could I even begin to talk to? Who would understand? Who wouldn't feel pity for me? Who would have the words to make me feel better? Who could say to me, "Been there, done that."?
Sometime in that first few weeks after Gabriella arrived- it's all a big blur really- I received a phone call from the Down Syndrome Association of Los Angeles. *Exhale* There they were, calling to rescue me from my black hole, to tell me that I wasn't alone. Shortly after that phone call this organization got me connected with a few moms that had littles ones like my sweet GG. Those mom's became my lifeline the first few months. They were able to give me advice, cry with me, laugh with me, listen to my fears and say that they had been there too. *Exhale again* Just knowing that you are not alone, that someone else understands it all, makes it easier to bear.
Yesterday my family participated in the Down Syndrome Association of Los Angeles' Buddy Walk. To be completely honest, I am speechless. Not only did it help to raise awareness for individuals with Down syndrome and raise funds to keep this organizations doors open so that they can continue to be a support for others, but it helped families like mine feel the amazing bond of a community. A group of people that "get it". We were all there together, walking for the same reason... We all love someone with Down syndrome. It was such an overwhelming feeling. To be able to look into another mothers eyes and without even one word know that they fully understand your emotions, your fears, your hopes, your joys, your pain. They know your innermost thoughts because they have had them themselves. Having a child with Down syndrome connects you on such a deep level, words aren't really neccessary.
At the end of the day the only thing that really matters is being there for one another. Having relationships with each other. Taking the time out of our busy lives to actually care about someone else. So I want to say, "THANK YOU!" to all of you that came out and walked with us, from the bottom of my little heart. I can't begin to tell you what your support, love and encouragement means to me and my family. I also want to say, "THANK YOU!" to everyone that supported us by donating to our team. I am in awe of your generosity and love. We have been able to raise $2500.00 and more is coming in! If you haven't already, you can still donate to the DSALA through our team at this link-
http://buddywalk.kintera.org/dsala/ggloveyandme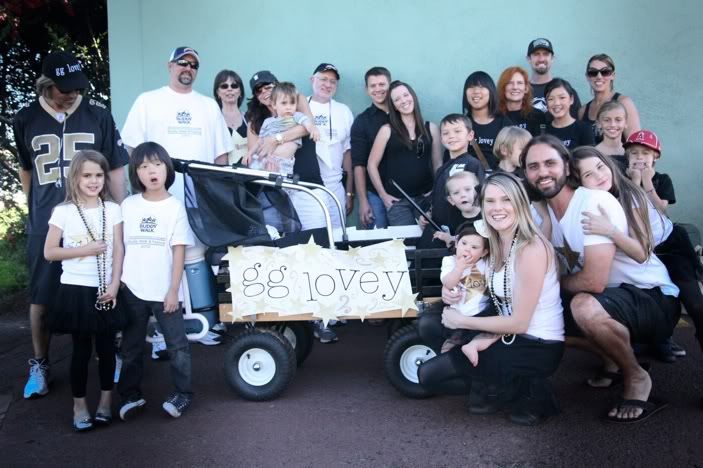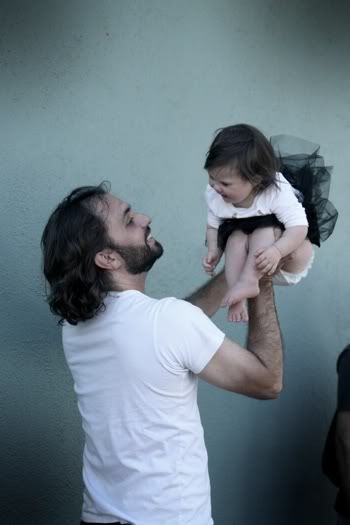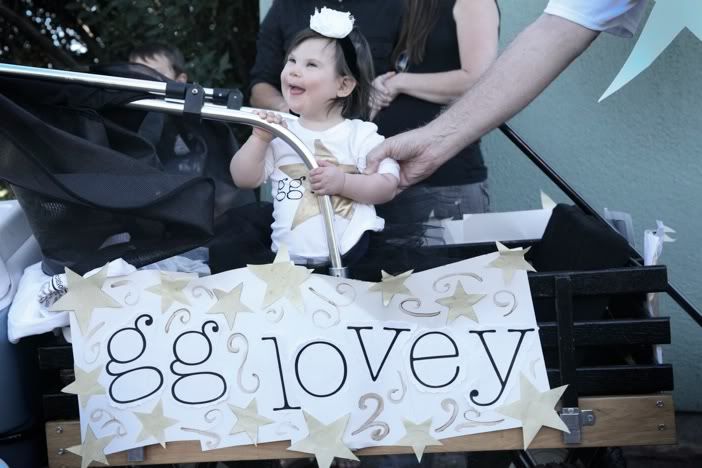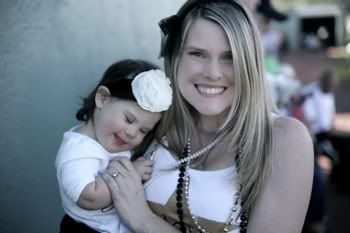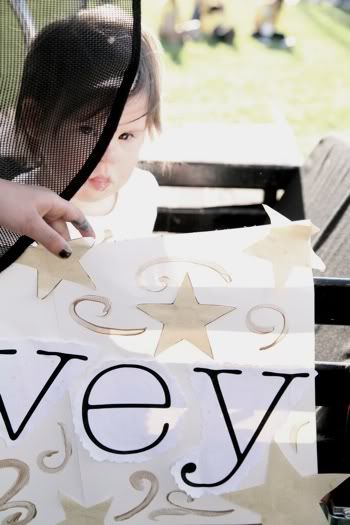 Please check out the original post for more pics
here