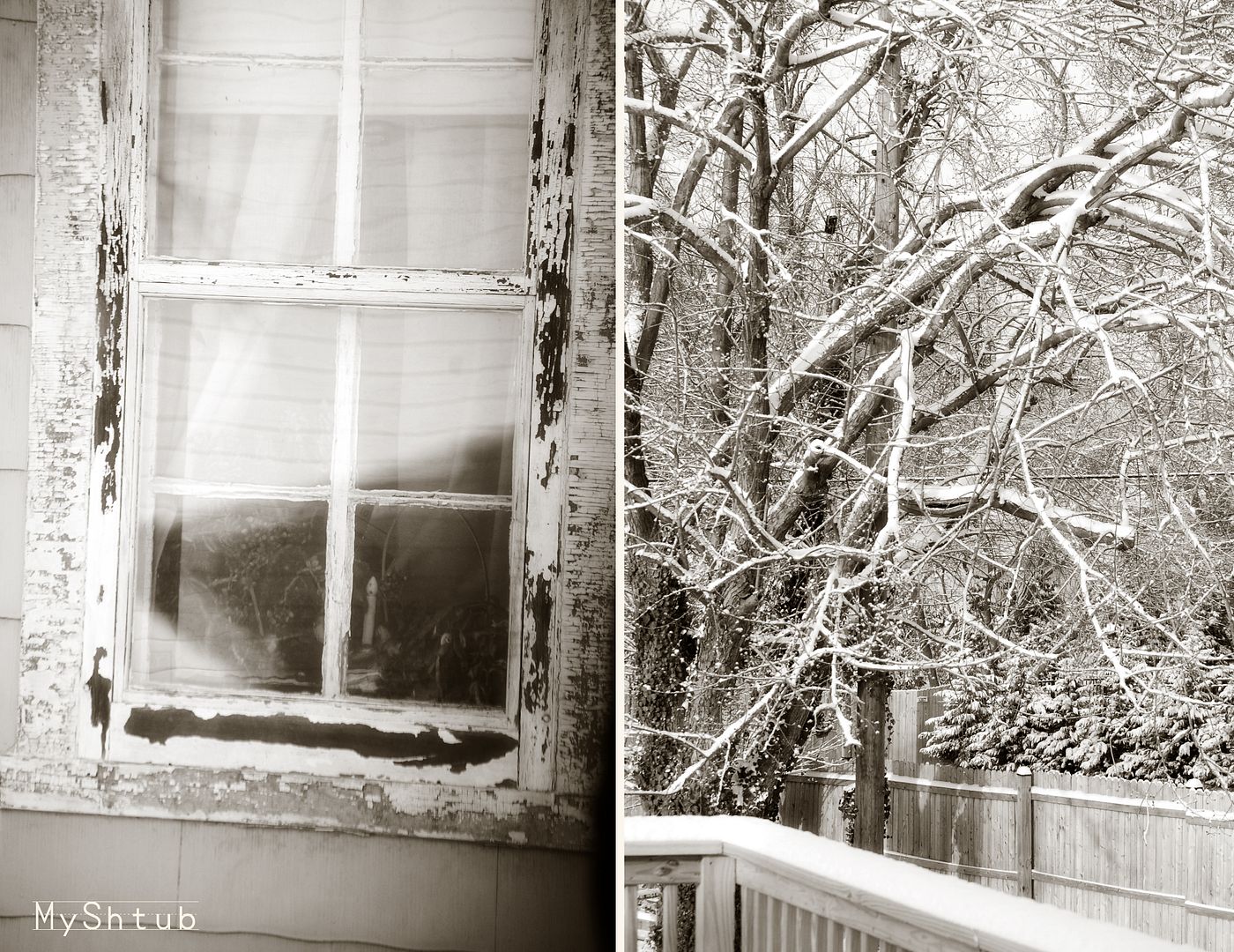 The weather is staying pretty consistently cold here.I'm dreaming of beach houses. Little shacks with barely enough room to fit us, but we compensate by spending our days on the beach. This is my dream life and i will continue to paint this picture in my mind until it is true. I know i'm crazy with my delusions of grandeur but a girl can dream and dream and hope and hope, and leave the rest to Hashem, but just as a small reminder i am looking for...Year round warmth, water, beach, more water, more beach, and a lot of warm weather, oh and don't forget the beach. Thanks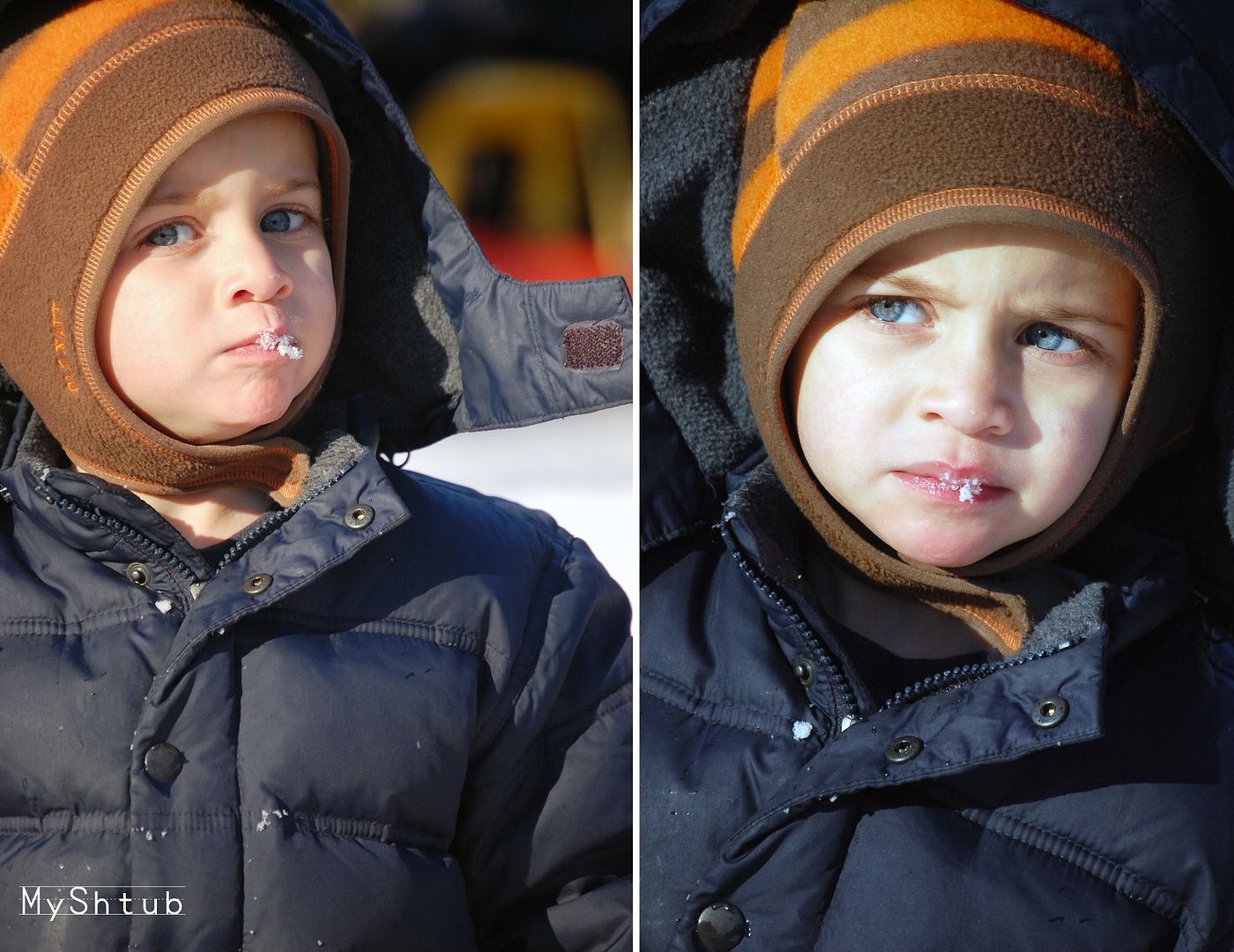 Cold weather in our neck of the woods equals a lot of indoor time. This is not the way for me, i love fresh air, i love nature walks, i love breakfast on the deck,and there is something to be said for Shabbos on the deck too. I try to fill our indoor time with fun little things, simple crafts anyone can do. Recently we made this little town with menchies( people)included. It was so easy to do that I'm passing my little idea along to you.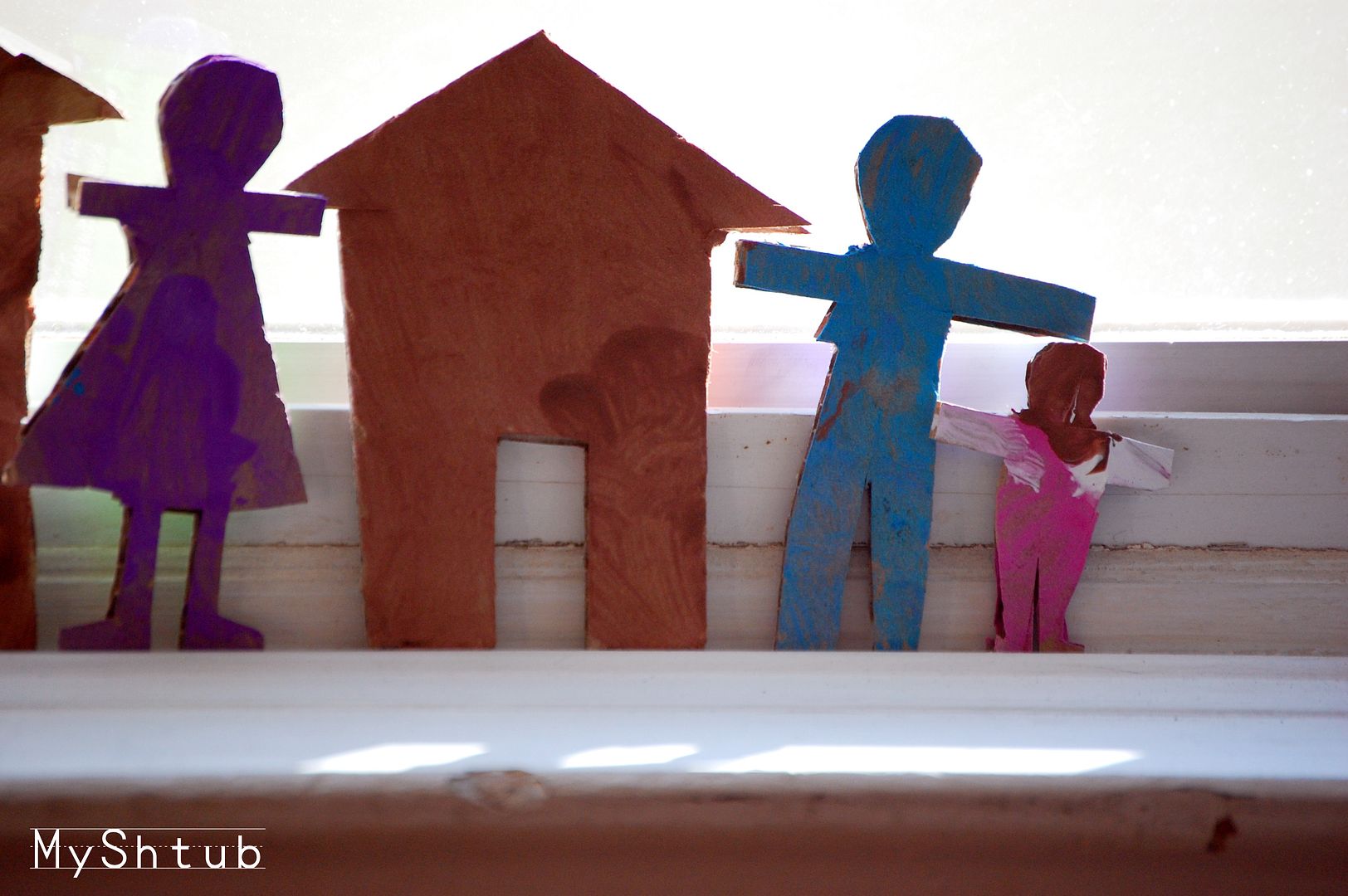 1. Old cereal box, cracker box, or any easy to cut cardboard. We used an old diaper box.
2. Scissors
3. Washable paint (you'll thank me later), brush
4. Shoe box lid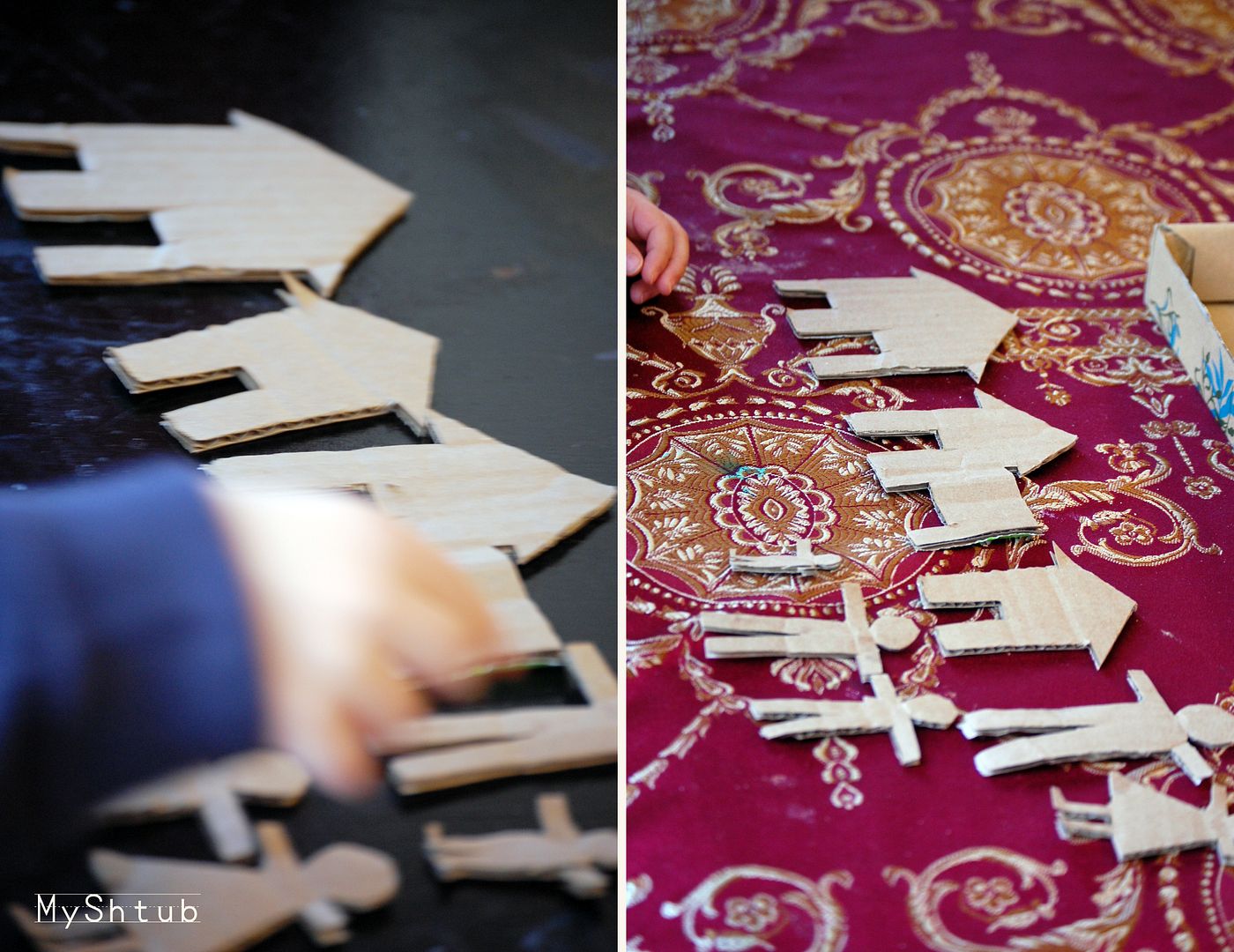 I cut these little houses out freehand, but you can draw them on the cardboard first. A house is simple to do, a square with a triangle on top, add a little extra by cutting out the door. The people are a little harder but simple if you draw them first. They are also simple shapes. Circle for the head a plus sign for the body extending the bottom of the plus, and cutting a "V" for the legs. It is important to use cardboard that is easy to cut like a cereal box, a thick mailing box would be really hard to cut and i imagine very frustrating. Now the fun part...paint, make sure to turn your cutouts around so the brown craft side is up. I love using paint with kids its messy but the results are worth it. Markers just do not cover like paint does. I use a shoebox lid as a painting area. It contains the mess by having the small lip around the edge. Have fun and let your kids be creative a house doesn't have to be white it can be stripes in a rainbow of color, and people can become rainbows, too. Enjoy!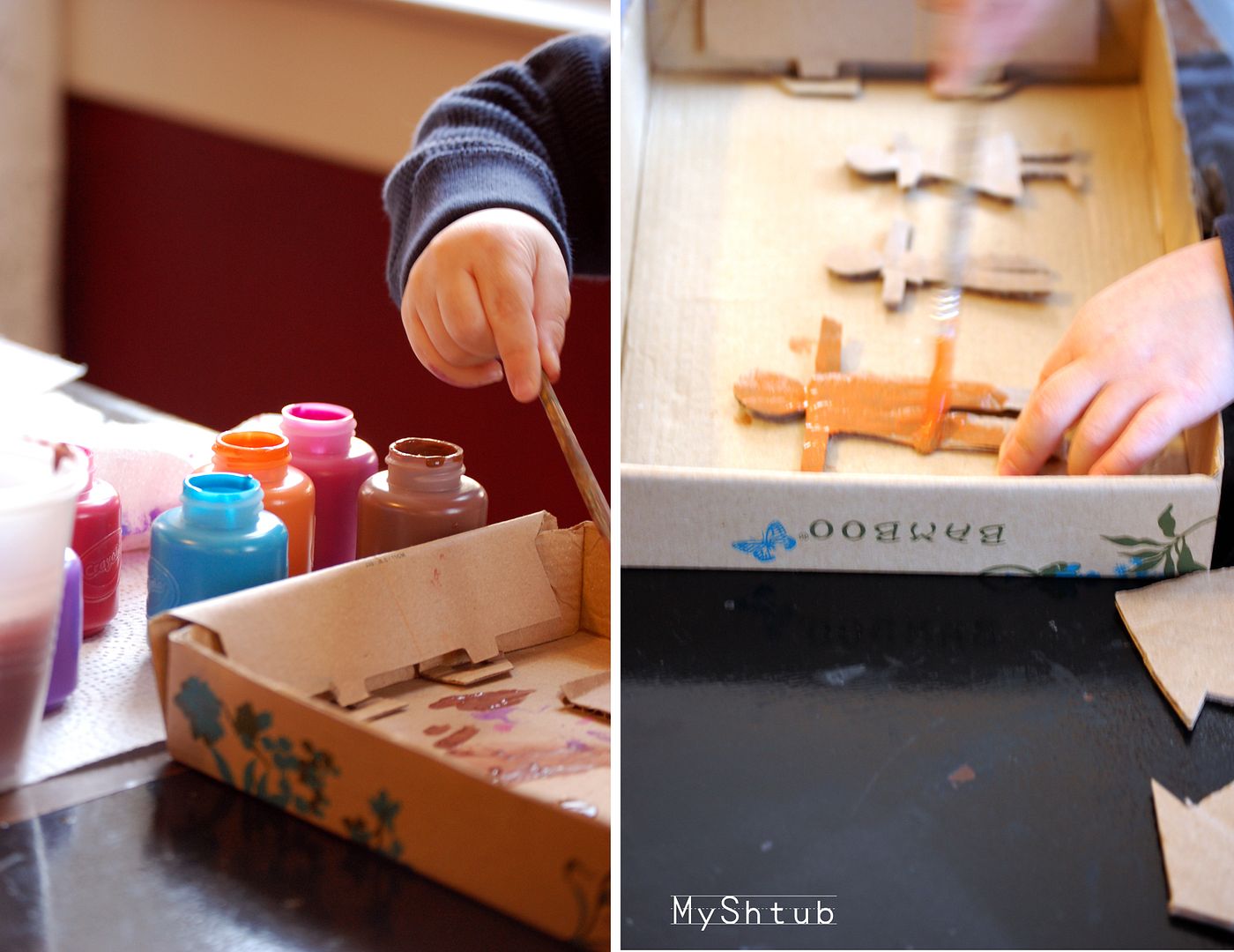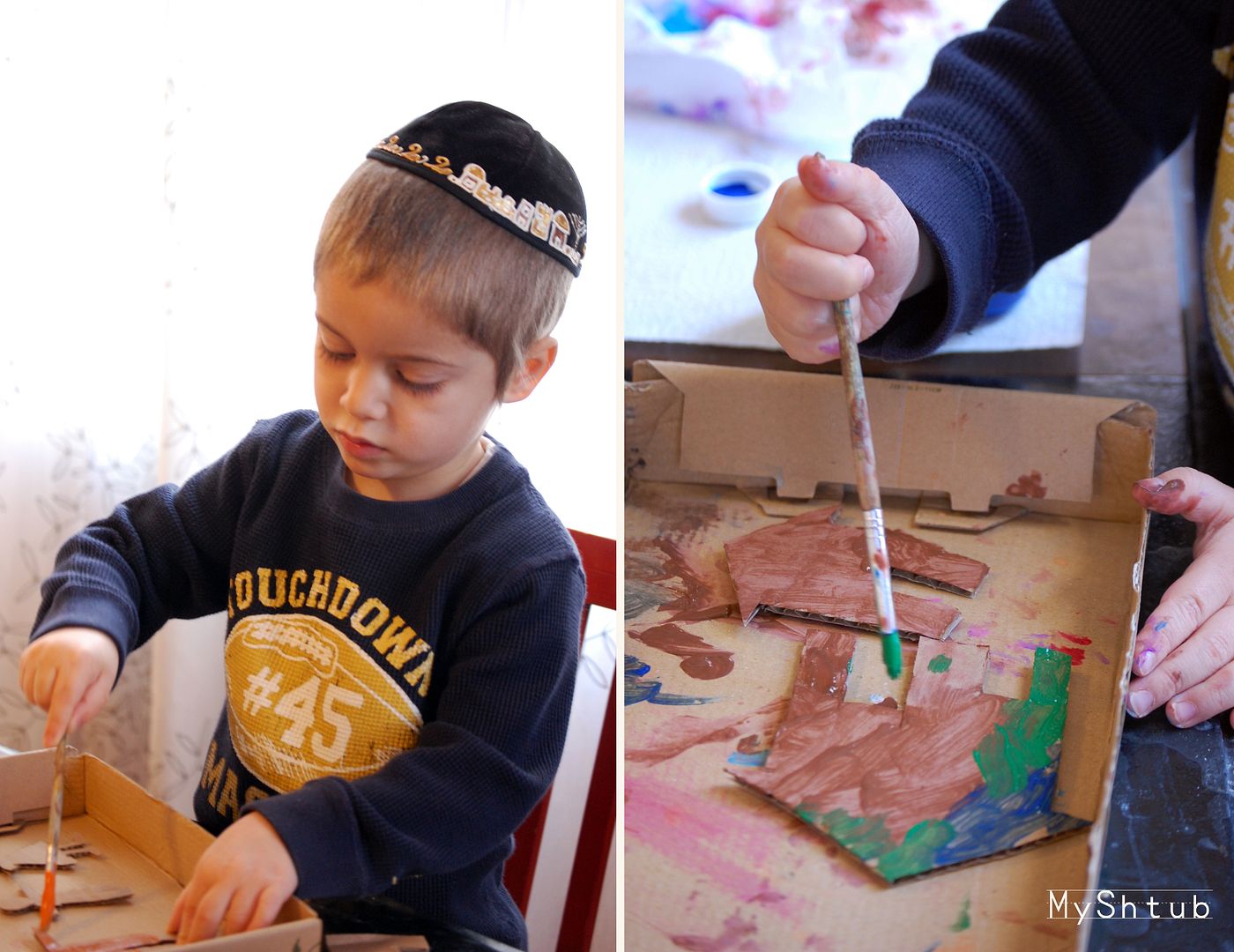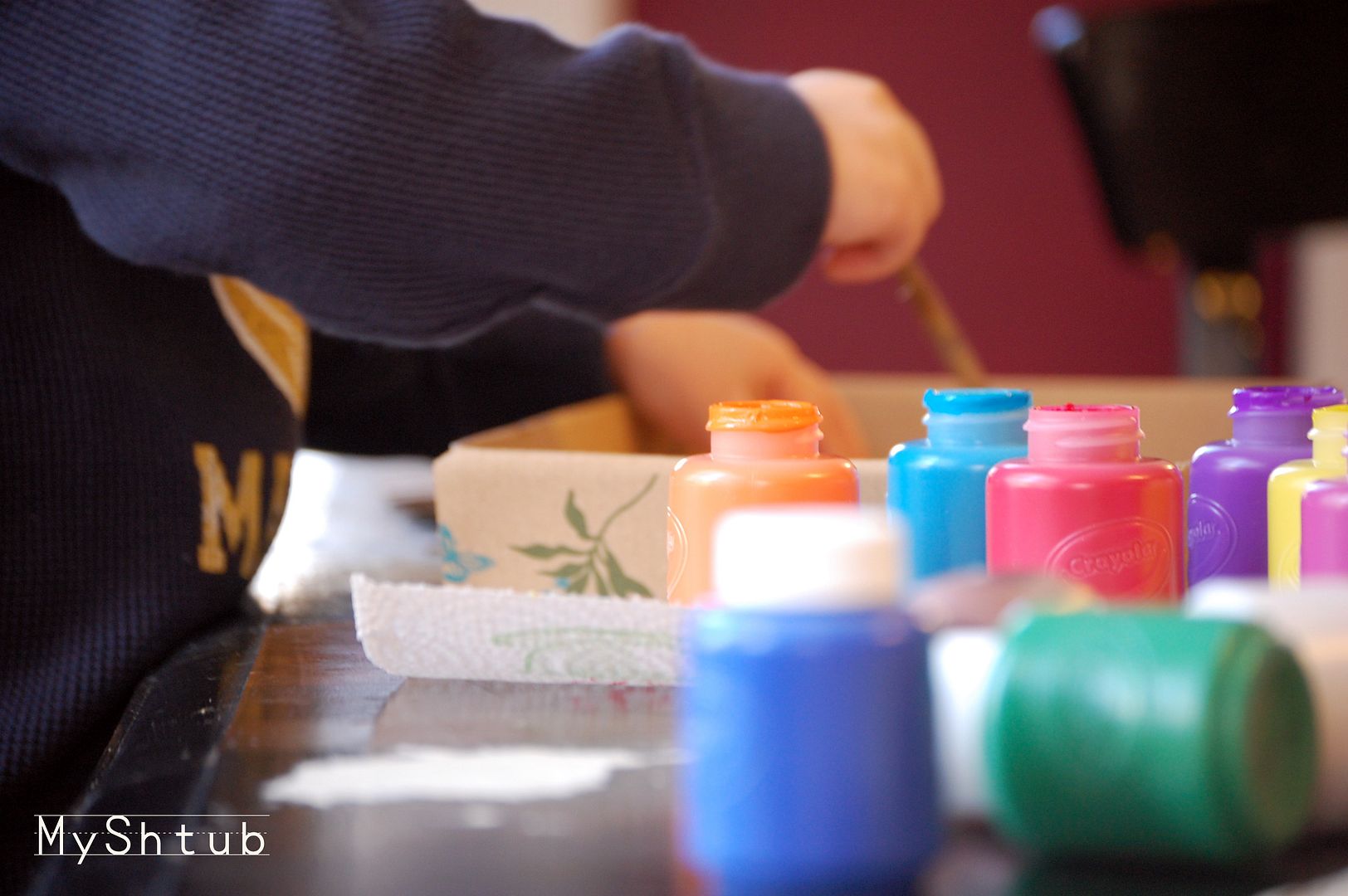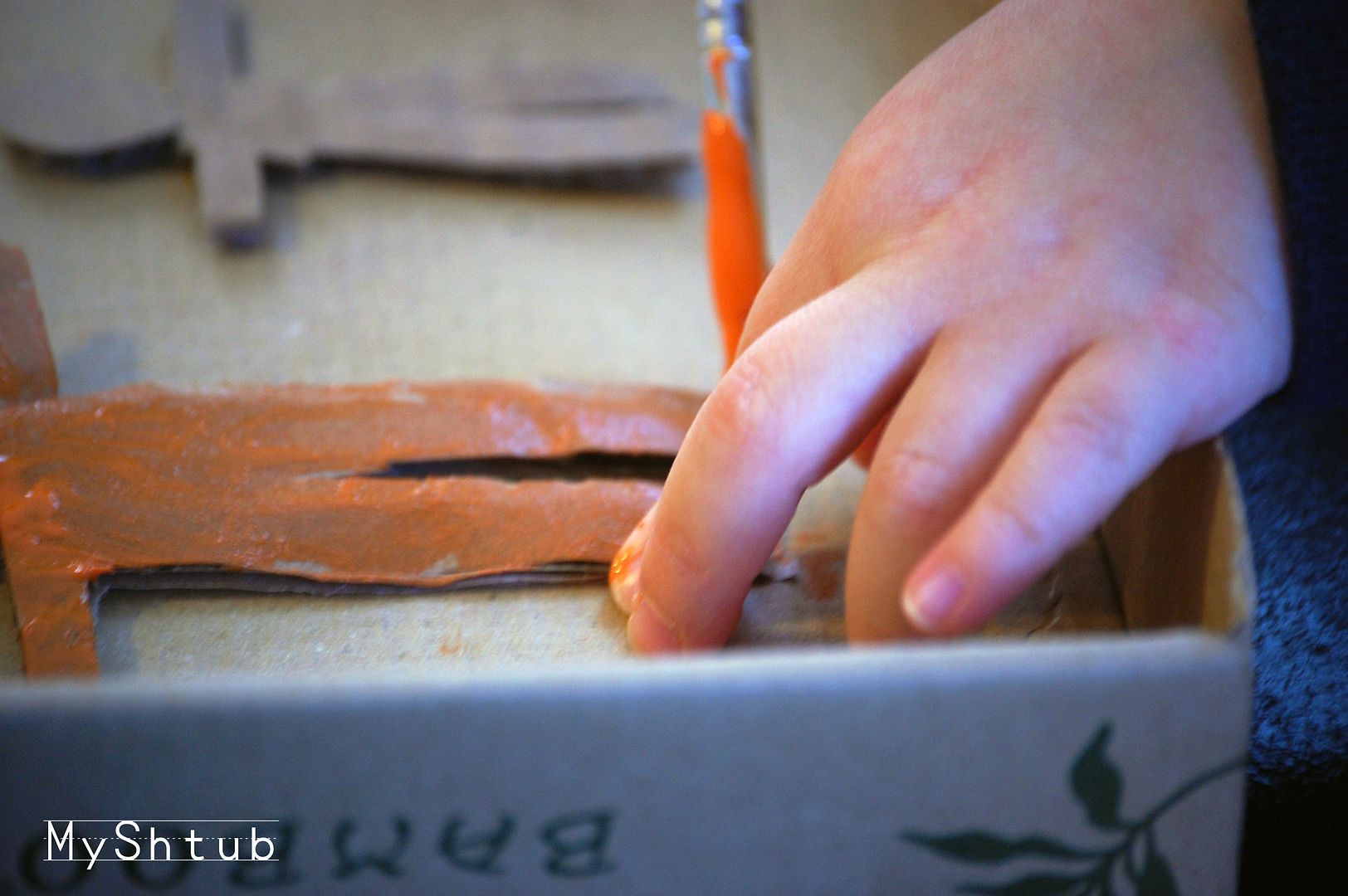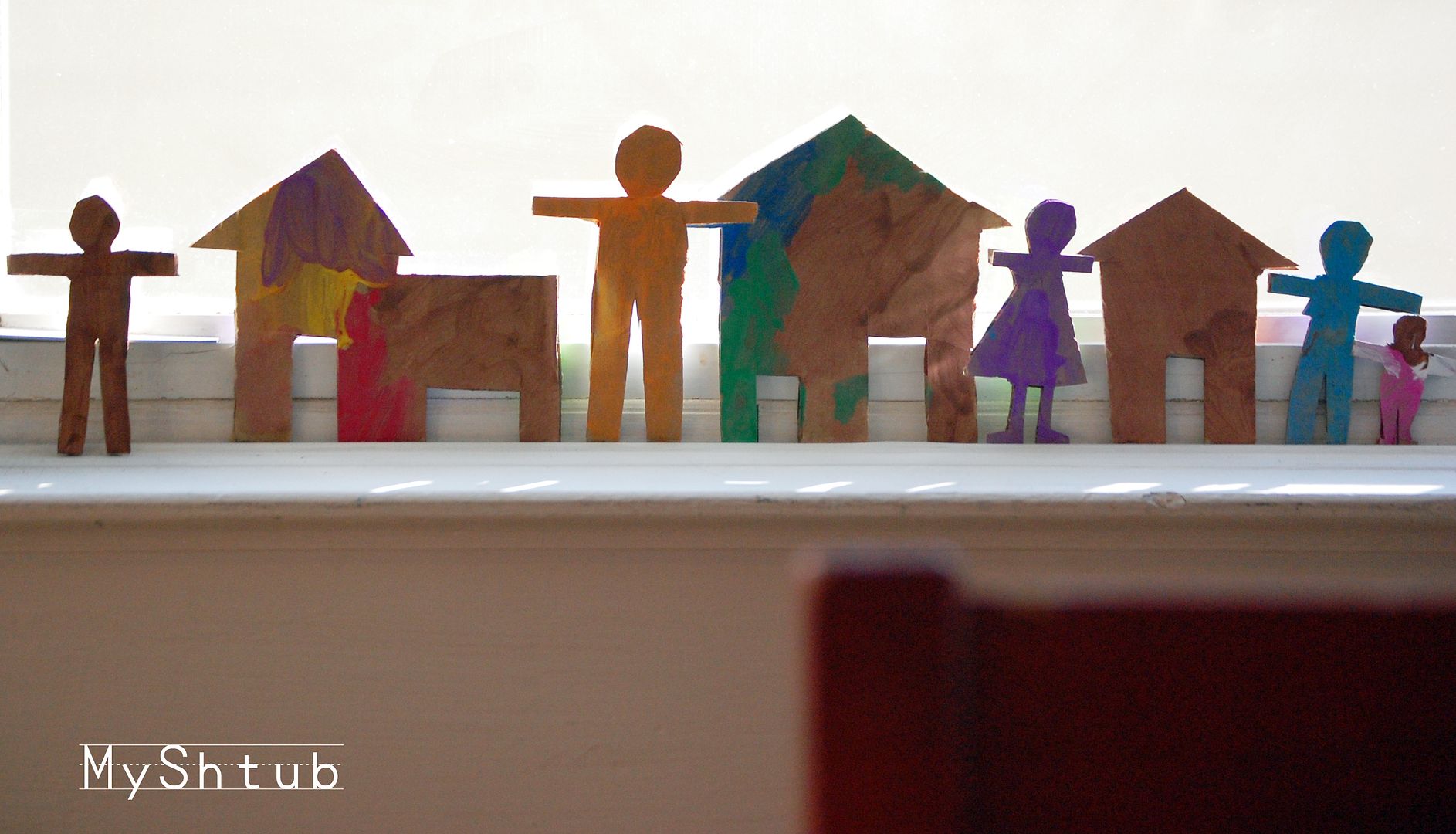 After we created this project i was on a theme and i couldnt resist when i made Dovies lunch.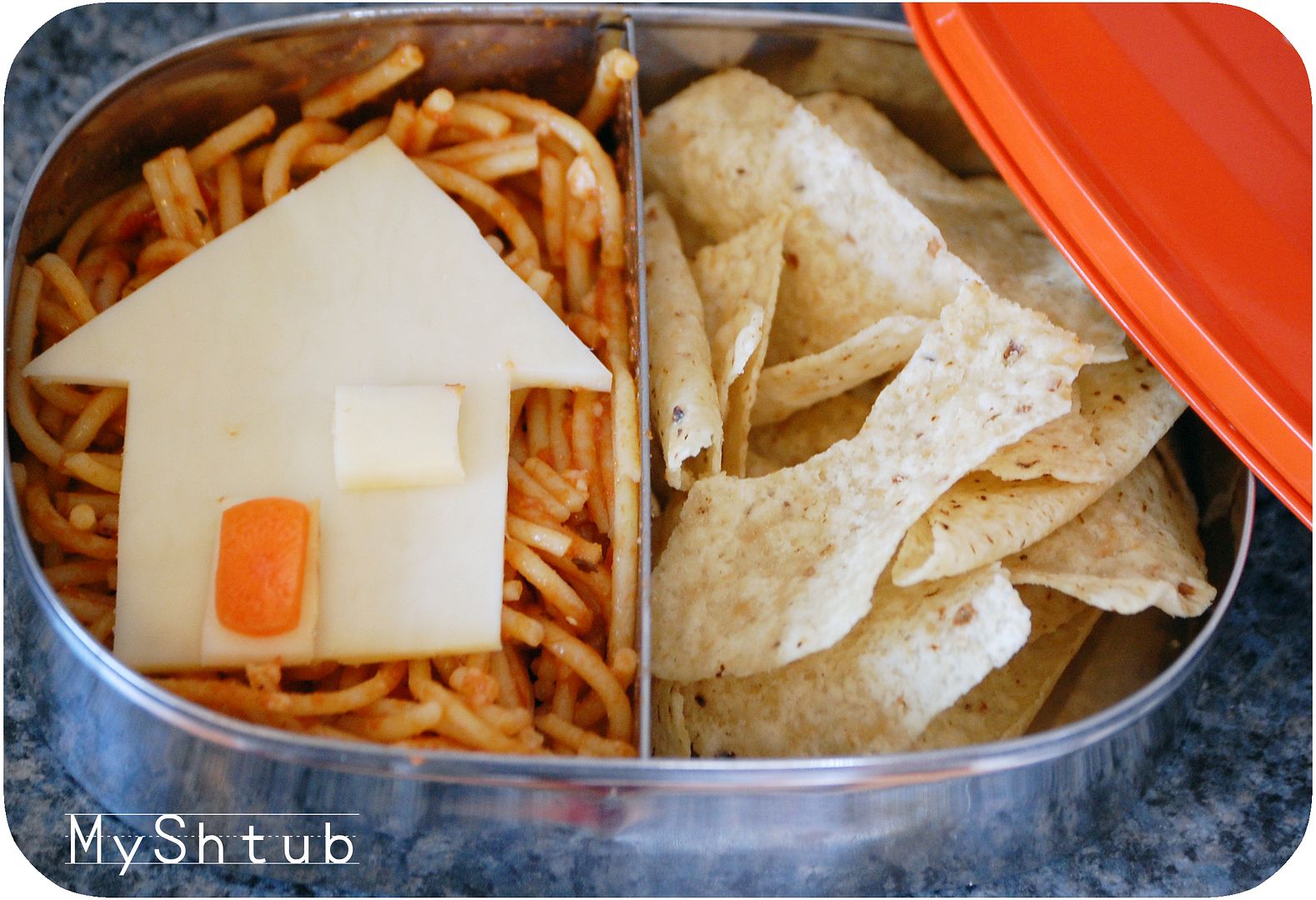 And where was Rozie while we were in craft land? Well in the playroom, of course. She has recently began to crawl and there is no stopping her now, as soon as i put her down she b-lines it for the playroom. She knows right where it is and she can play for hours in there. It is so cute what a little girl she is becoming.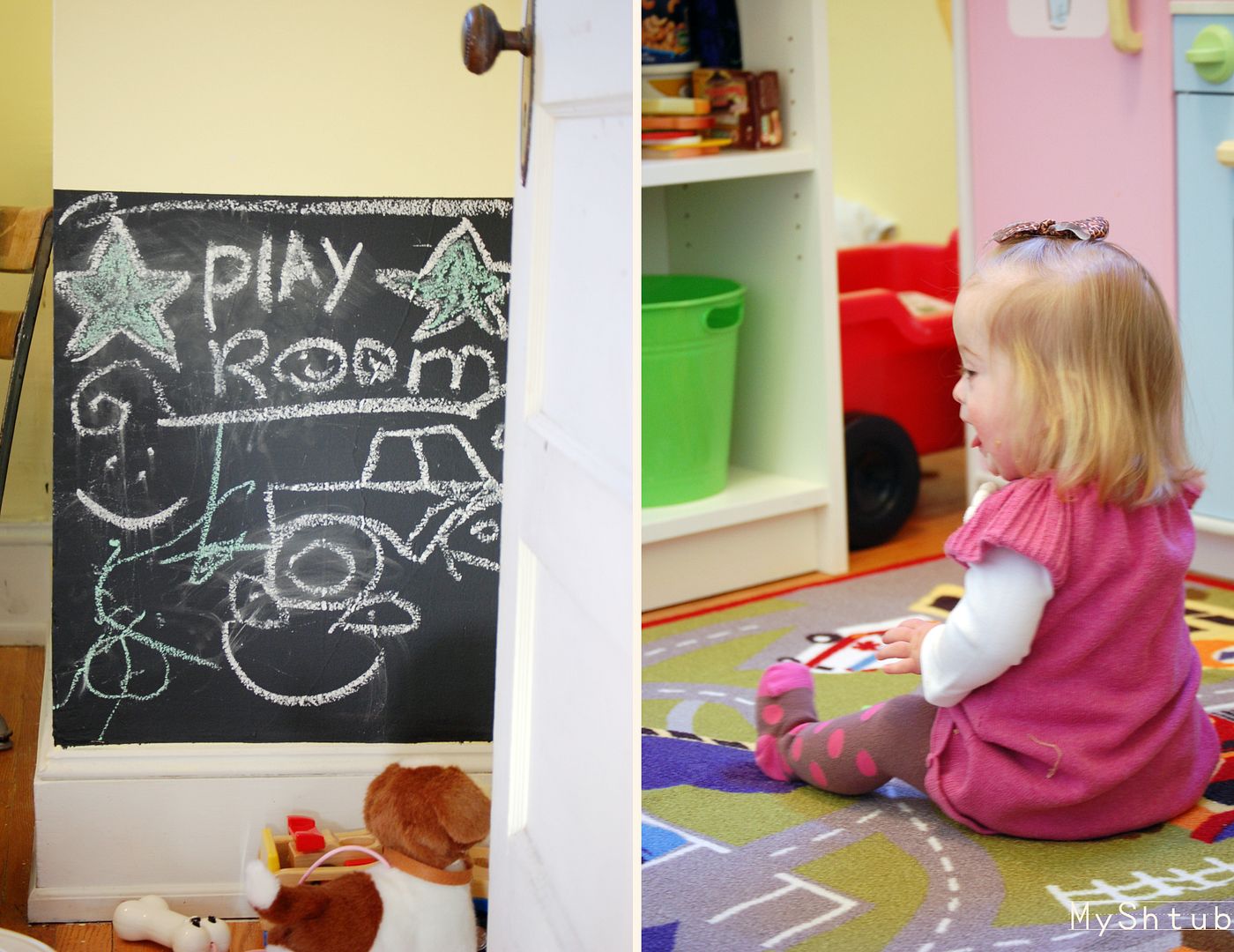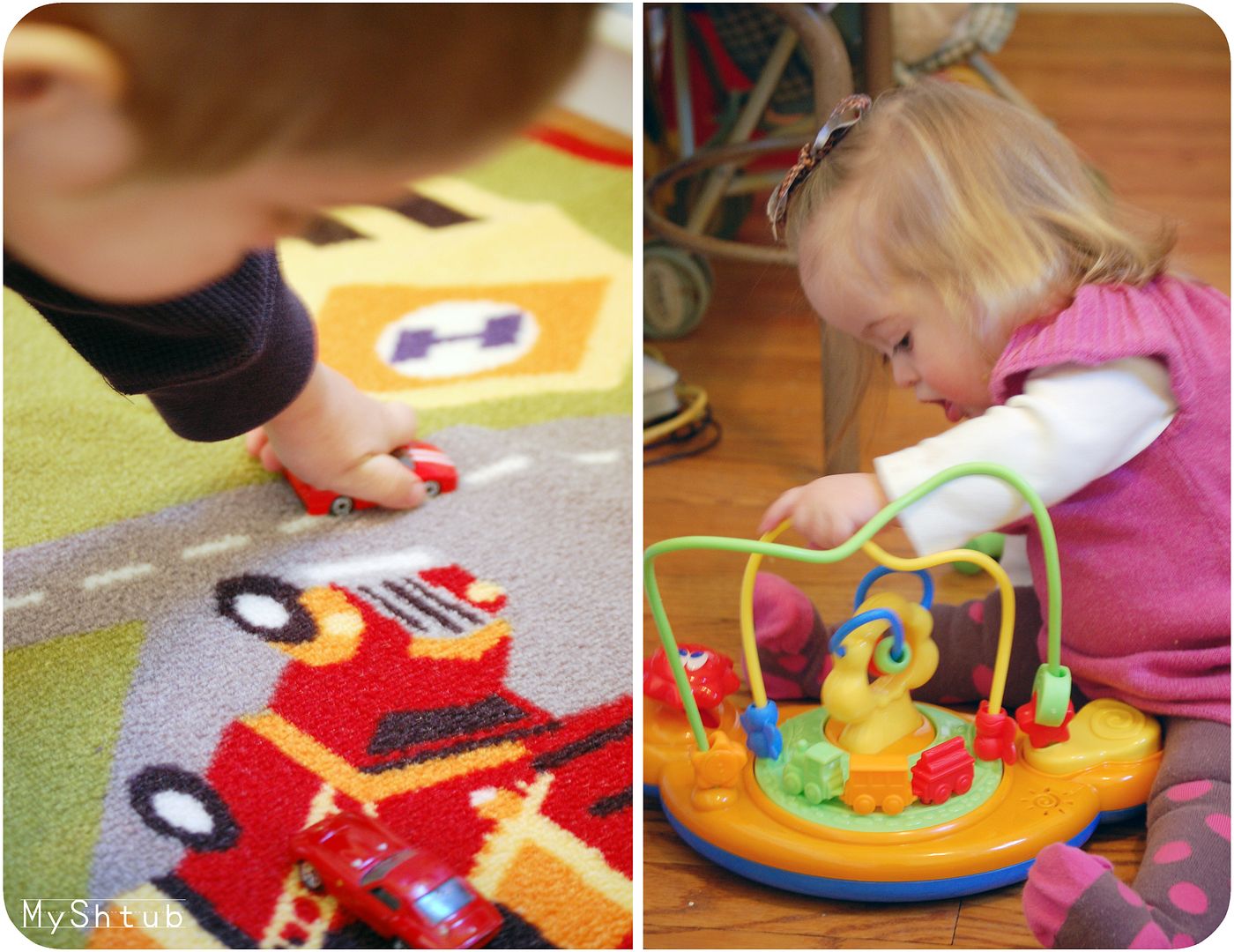 I love you my little crafty kinder from the moon and back a million billion trillion times over!