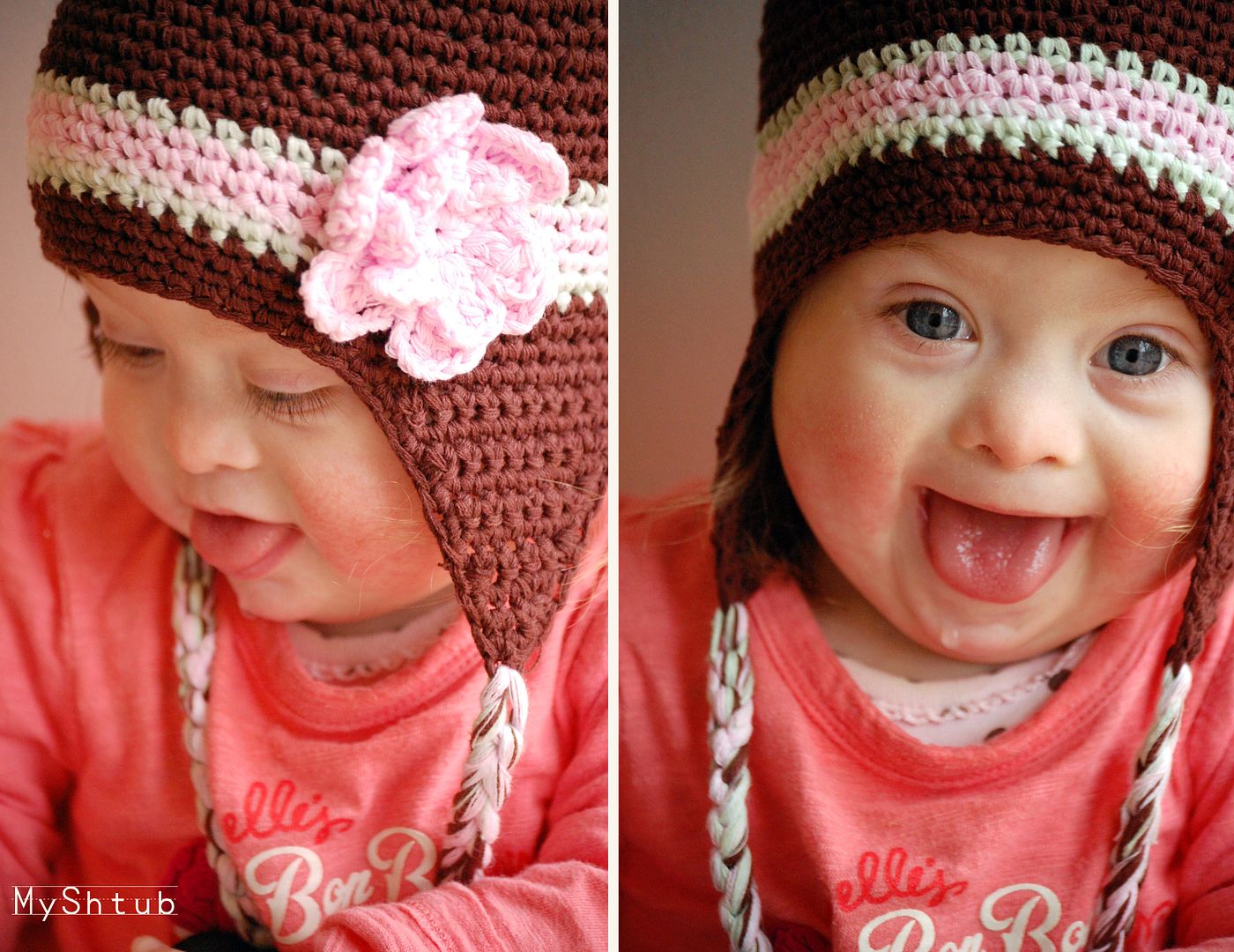 Before i start here i just wanted to let everyone know that it is still cold here, really cold, ice/snow storm cold, but on a positive note only 59 days till spring.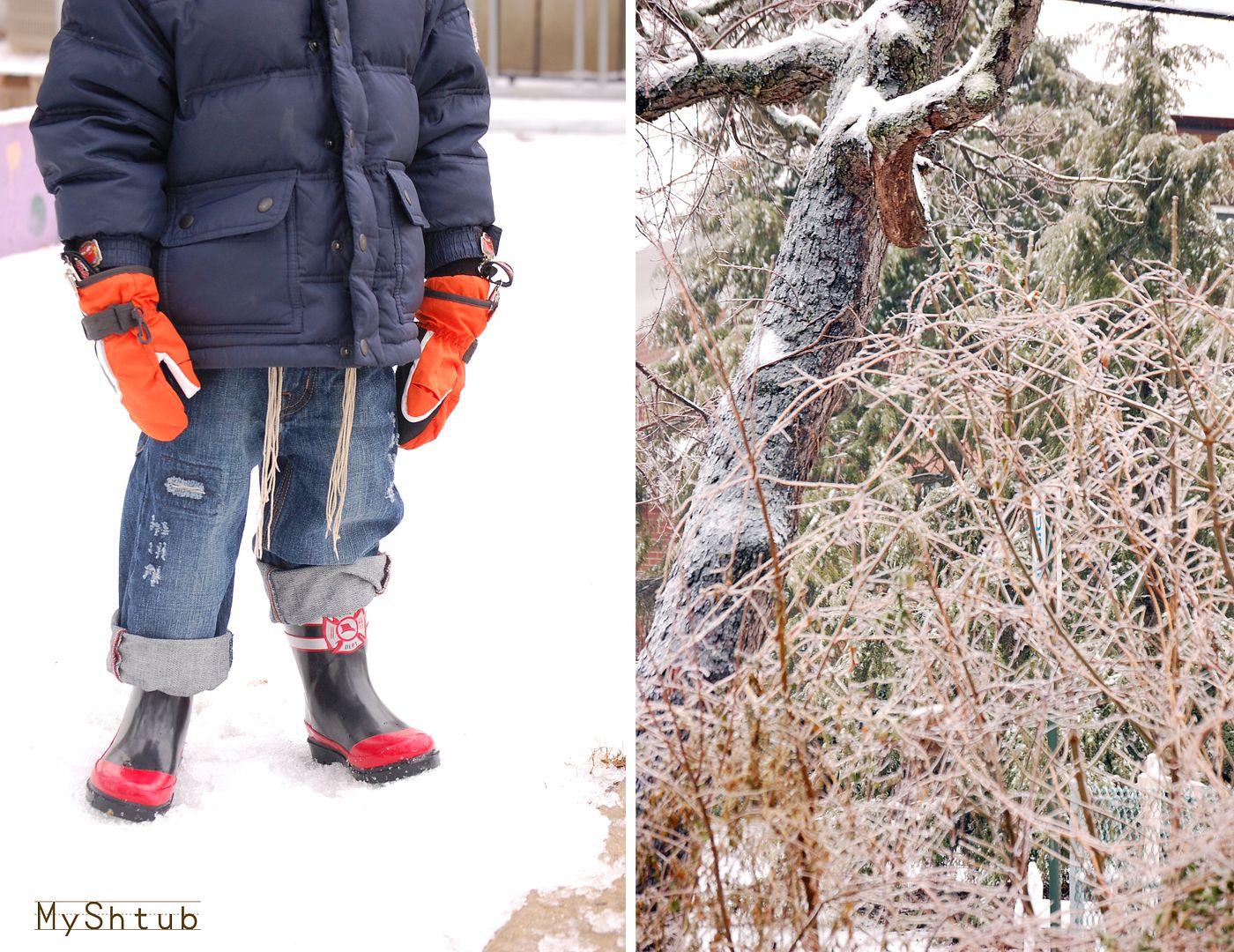 I think lately one of the most common questions i hear is "does Rozie walk yet"? I answer simply,no, and then the conversation goes a little something like this: is she cruising ,no, is she trying to take steps, nope, oh is she pulling up, no, is trying to stand, nope, and at this point i usually get the blank face. I always feel bad for the questioner (is that a word?) so i try to cheer them up: don't worry i say, she is doing so much, she can crawl now, we are so excited, and she signs so many words.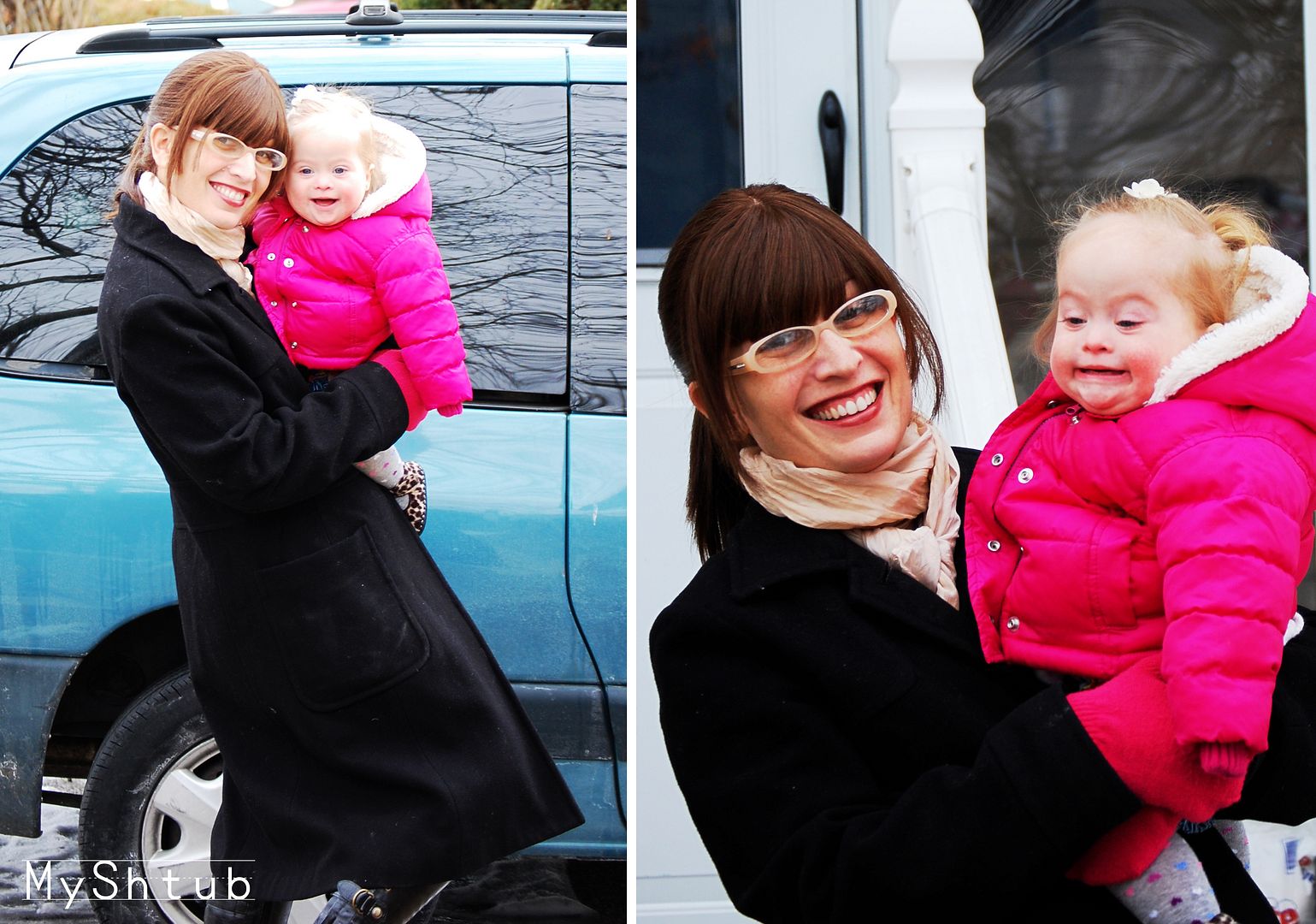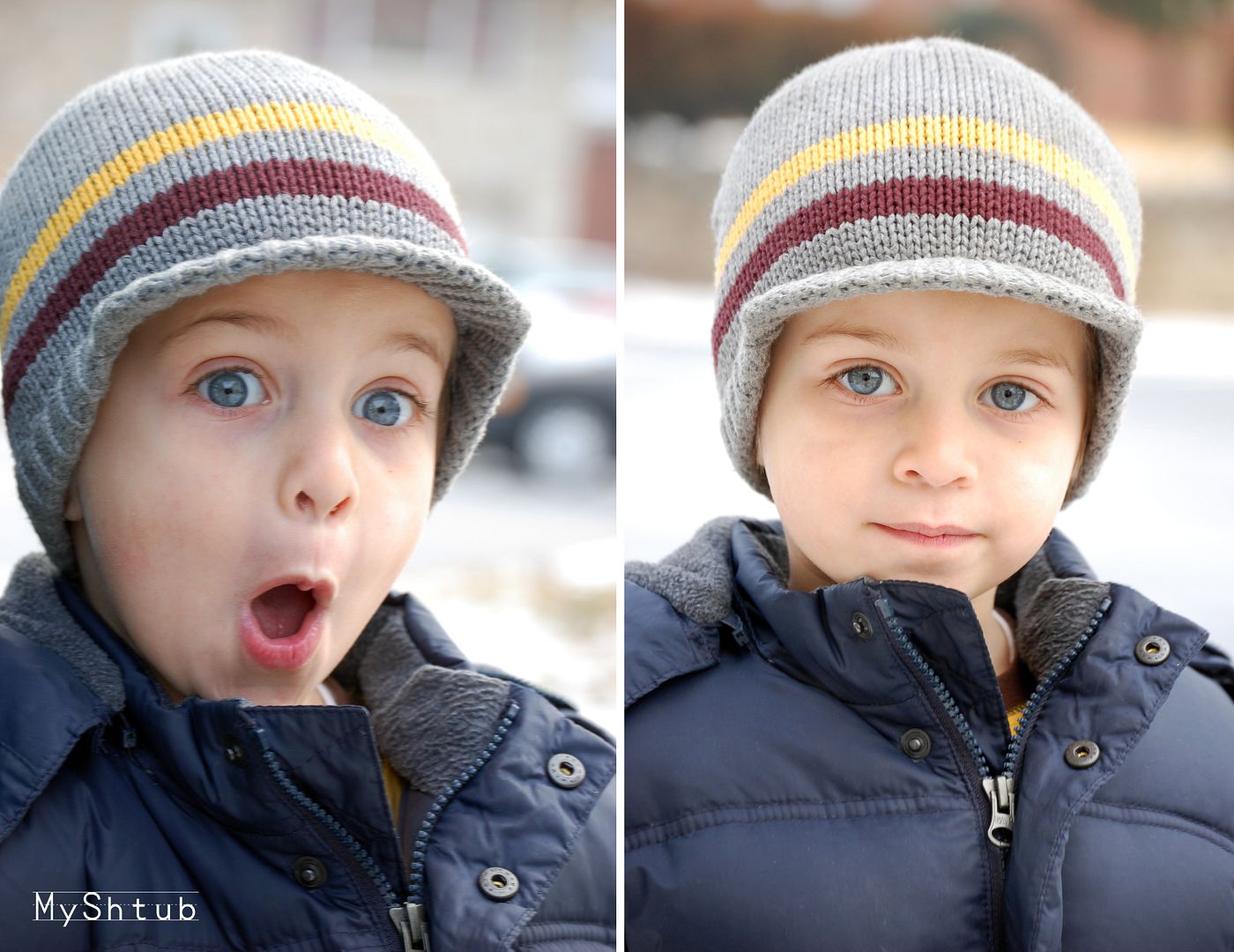 Its funny that this is where i am, i am giving support to others when really shouldn't i need the support. There was a time in my life when milestones where important. I didn't need my child to walk at a year but 18 months, i would have liked some steps.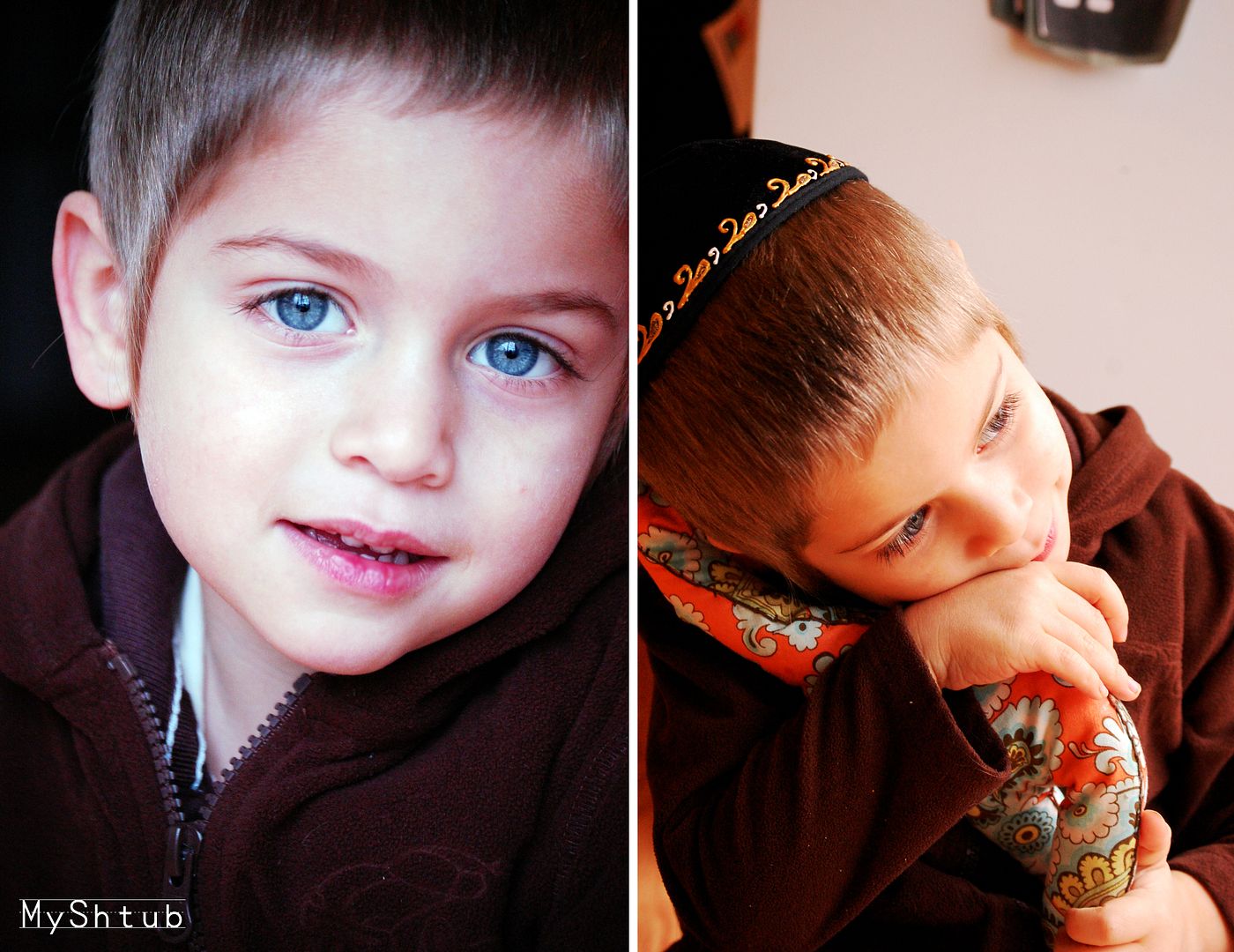 This is a mindset, and i often get asked more than anything from new mothers of special needs children. "How do you accept the difference, how do you sit in a room full of babies the same age as Rozie, who are walking and climbing and running, and she is just sitting there. How does the jealousy and frustration not eat you alive."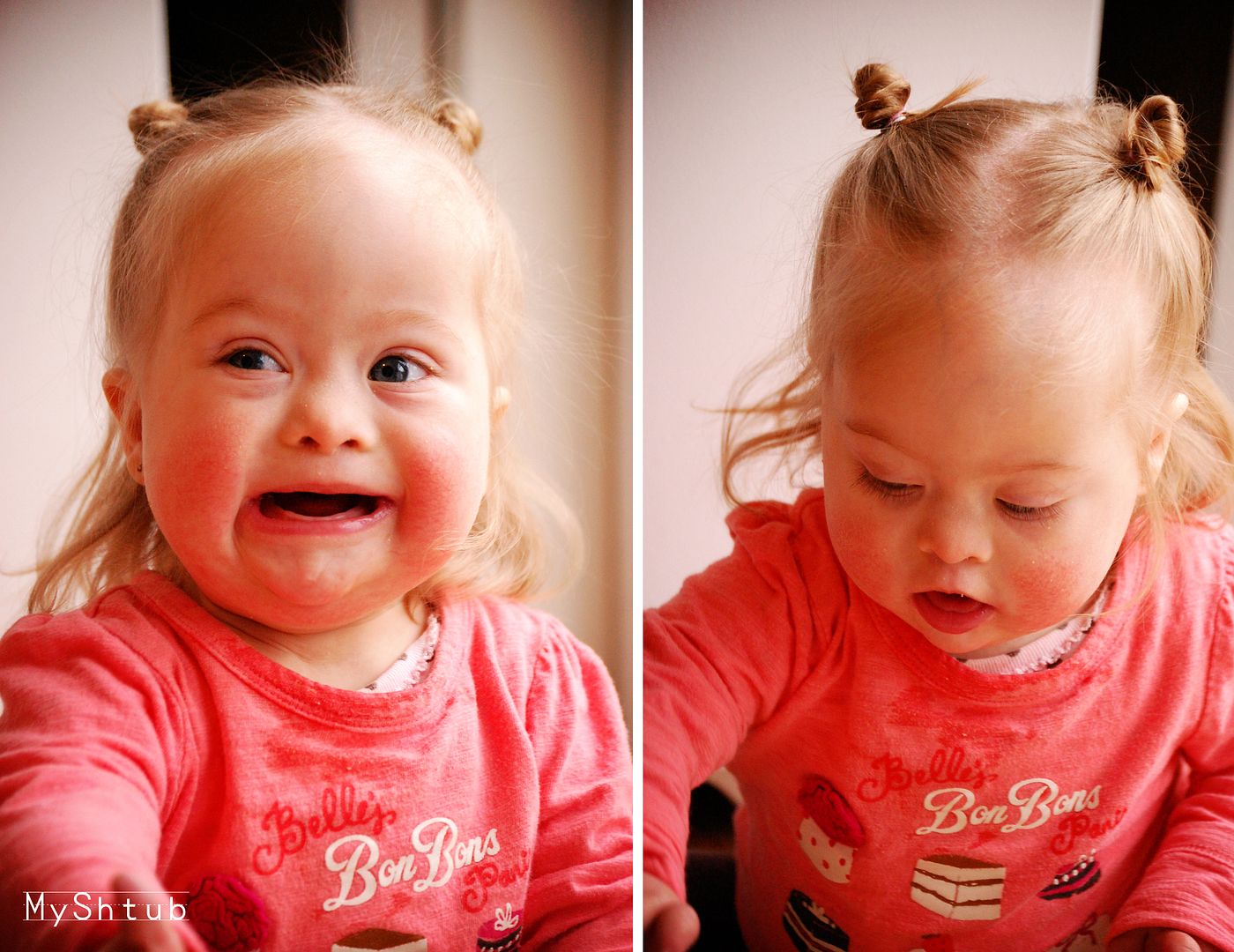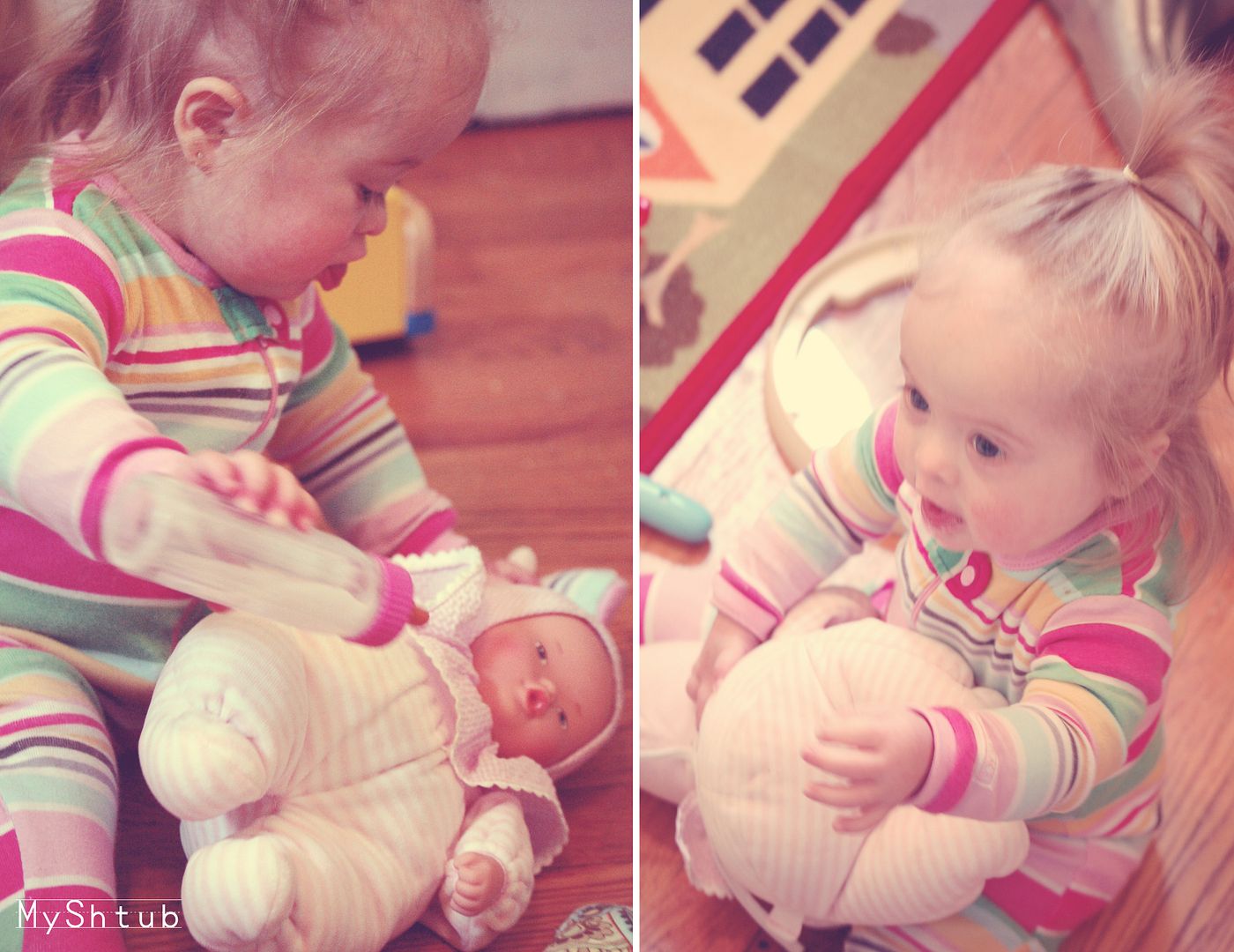 Here is my advice.... Let it go, just let it go. We have choices in this world some are hard and complicated and some don't need to be.I love my Rozie without limits, she is my perfect baby no matter what, so I can A: dwell on the progress Rozie is not making, and cry, and turn green with jealously, or B: I can LET IT GO! She will do things when she does them, and that is also OK. Love for a child is not measured in milestones, it shouldn't be measured at all, love is limitless. Jealousy of other children and their accomplishments is putting a limit on your child, and i refuse. I have made the choice to let it go, my little Rozie deserves so much more than a milestone worry, she is better than that.
I choose answer B.
(
did you notice her little hand on Dovie's back, i could plotz!
)
It is like a thousands of dollars of therapy all wrapped up in a pretty package. Let things go. My Rozie is so wonderful, she has so many strengths that would wow that hardest audience, and she struggles in areas too, like walking, standing, and even allowing her feet to touch the ground. We are working on this , real hard, but this is not taking over my life, Rozie will walk, maybe not today, and most likely not tomorrow, but one day she WILL walk, and I've let it go.
I love you my 3 little kinderlach from the moon and back a million billion trillion times over