Every Shabbos i light my candles and go into my long list of personal prayers, the list is lengthy as you could imagine, but one prayer i always add in the very end is "please let my husband and family be safe walking to and from Shul". I know this seems so simple , but Baltimore is not known as the safest place in the world, and unfortunately there have been attacks on the Jewish community, and it scares me.
Yesterday i went to meet Dovie and my husband on their way home from Shul and as i could see them in the distance i noticed something that didn't look right. As they got closer i realized Dovie had a bump on his head about the size of a small egg. I think my heart dropped into my feet and i felt my breath skip a few intakes. It looked terrible but he was fine, it happened earlier in the morning and he was over it.
(
this pic taken after a lot of arnica, looks so much better
)
It made me think about how quickly a life can change. One day your pregnant and the next thing you know you are giving birth to a world you never knew before. One day your planning your daughters birthday party and the next day a simple check-up reveals the scariest diagnosis a mother can get ( for herself). One day your daughter refuses to stand the next day she is standing like she knew what to do her entire life. One day you feel like you will never wake up from a scary fog you are living in and one day everything seems ok again and the sky looks pretty clear. This is life its happy, its joy, its scary, its exciting, its LIFE and i love it soooo much.
I love you life!!!
Maybe because its the Jewish month of Adar and Adar means only one thing JOY. I love Adar i feel it all the way to my bones. The Simcha of this time of year comes out of me like a huge ray of fun and excitement. I love love love Purim and start planning months in advance. I have so much joy in making little costumes for my kids and planning our Shalach-Manos(
gift baskets
)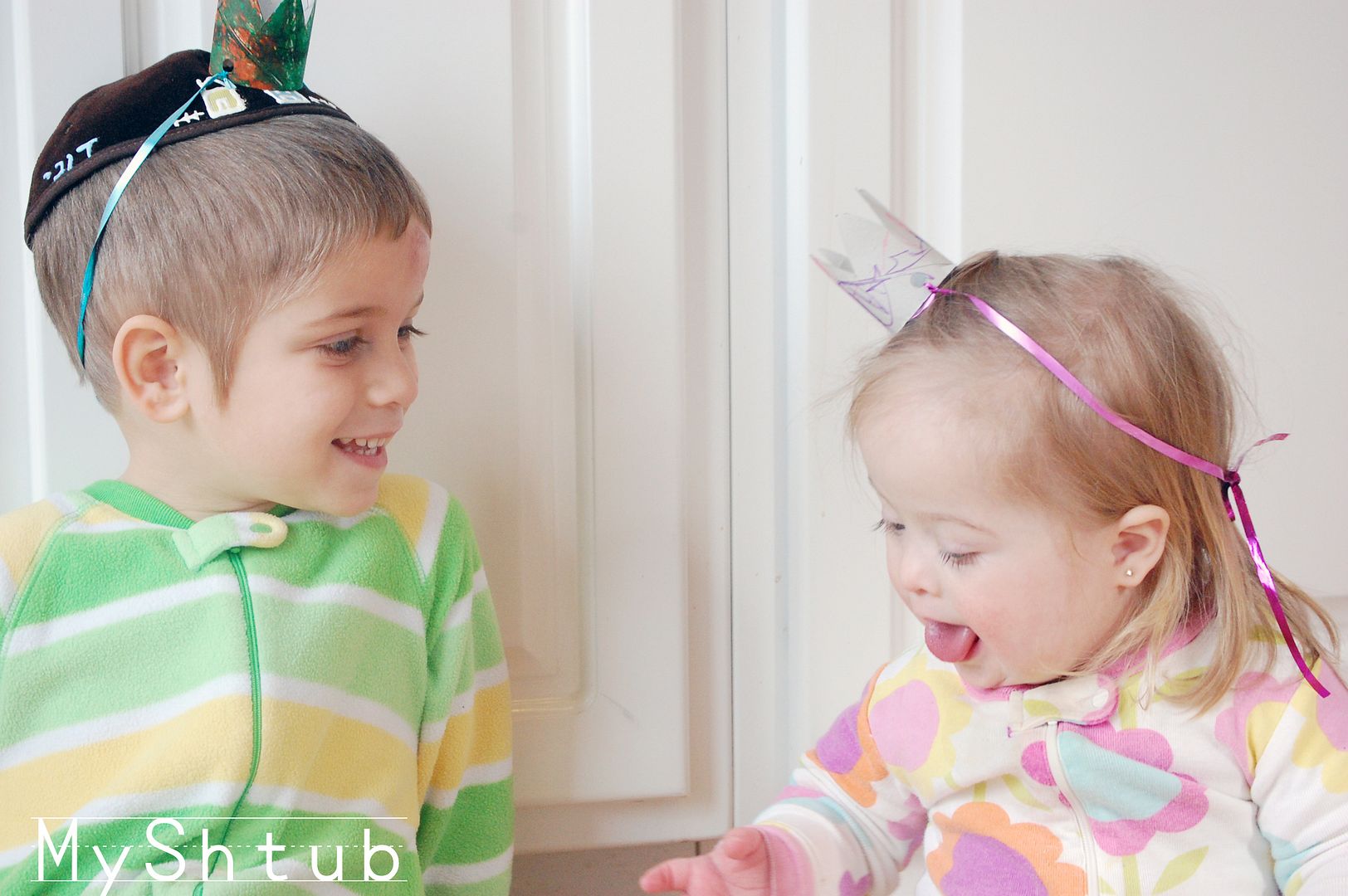 I can not wait and have so much to share with you guys but how about a little project to get us in the mood...
MINI CROWNS
(
i wish i could take credit for this project but i found it online and i don't remember where)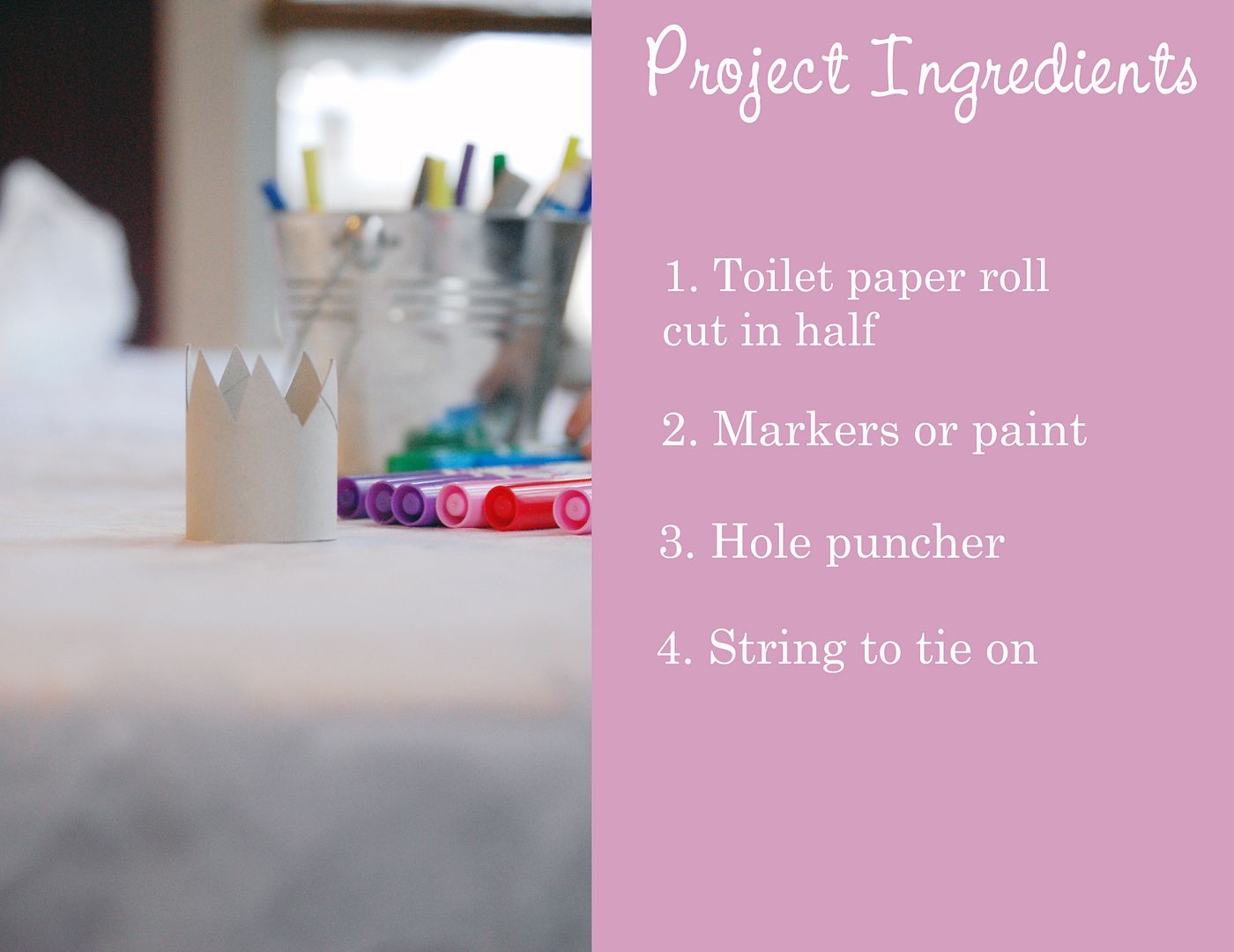 Cut your toilet paper tube in half,
and then cut little points to make a crown.
One tube makes two crowns.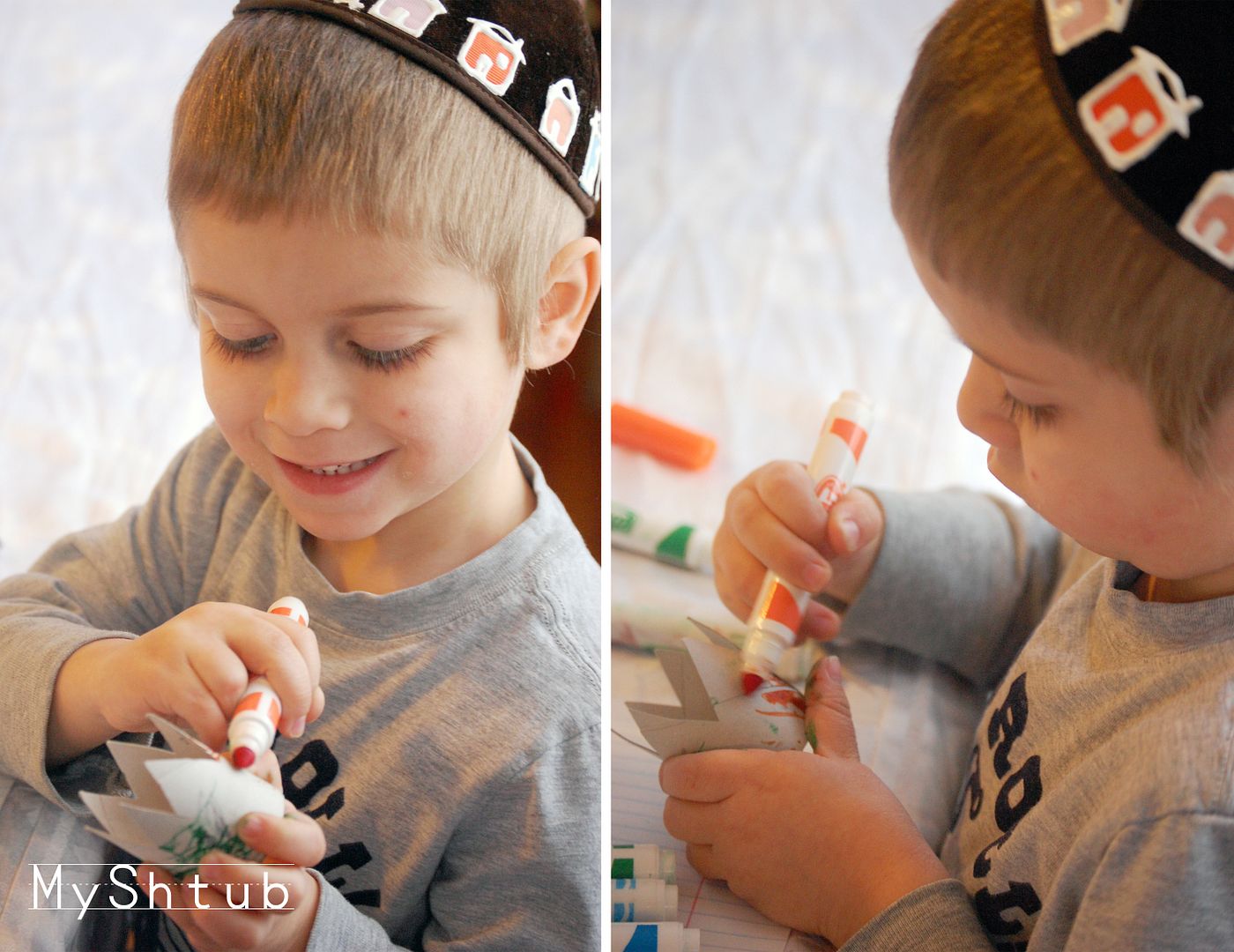 Paint or color as you like.
Attach String by punching holes and tying.
Now put it on and get in the mood!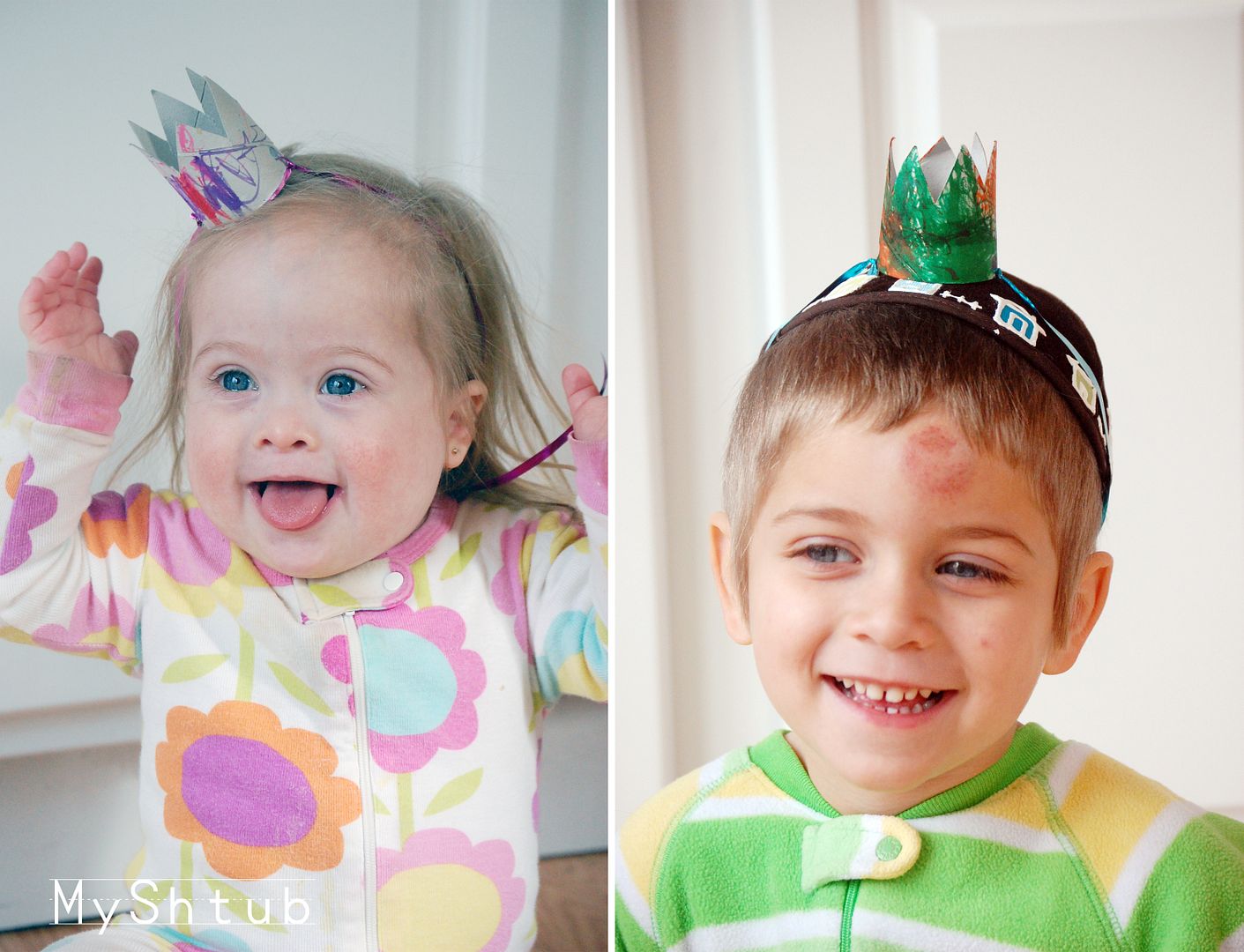 SMILE ITS ADAR!!!
And don't forget the
Giveaway
it ends Wendesday!