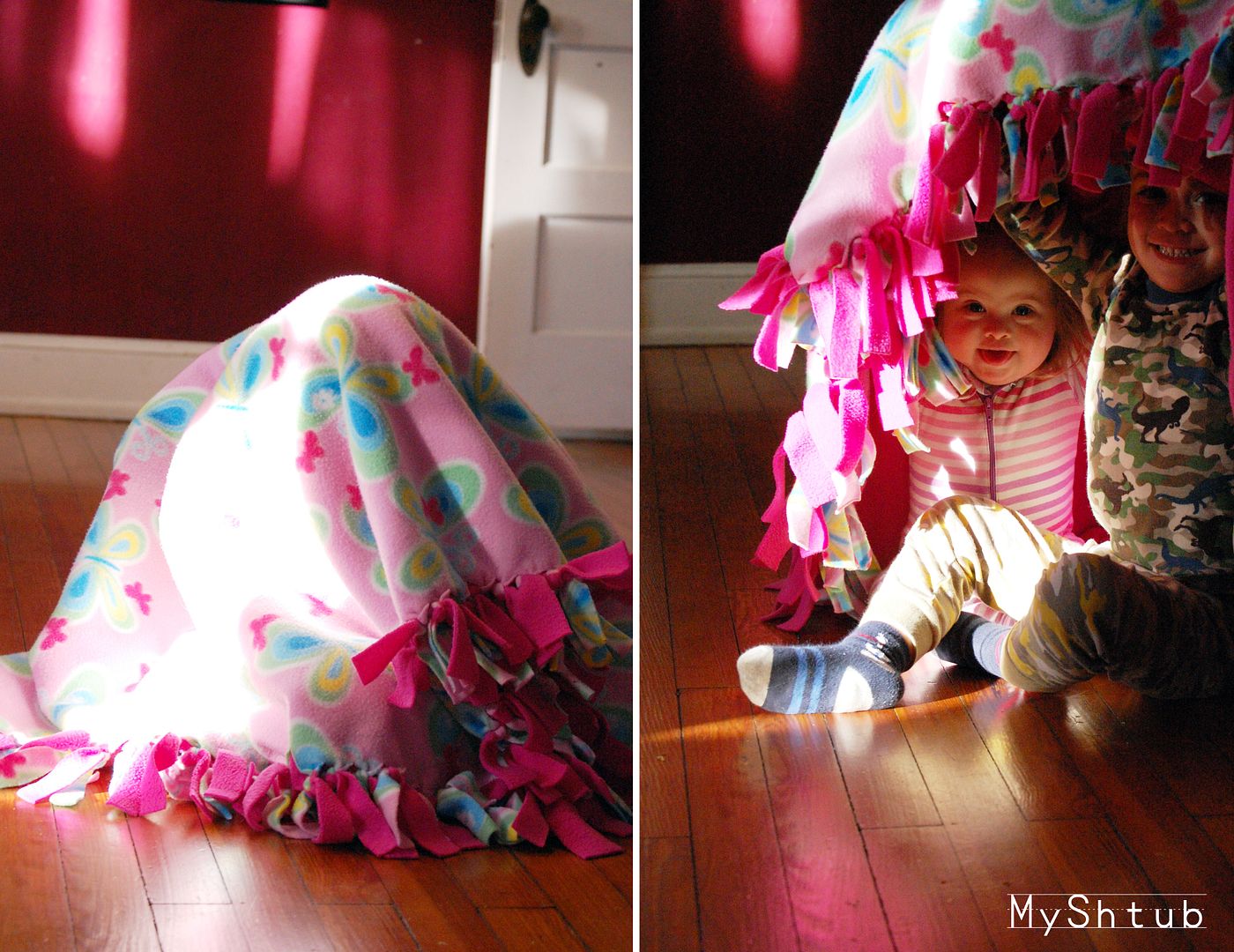 I know I've left you all kinda hanging out there. I dropped this bomb of a post and just left you, but I'm here, we're just trying to figure out where here is. I've been kind of walking around in this fog, not so thick that I cant see and I need help getting out, but a fog that just makes everything so unclear. You try to put on your brights but it doesn't help, the fog has settled and you kind of have to feel around to figure it out. So I'm trying to figure it out and I'm hoping it will move on and let me live this life I have been so blessed with.
Anyways I woke up Monday morning and this is what my house is looking like.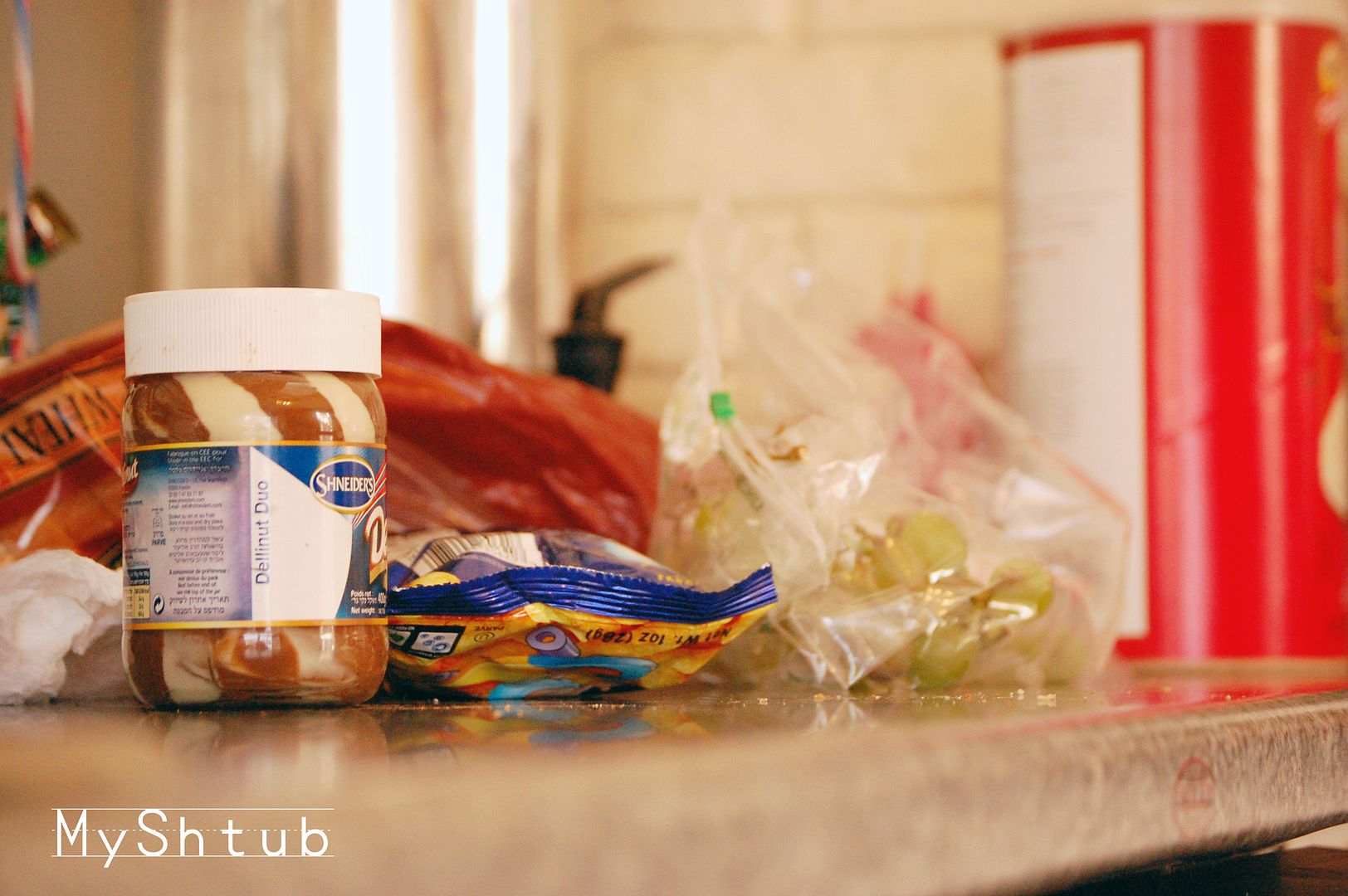 The least of my worries, though.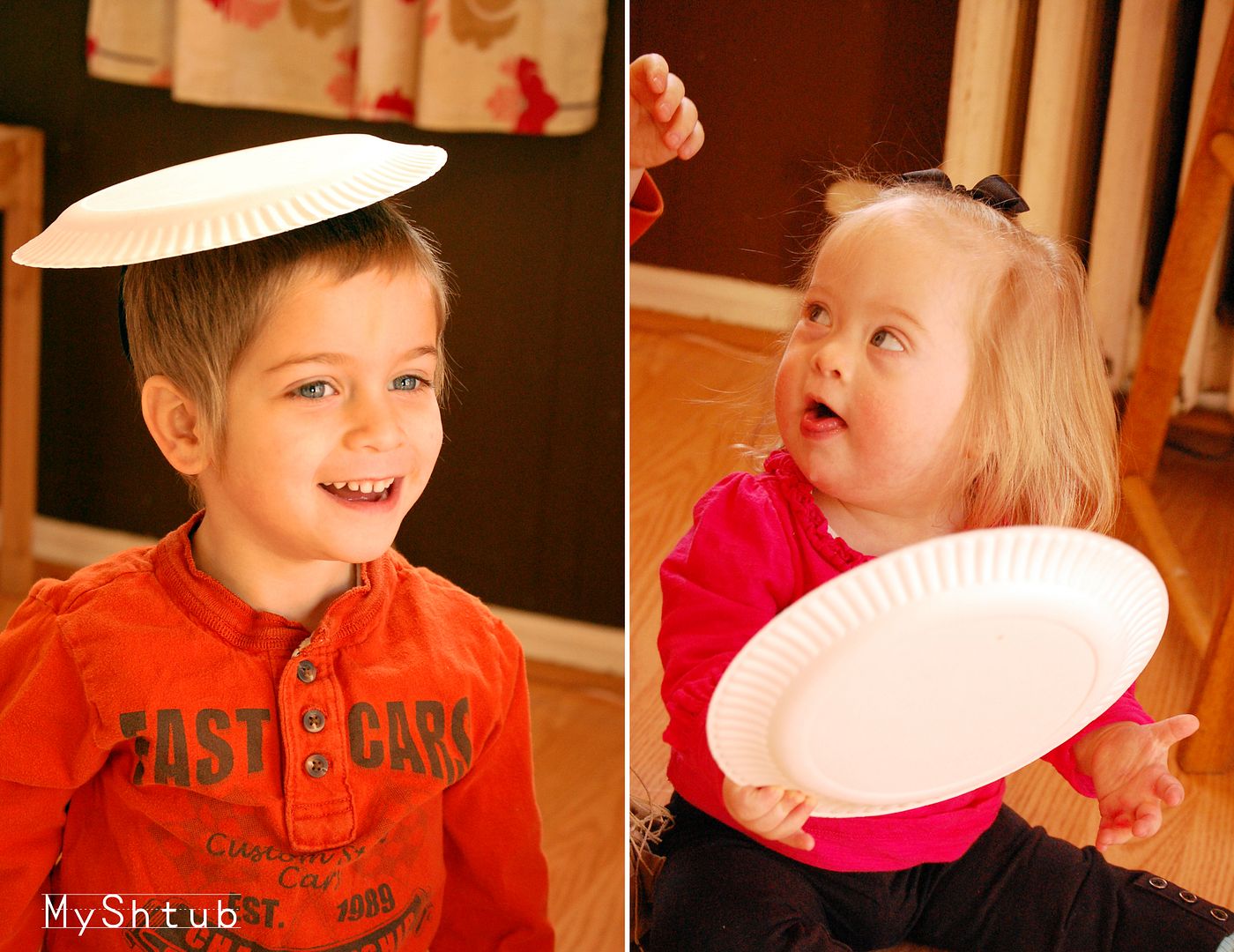 Rozie is a crawling champ now we have coined her "seek and destroy" or "captain destructo", I don't think I need to explain why.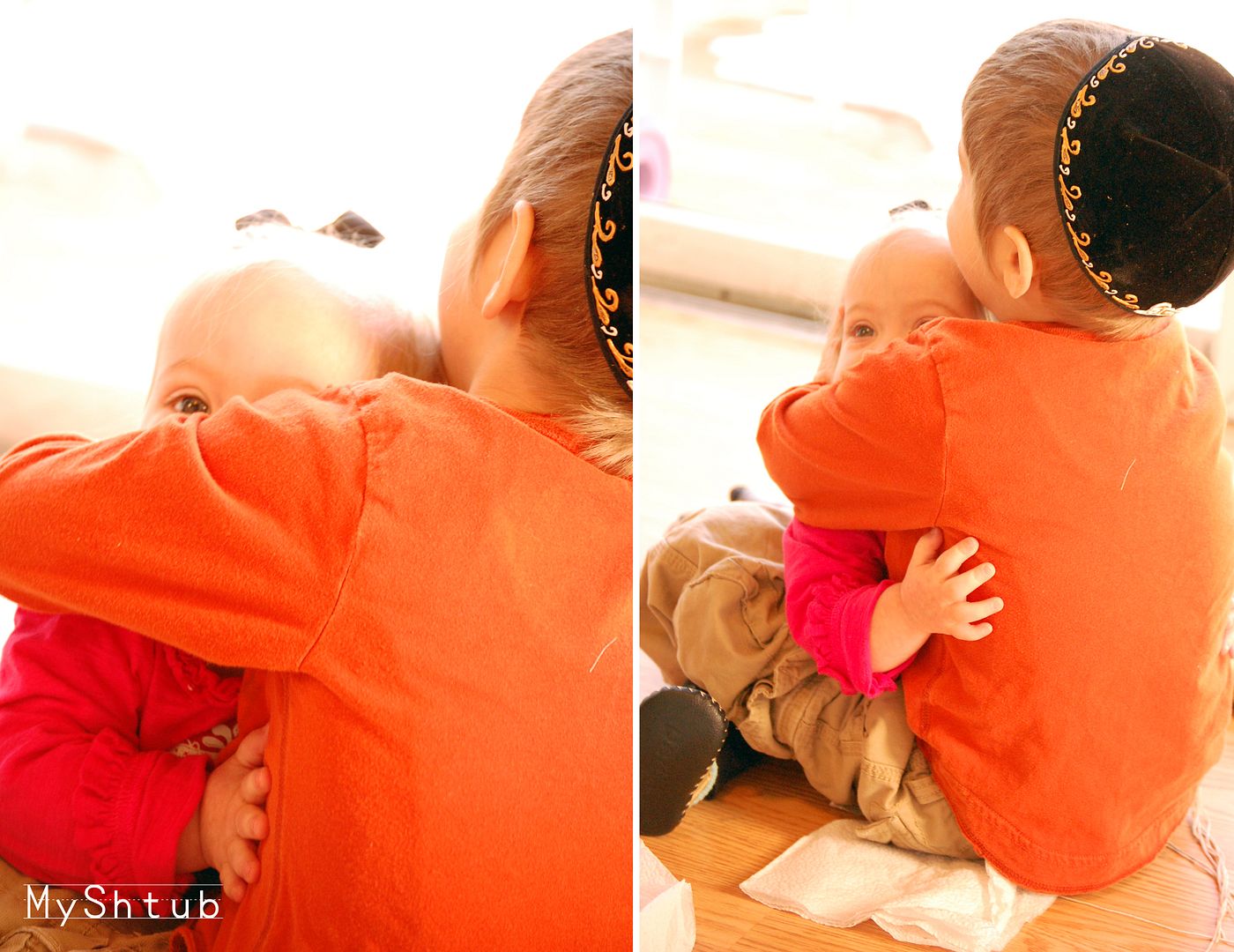 These two are so in love. Rozie crawls around all day looking for him when he is at school calling his name "Deevivvie"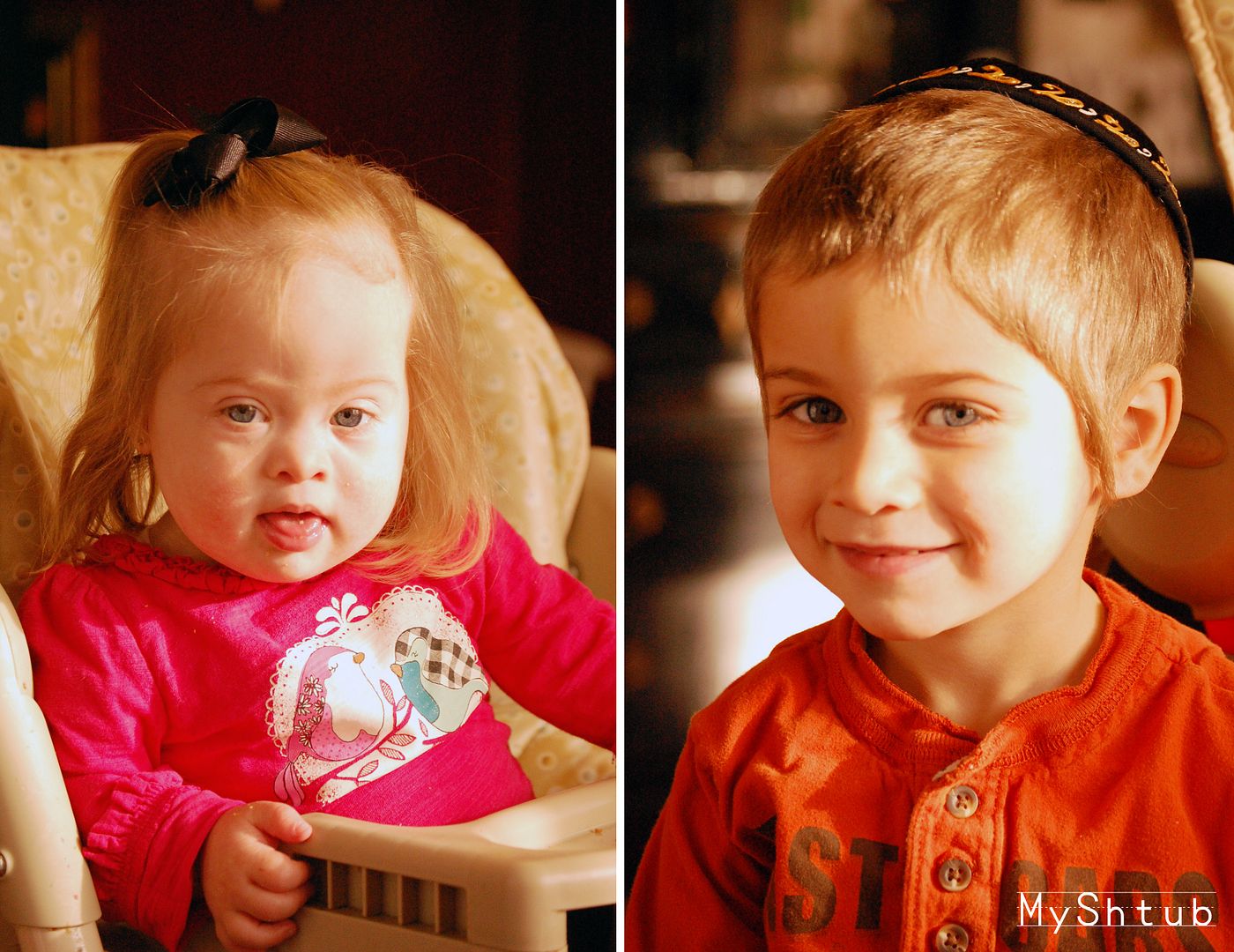 I just want to point out here, are these eyes on both of them not amazing? My little blues in the house of brown.
I also realized I had a project I never posted and wanted to share, so enjoy!
Personalized Pennant banner
You will need...
1. scissors
2. Hot glue gun
3. Fabric scraps
4. Branches
5. White spray paint
6. Felt
First thing I did was find branches in my yard, then I spray painted them. I bought the cheapest paint in the store, big mistake. It was more like milky water, in the future I will only stick to Krylon brand. I also let them air out outside for a day so my kids room wouldn't smell of paint.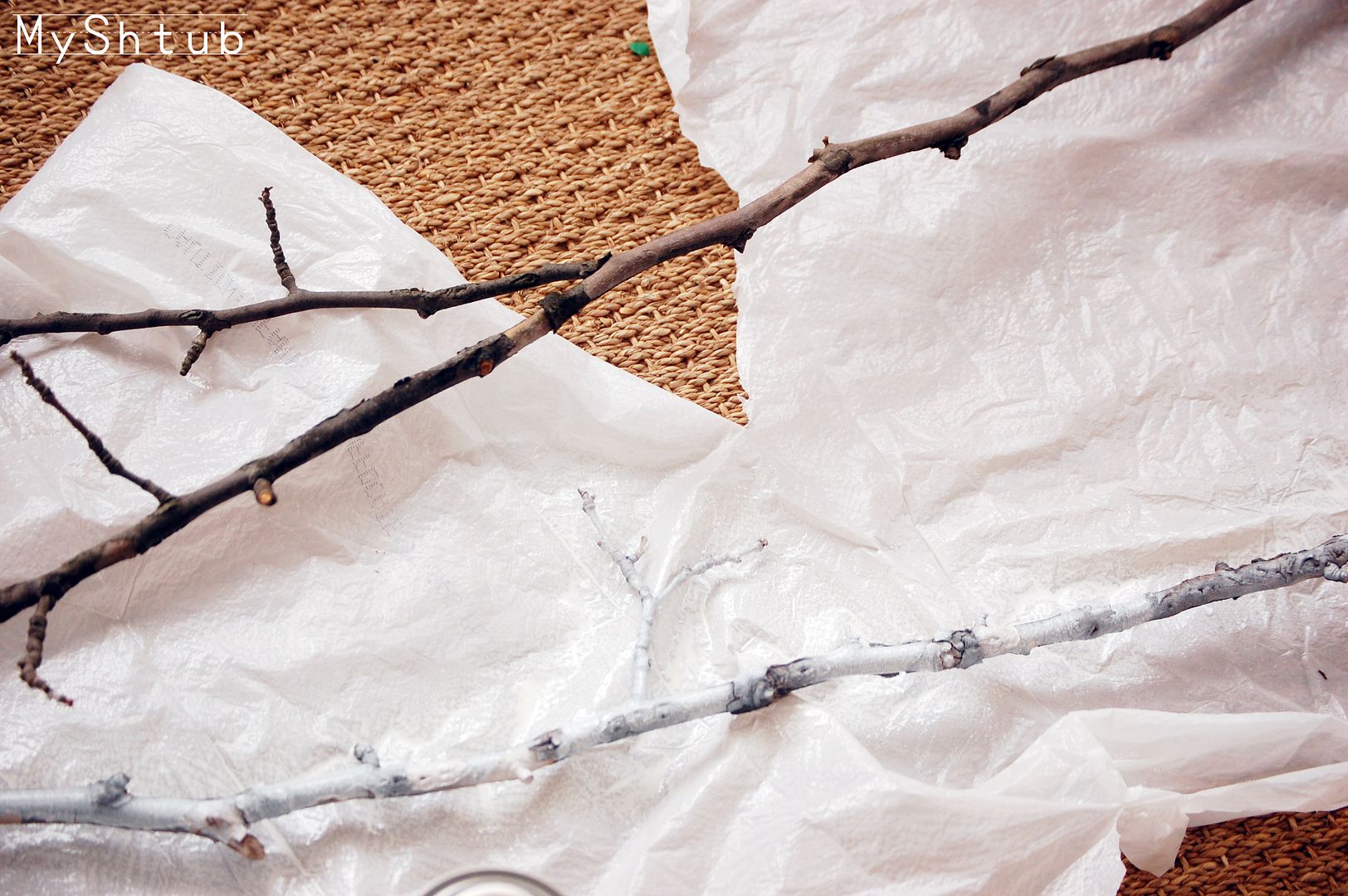 Next came the fabric. First I iorned it to make sure everything was nice and crisp.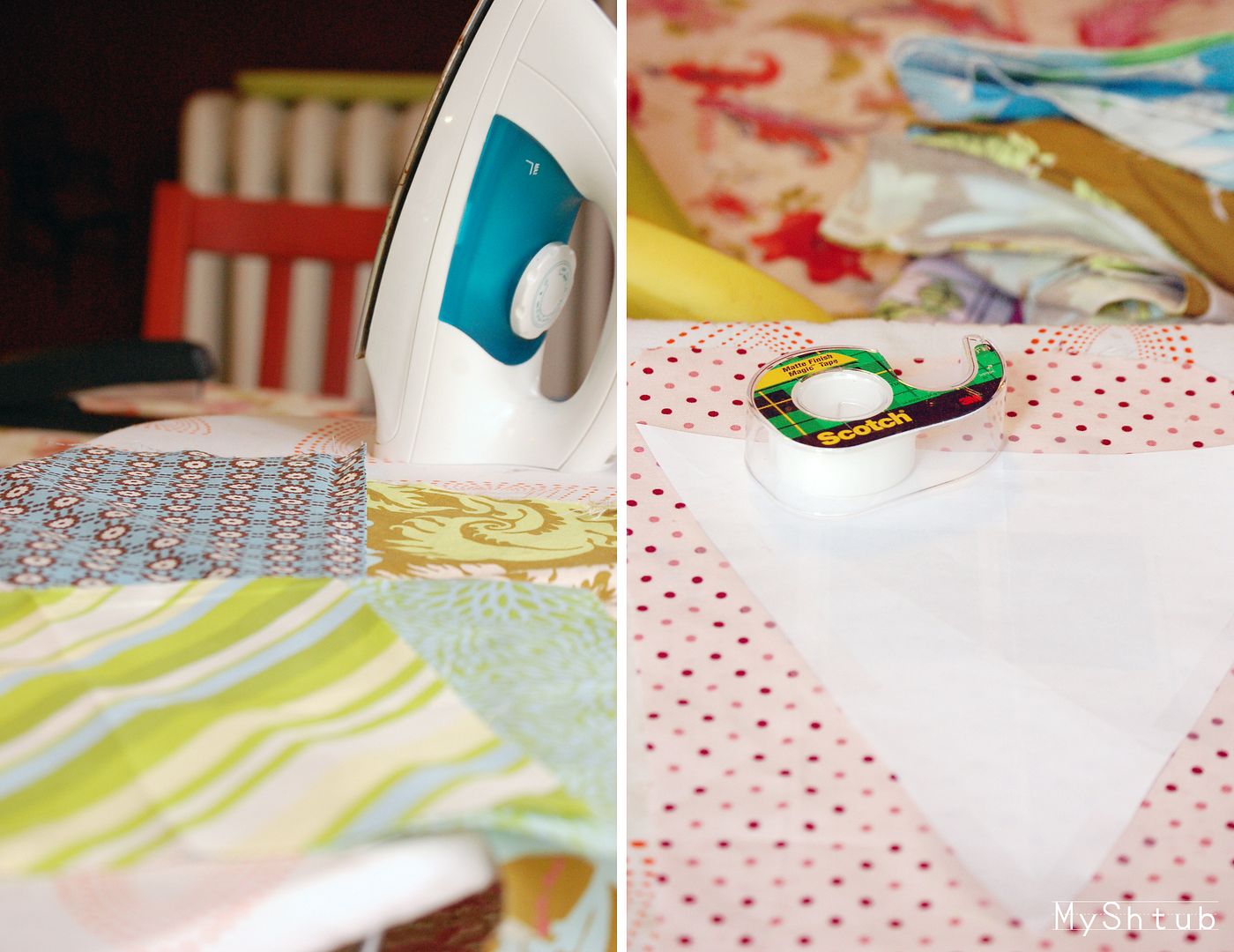 Then I cut the fabric. I made a triangle template out of paper and used it to cut all my triangles so they were the same size. I actually taped the template down and cut right through the tape. I decided not to sew these, so I used pinking sheers so the fabric would not fray.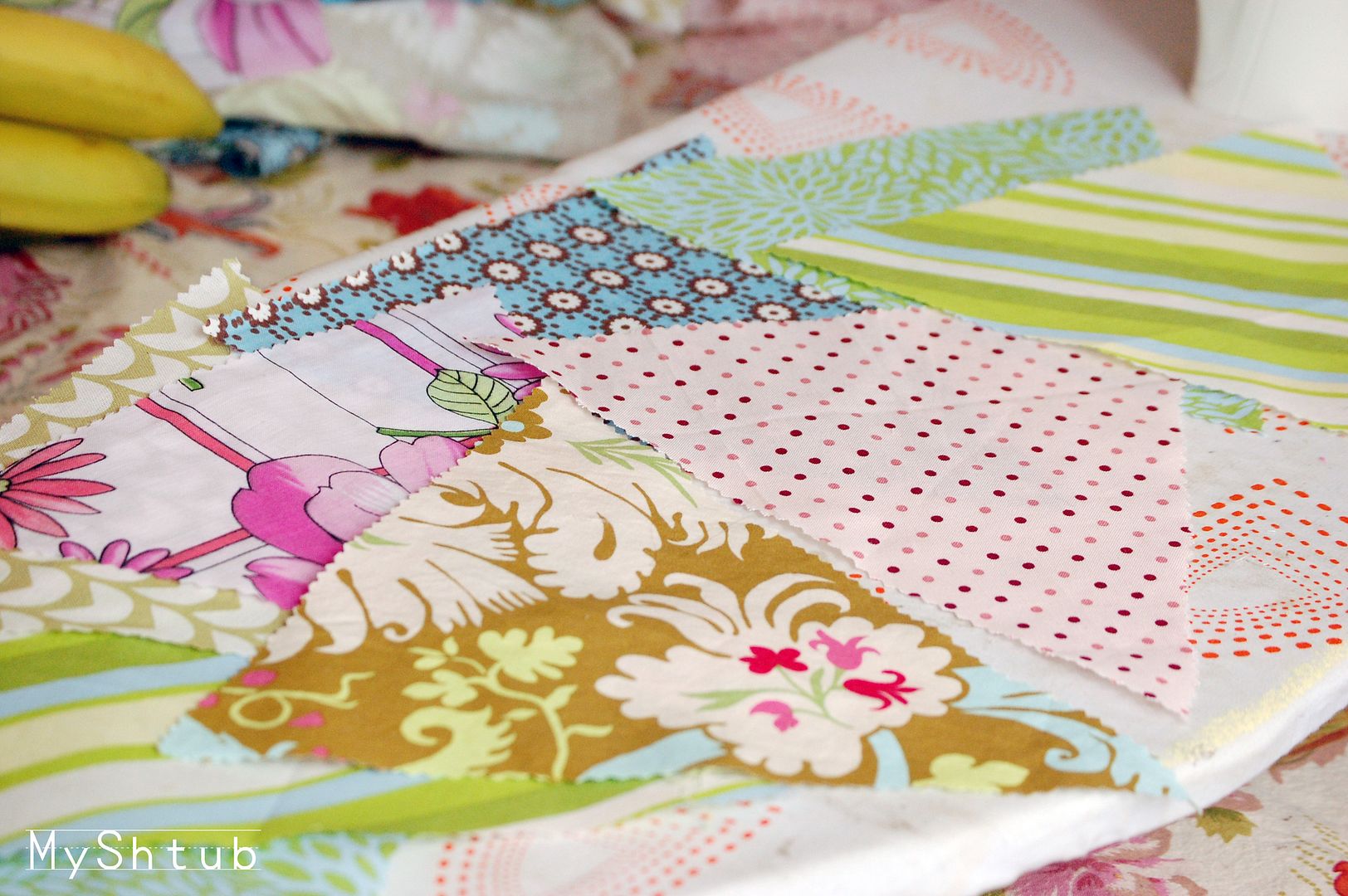 Now its time to pick a coordinating felt for the letters. I used my favorite Hebrew font on Word called "FrankRuehl". I blew up the letters to about the size of a sheet of paper and used them as a template. Luckily Dovie and Rozie have some of the same letters in their name so i cut two at a time.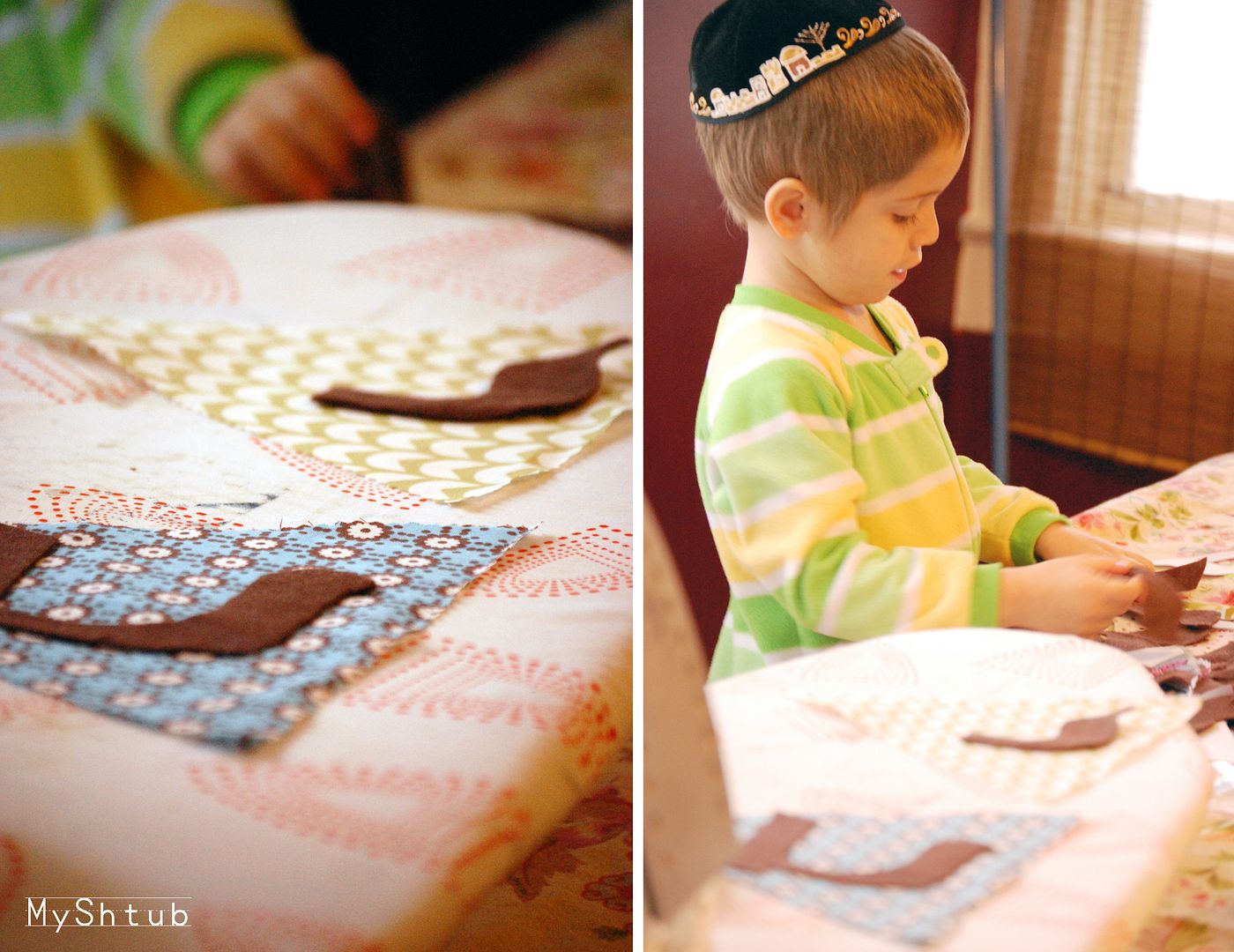 Lastly I hot glued the letters and the triangles onto my branches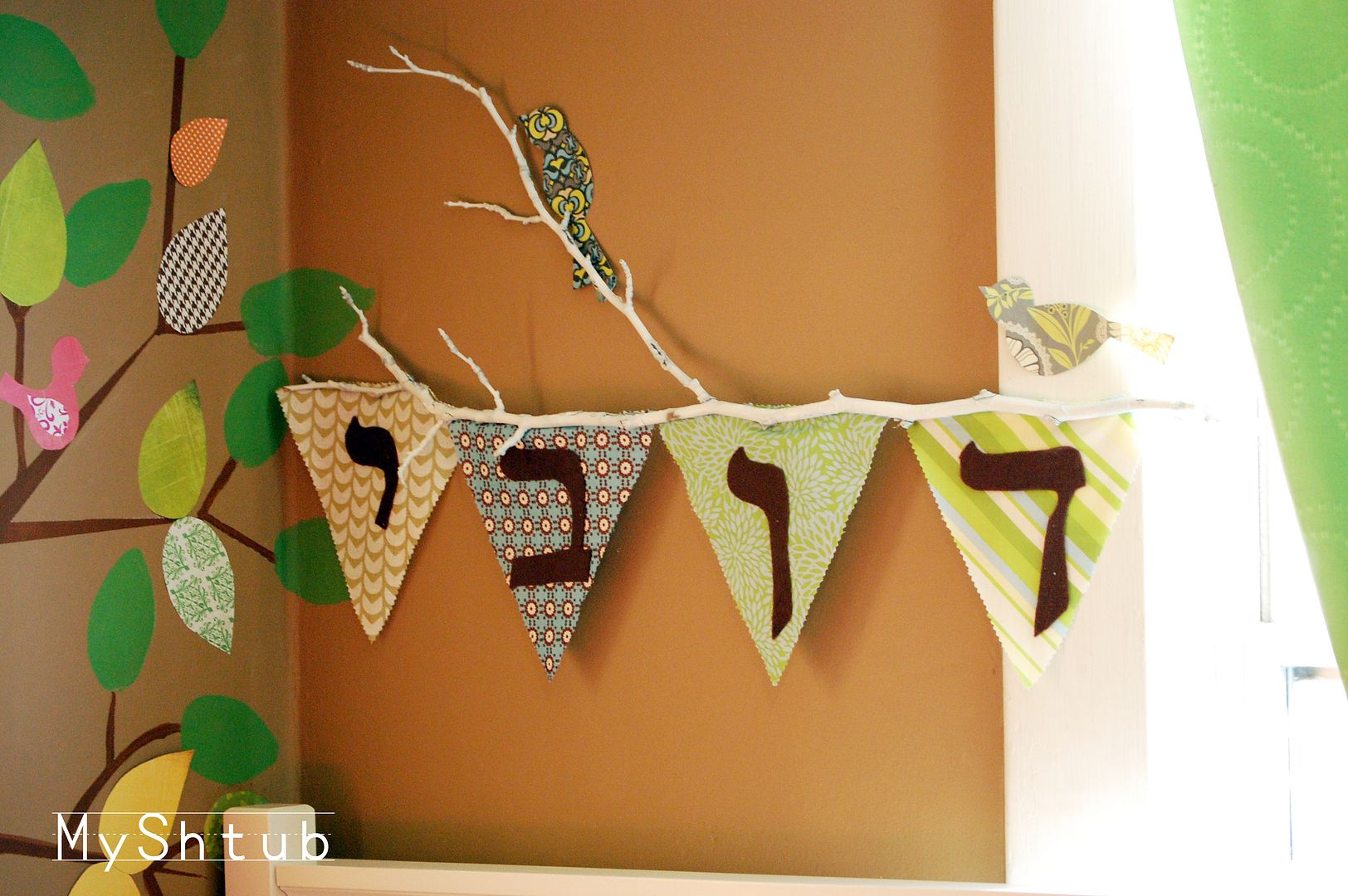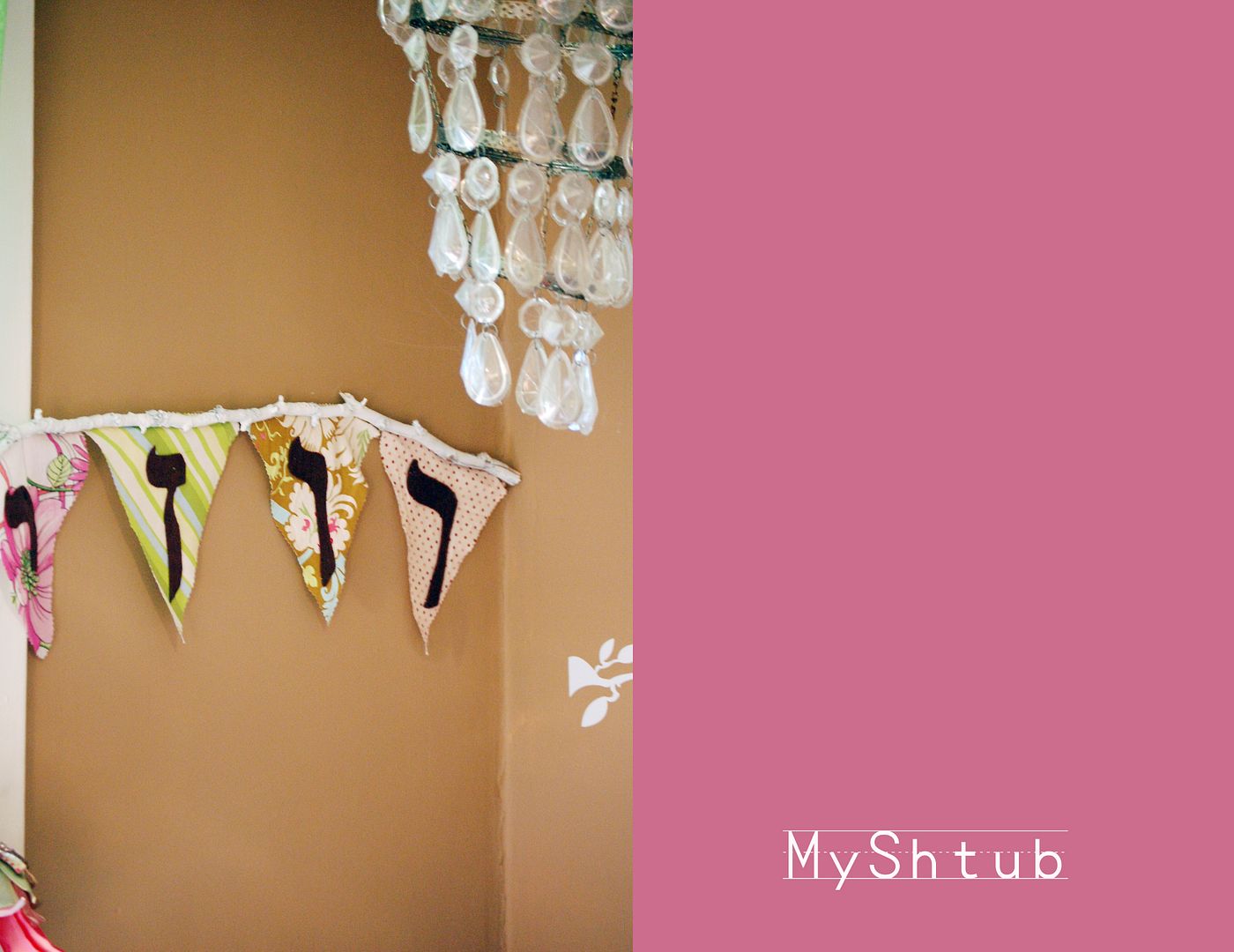 Looks cute, right? I actually love their room so much, its my favorite room . One day i'll do a room tour here.
I want to thank everyone for the outpour of support it has been amazing, and I'm trying to return each and every email and message, so please don't think I didn't notice. Evey note, every comment, every letter is what is getting me through this. Thank you my village.