We often talk about nachas from our children. I guess the best way to define the yiddish word nachas would be pride, but i like to also add the definition of joy because having nachas is having pride and joy. My kinderlach give me nachas by the handful. I don't know if they are extra special or i just like to take it where i can get it. I feel pride in my children at least a hundred times a day. I can be something big like a 4 yr old explaining the weeks Torah portion at the Shabbos table, or the 4 yr old that gave his sister a quick hug when he thought no one was looking. Nachas is also when i get phone calls from my son's Rabbi saying how wonderful he is doing, how he is learning so much and really thriving, such nachas.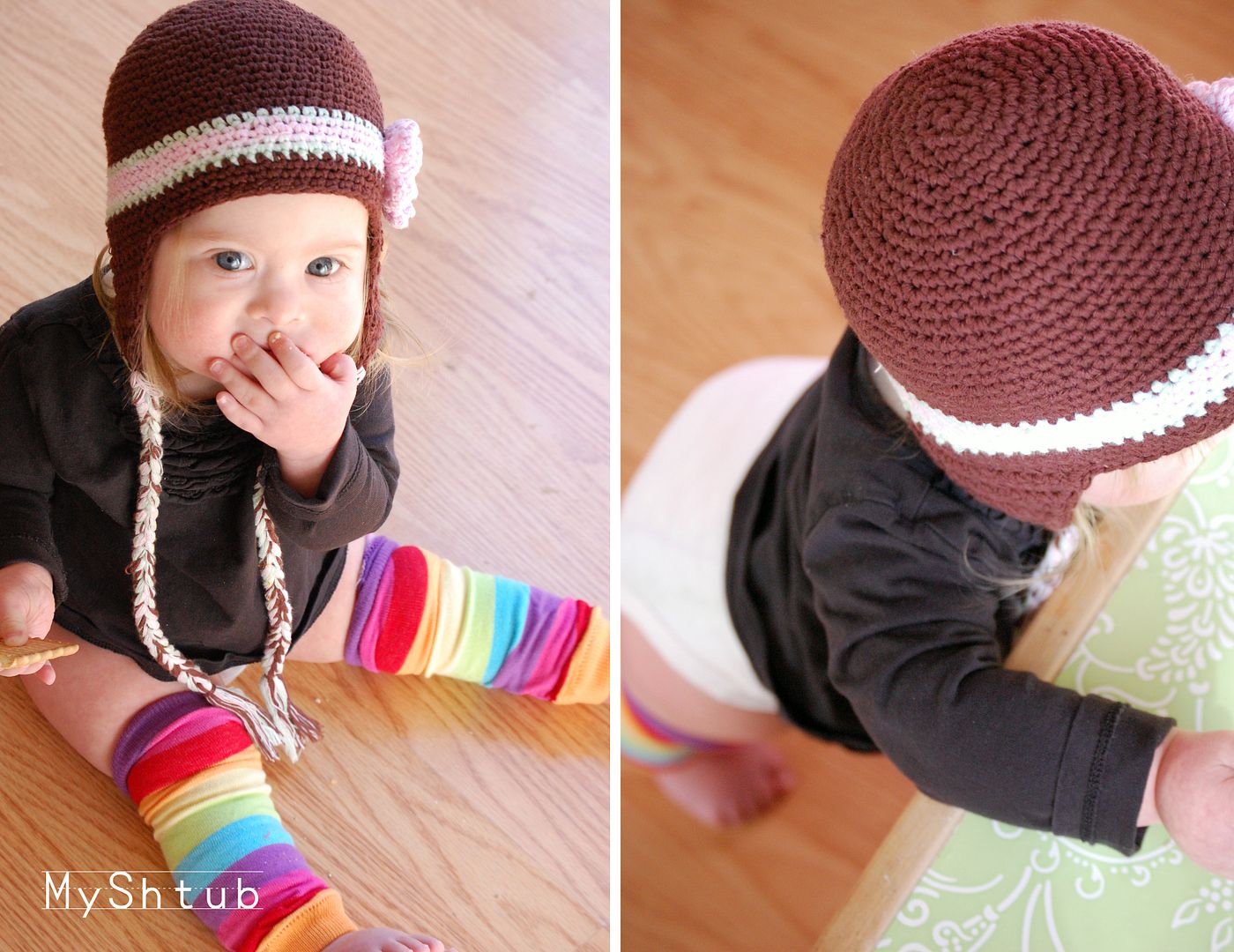 Nachas for my Rozie has turned a whole new leaf from me. I never knew i could feel such a strong pride for a child over the tiniest things. I remember when she was a few months old and we were working so hard to get her to swat at a toy in the air. One day she took a little shaky tiny arm and hit that toy with all the strength she had. I carried so much pride from that moment i actually thought i was going to need a new wardrobe to fit all this pride.
Rozie has to be taught to do everything, from sitting to crawling to playing with toys.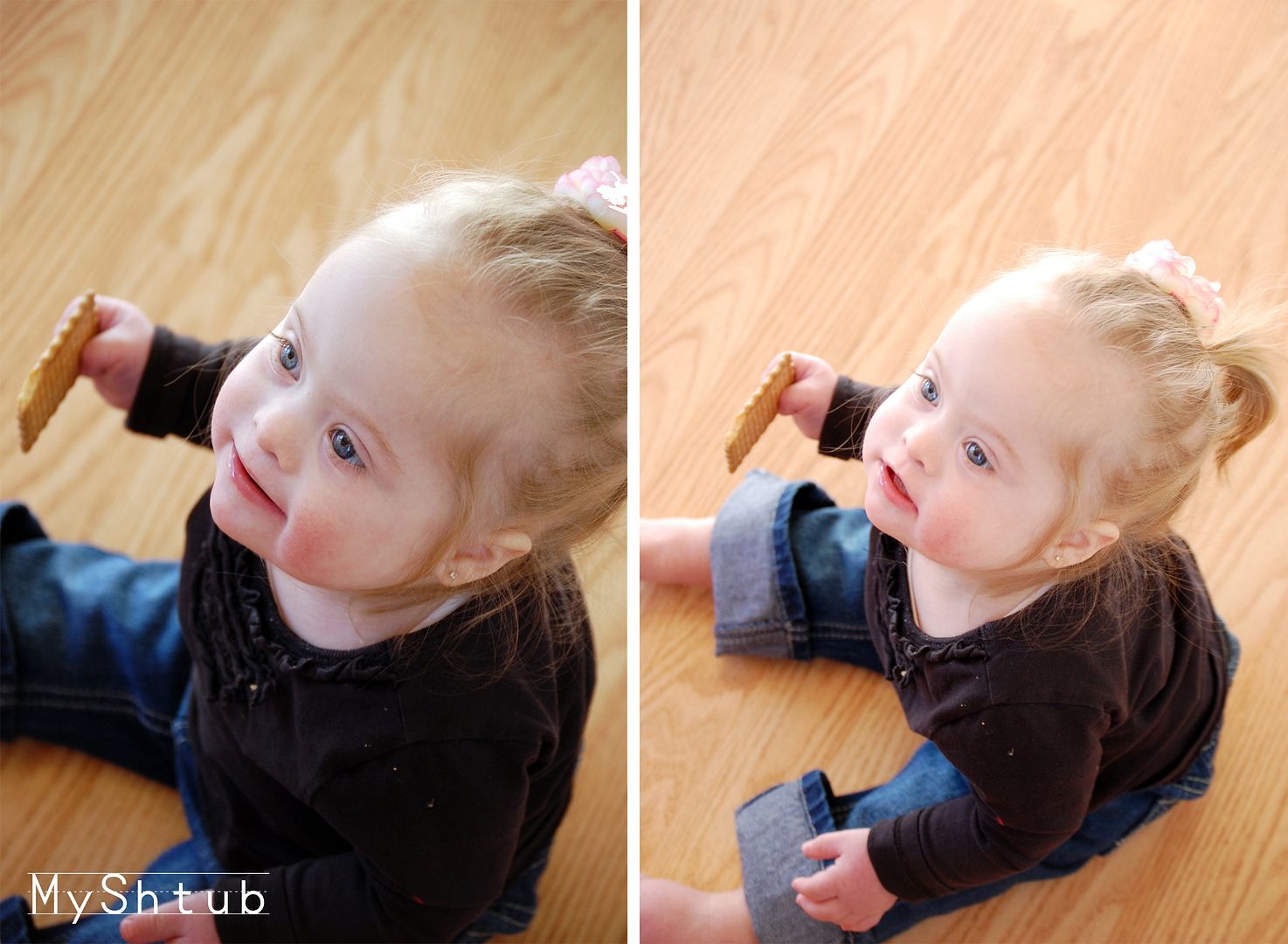 It all has to be taught to her, but once she gets it she really gets it. I spend so much of my day on the floor with her, showing her the world. She started crawling about a month ago, and i had so much nachas. I don't know if it was the months of trying to get her to crawl, but when she took that first crawling step i about fell to the ground with all the nachas i had that very moment. We are still excited about it, a month later. Every once in awhile one of us will say "wow look at her go", such nachas.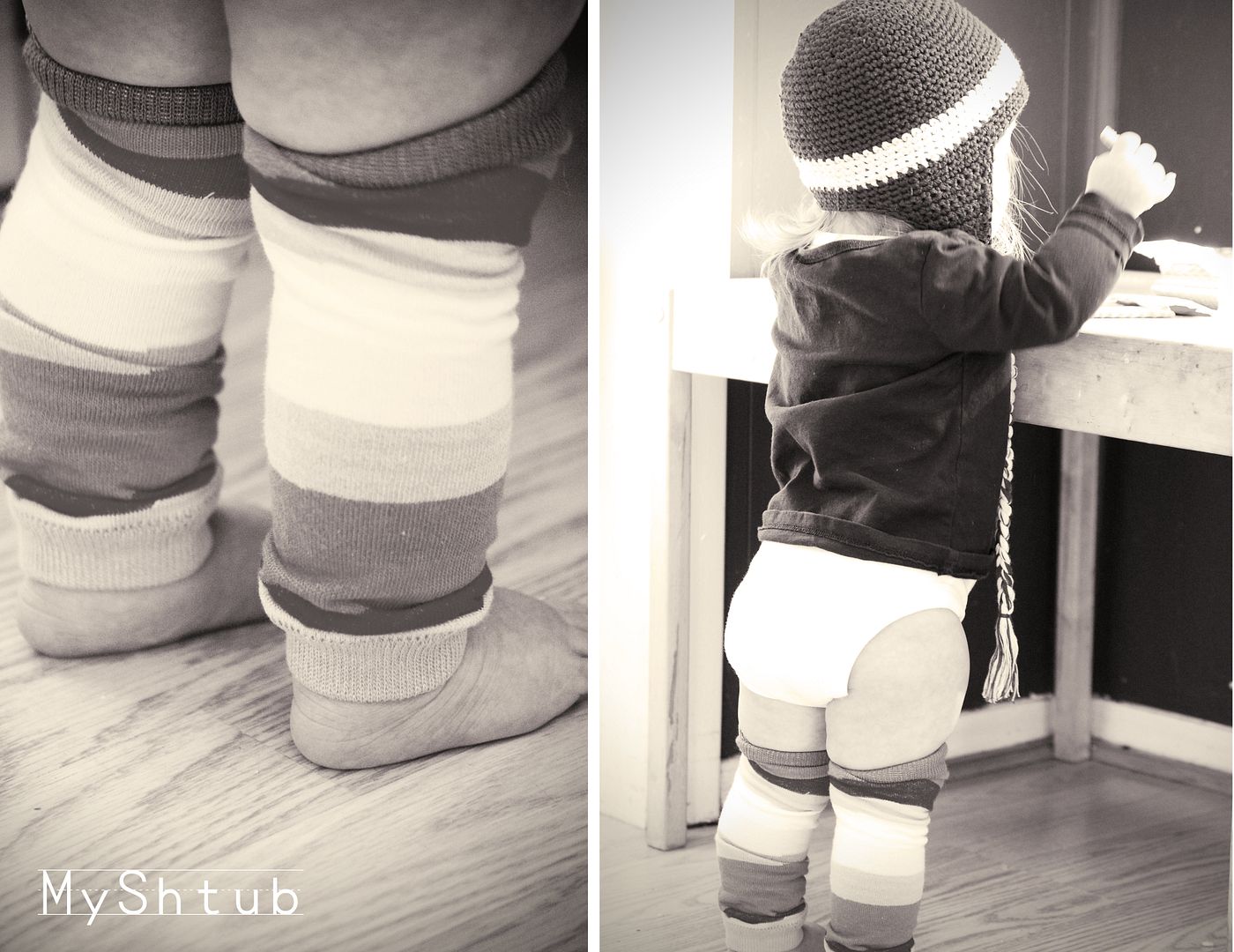 Recently Rozie started to stand some holding onto things. I am thrilled with this, her doctors and PT were a little concerned and we discussed braces for her legs. Than about a week of crawling she decided to pull up.
Here is what is interesting,i have huge nachas for all my kids, but i seem to just assume and not notice as much with my other two. I can honestly say i don't remember when my boys first swatted a toy or stood holding on. I don't remember when either one pushed the button of a toy for the first time or learned to roll a ball. We let these things fly by us without notice, almost with an expectation. My Rozie has slowed me down, and i sit with wonder with everything she does. I cried when she pushes a button for the first time, or when she crawled across the room, such nachas. People often say "may you have nachas from your kinderlach" I look at them and say "Amen", and in my head i'm thinking "you don't even know".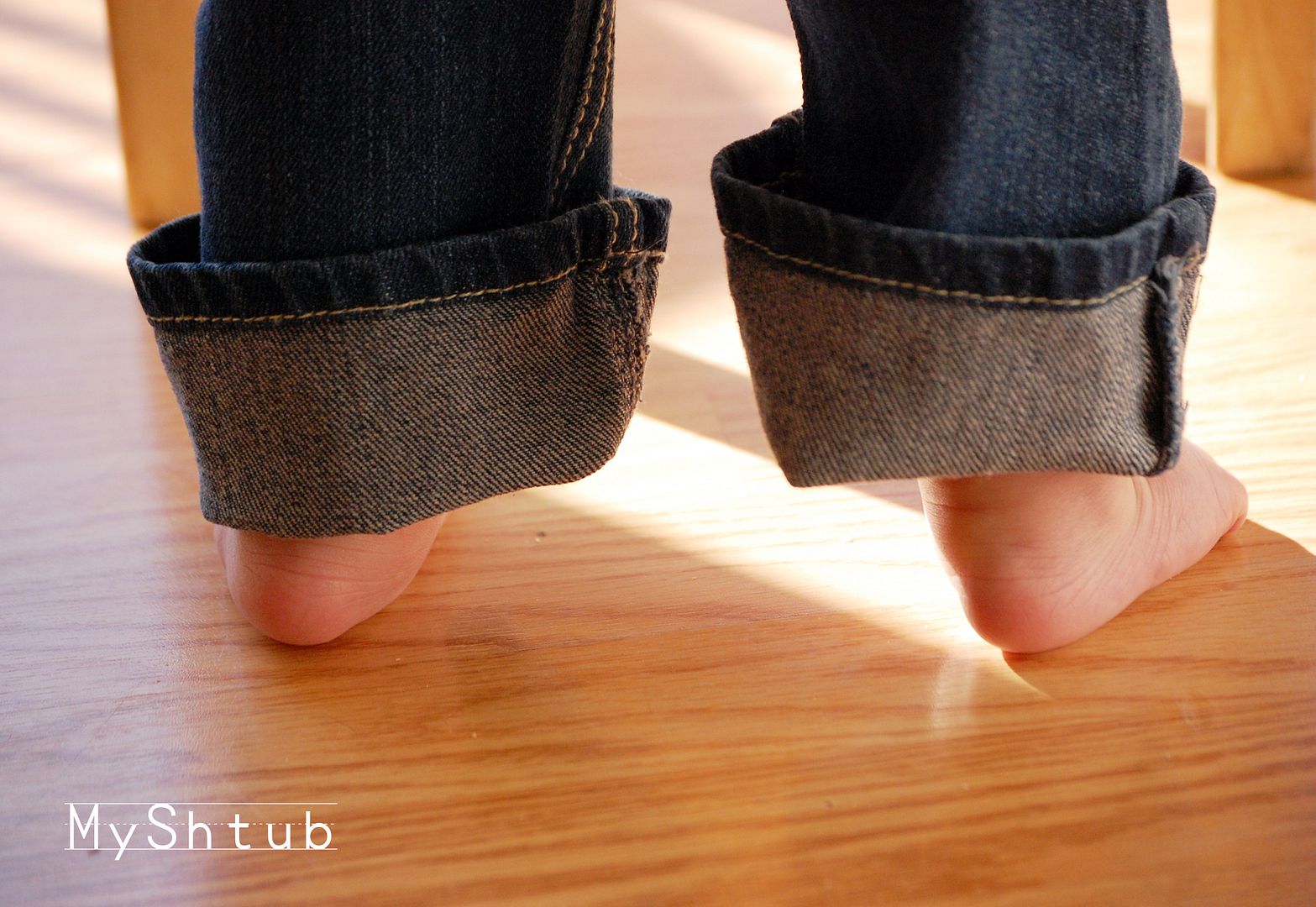 We have a new sponsor here at MyShtub........
I found the shop
Two little Birdies
on Etsy and i knew i had to promote her. Not only does she make the most gorgeous and unique things, but she also supports a cause close to my heart.
See these gorgeous necklaces. Well when you buy one a portion from the sale go to Reece's Rainbows to help two little sweet girls. The necklaces are named after the girls,
Clara
and
Sophie
. These little girls need a home so they can give their forever parents as much nachas as our Rozie gives us.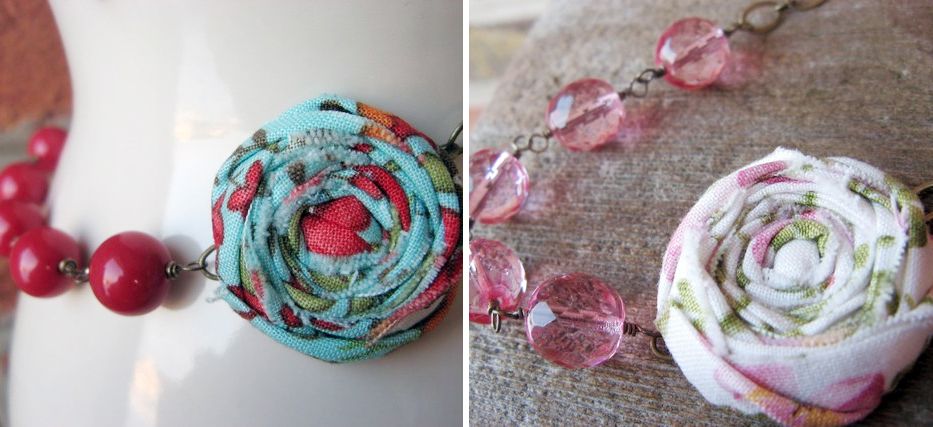 Two Little Birdies also wants to give something to you....
I am so excited to announce the Two Little Birdies Ring Giveaway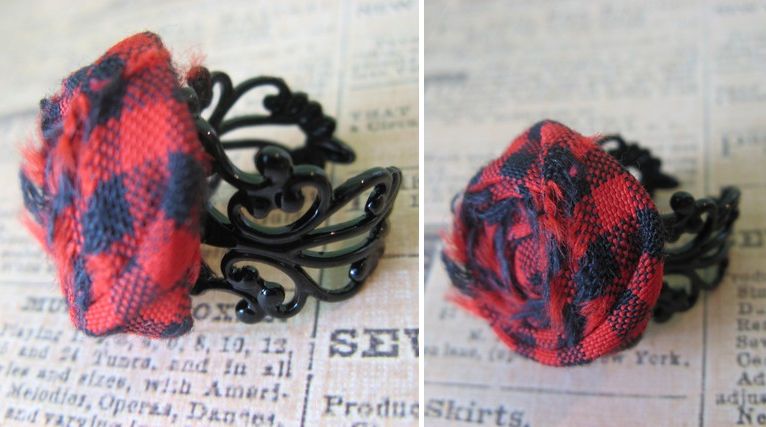 These gorgeous rings have been in the gift bags for the Golden Globes Gift lounge
and will be in the gift bags at Kids Choice Awards in March. How exciting!!
Here is all you have to do to enter the Giveaway for the gorgeous ring above. I will announce the winner in one week from today....
To enter please go to Two little Birdies shop
here
and
1. Comment here what your favorite item is
2. Become a 2 Little Birdies fan on facebook
here
3. Add 2 Little Birdies shop as one of your favorite on Etsy
Each
4. Blog or leave a link on facebook about this Giveaway
5. Become a follower on MyShtub
6. "Like" MyShtub on Facebook
here
The more times you enter the more chances you have to win!
{leave a separate comment for each entry completed ie..I blogged about the Giveaway, or I shared on Facebook}