Isnt amazing how something can consume you for so long and then in one day its over. I was like that with Purim this year. I was obsessed i was thinking eating and sleeping Purim.I neglected my blog, we ordered pizza because i was putting finishing touches on costumes. I think i obsessed so much because of Rozie being so sick and in the hospital last year and i just really wanted to give my family a perfect day, and it was a GREAT day.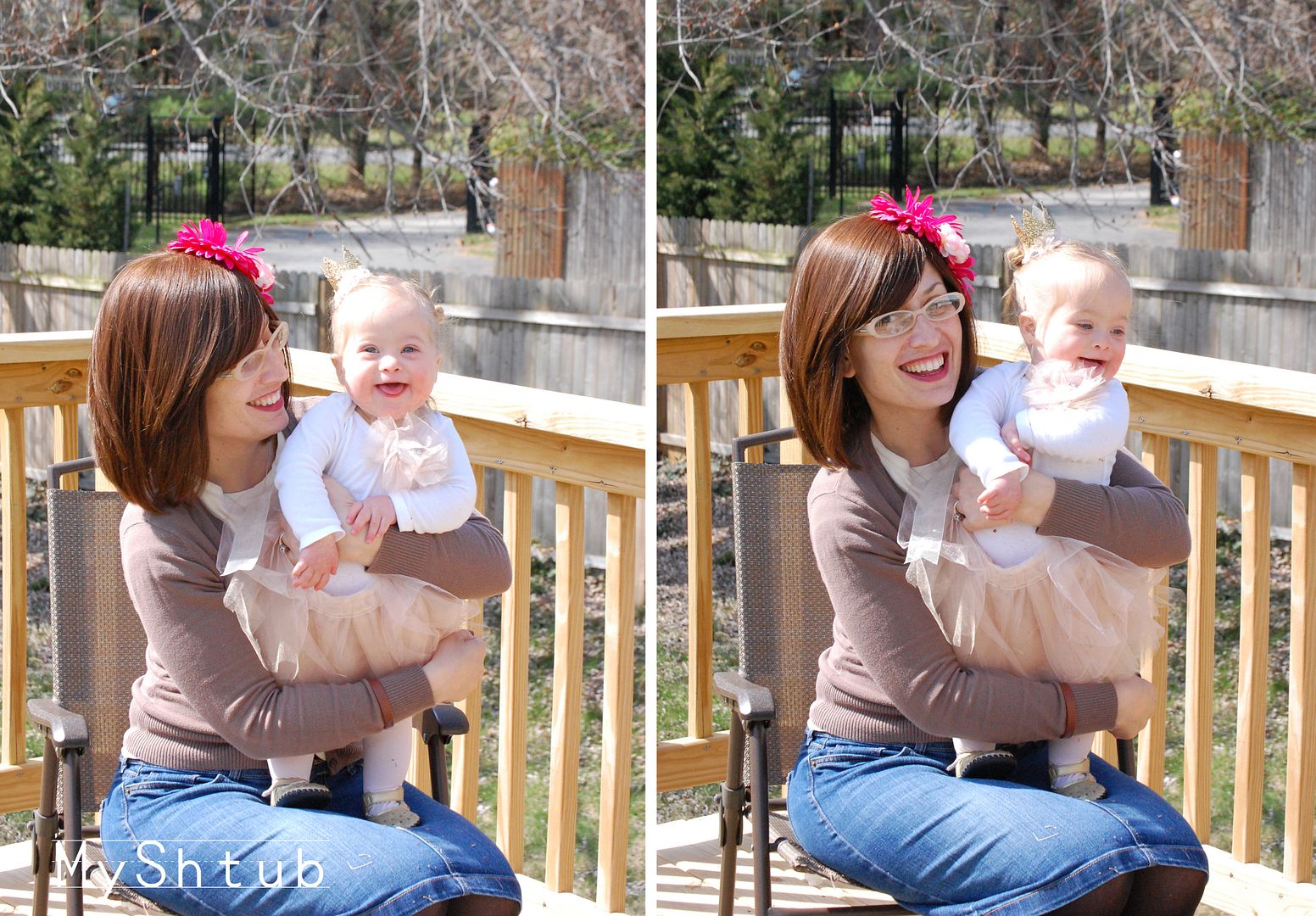 I was fighting a sinus infection (still am) and i worried that would damper the day, but i fought through like a champ. I did not wear my costume like i planned, because my face hurt too much to even think about putting makeup on. I instead put a bunch of flowers in my hair and said i was spring. The day was wonderful and the seudah ( meal) in the evening was also good, but at that point i was done, and tired, and my face and head felt like someone beat me up, but the kids didn't mind they were just as tired.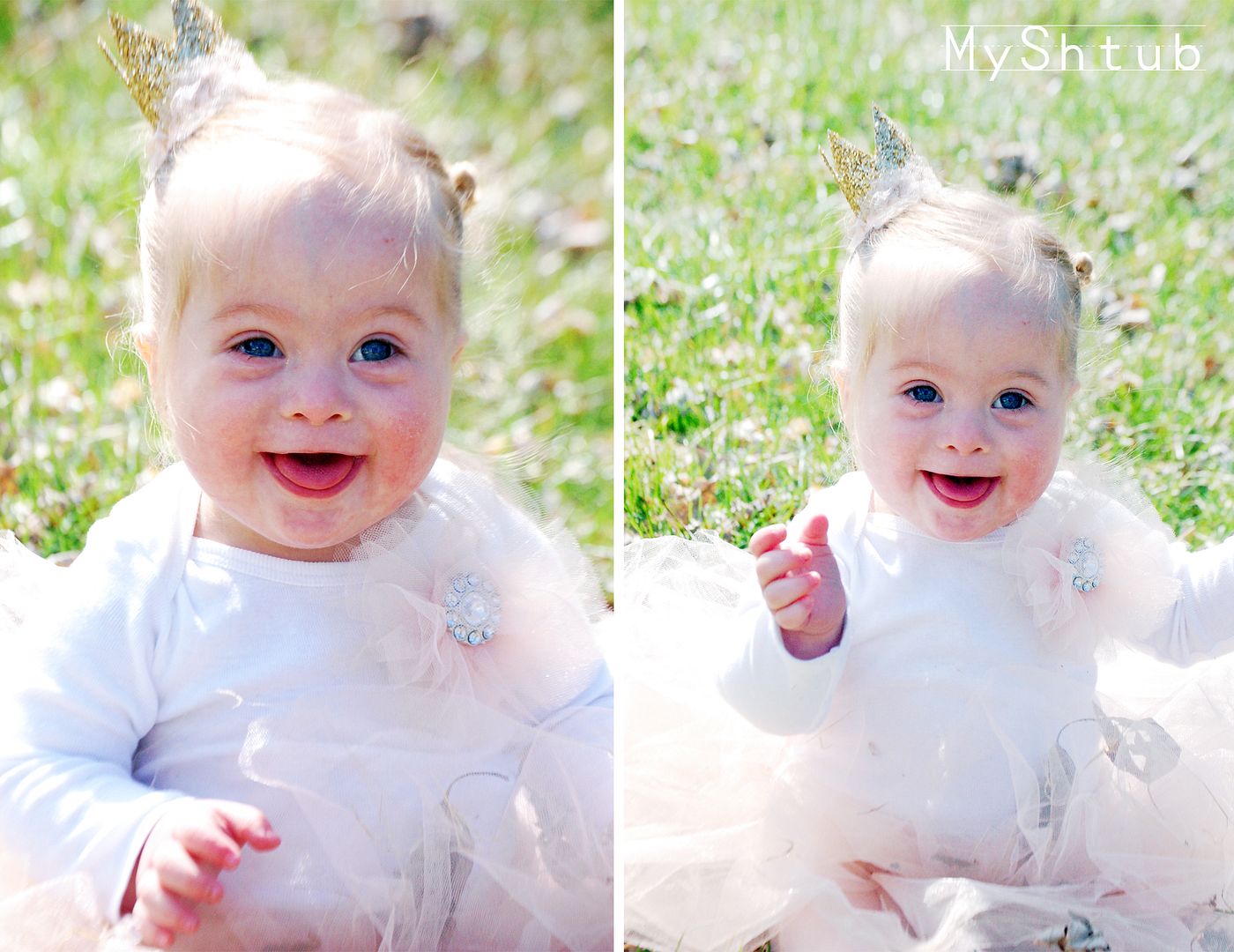 My Rozie dressed like a pretty princess,
but you guys knew that.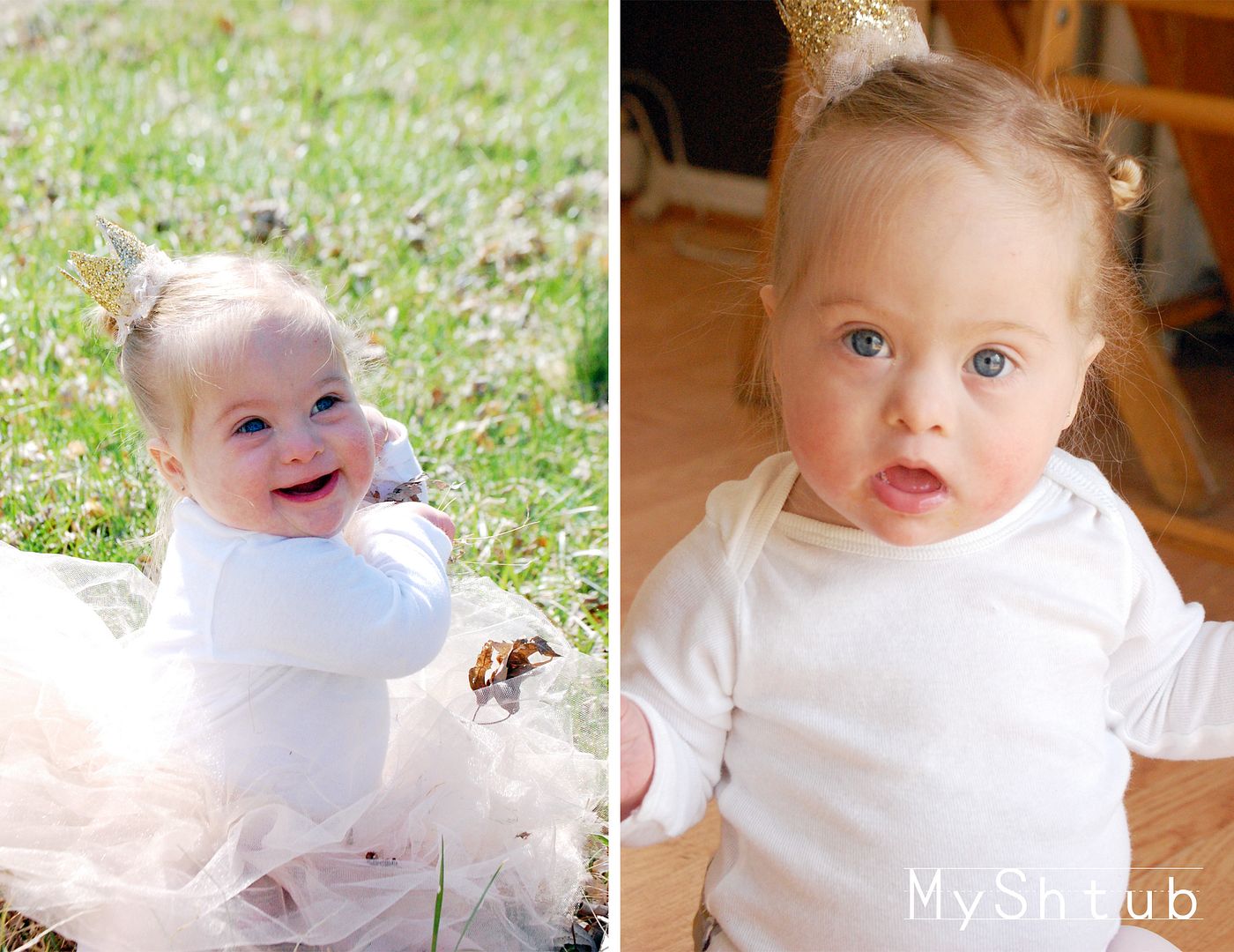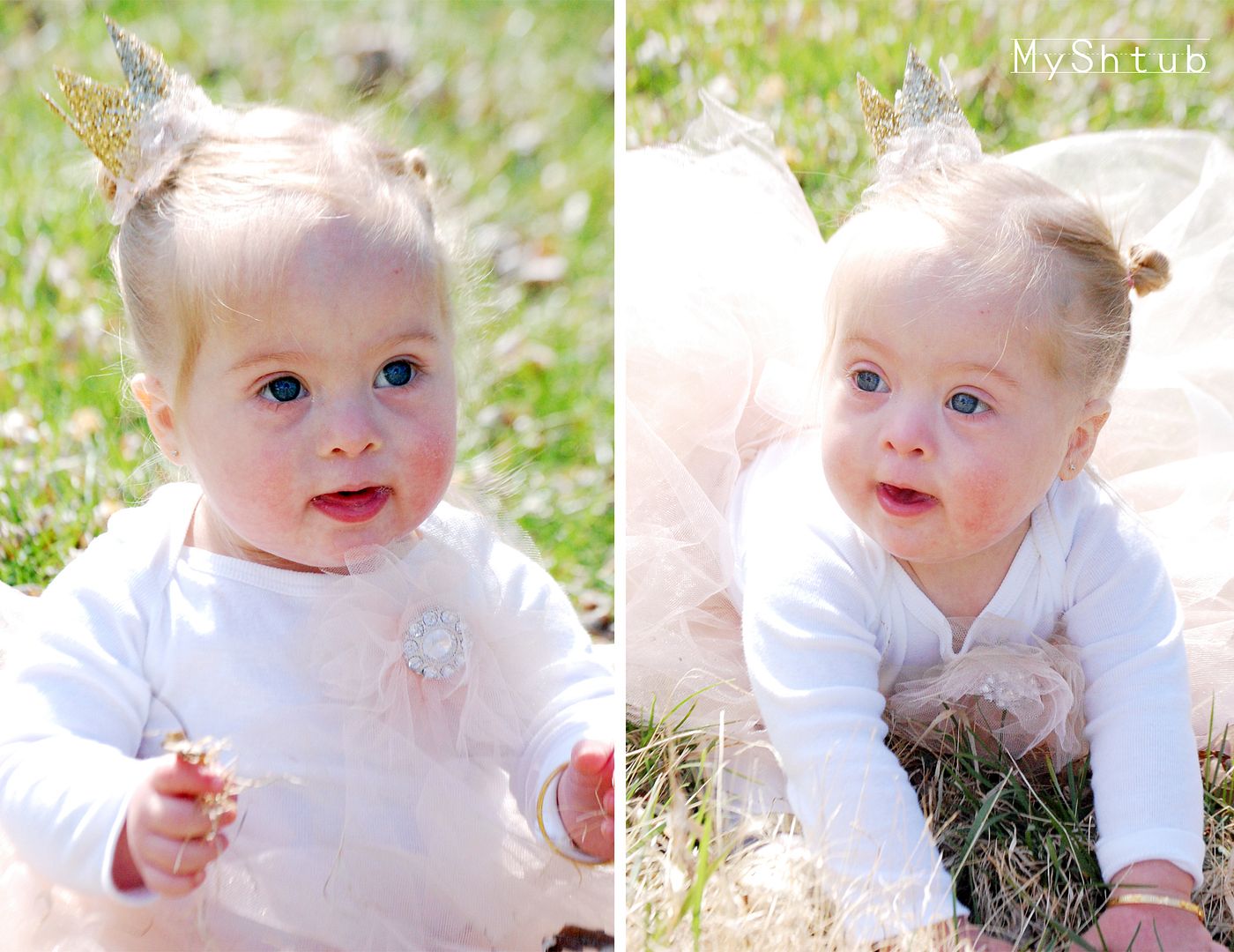 Remember the toilet paper roll crowns from
here
but i added a clip instead.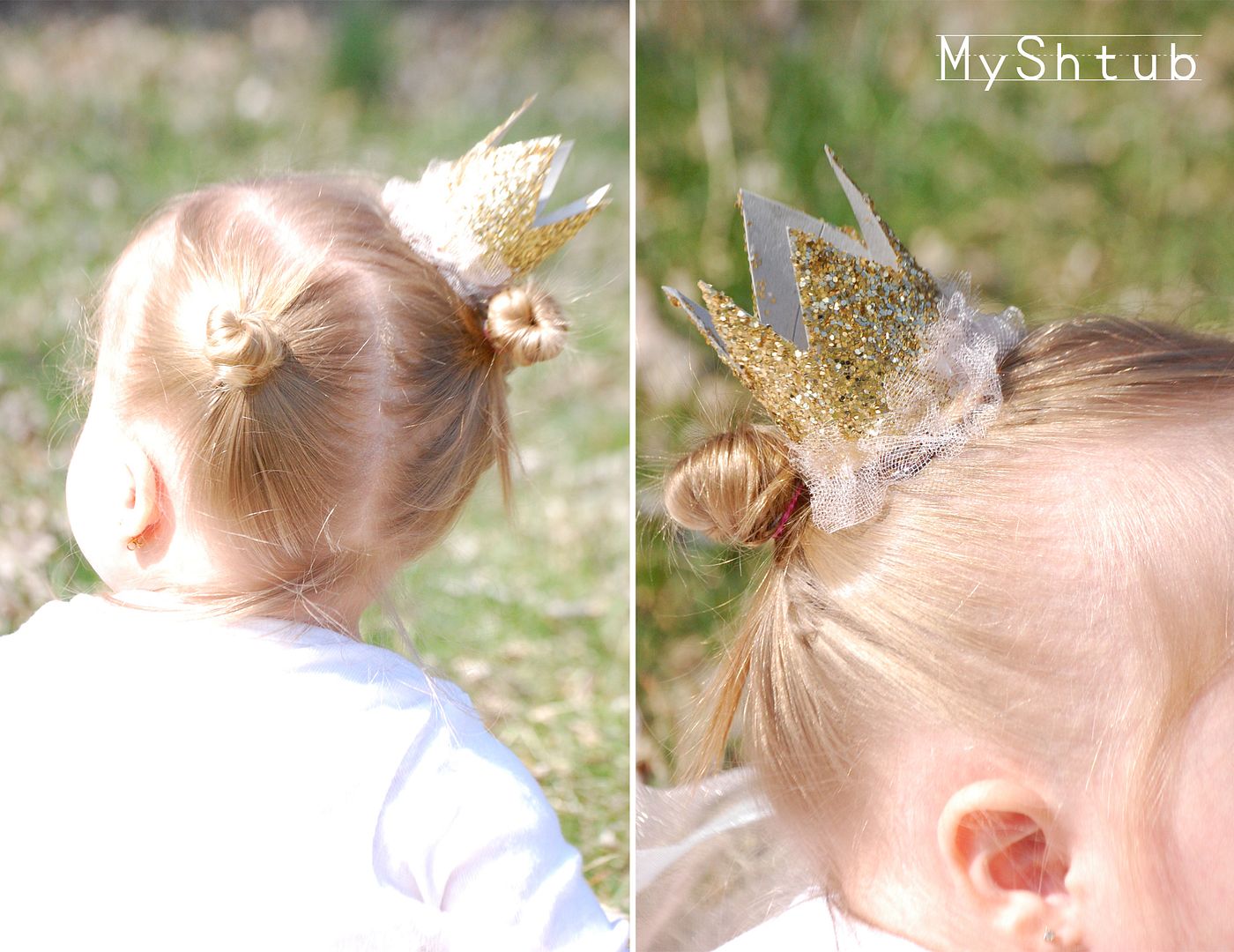 Dovie dressed lie Hatzalah (EMT). Now this was an interesting choice for him. He is actually terrified of Hatzalah, and wakes up many nights with the fear of sirens blaring. I know this has a lot to do with the fact that Hatzalah has visited our home a few times, and the end always resulted in his sister having a hospital stay. Poor little guy , but kids are different than us and can cope if they are given the tools.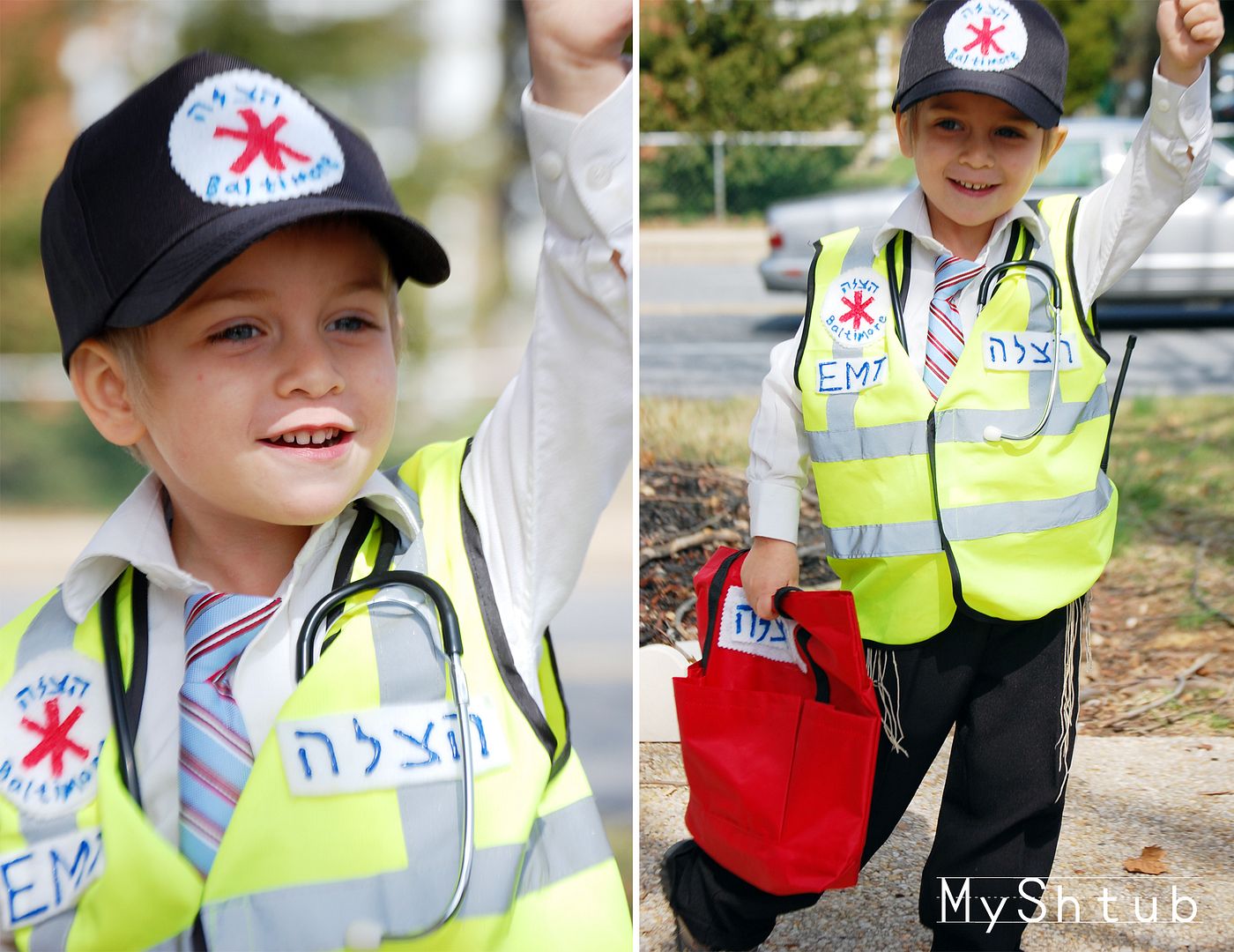 My guy was very specific about his costume, hence the fact that we didn't buy a store bought version, it needed to say Baltimore and he needed to wear a white shirt black pants and a tie. Who was i to question him, this was his therapy and that was how he needed it.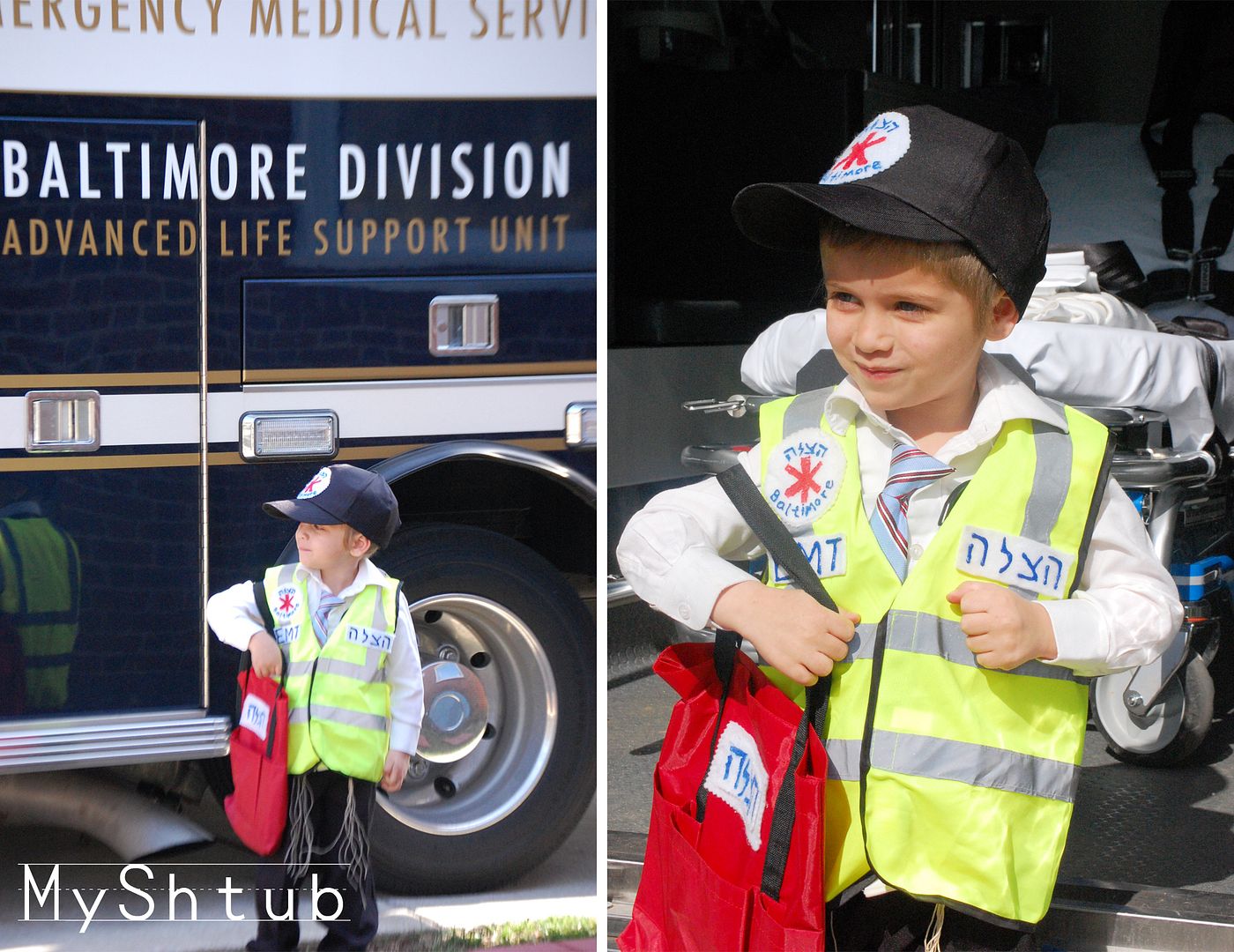 To top off his therapy session we decided to stop by the house where the ambulance is kept. The very sweet family that lived there allowed us to take pictures of him on the ambulance, and gave him a tour of the inside. This was amazing it gave him such a good feeling, he was so proud. The cheapest child therapy ever.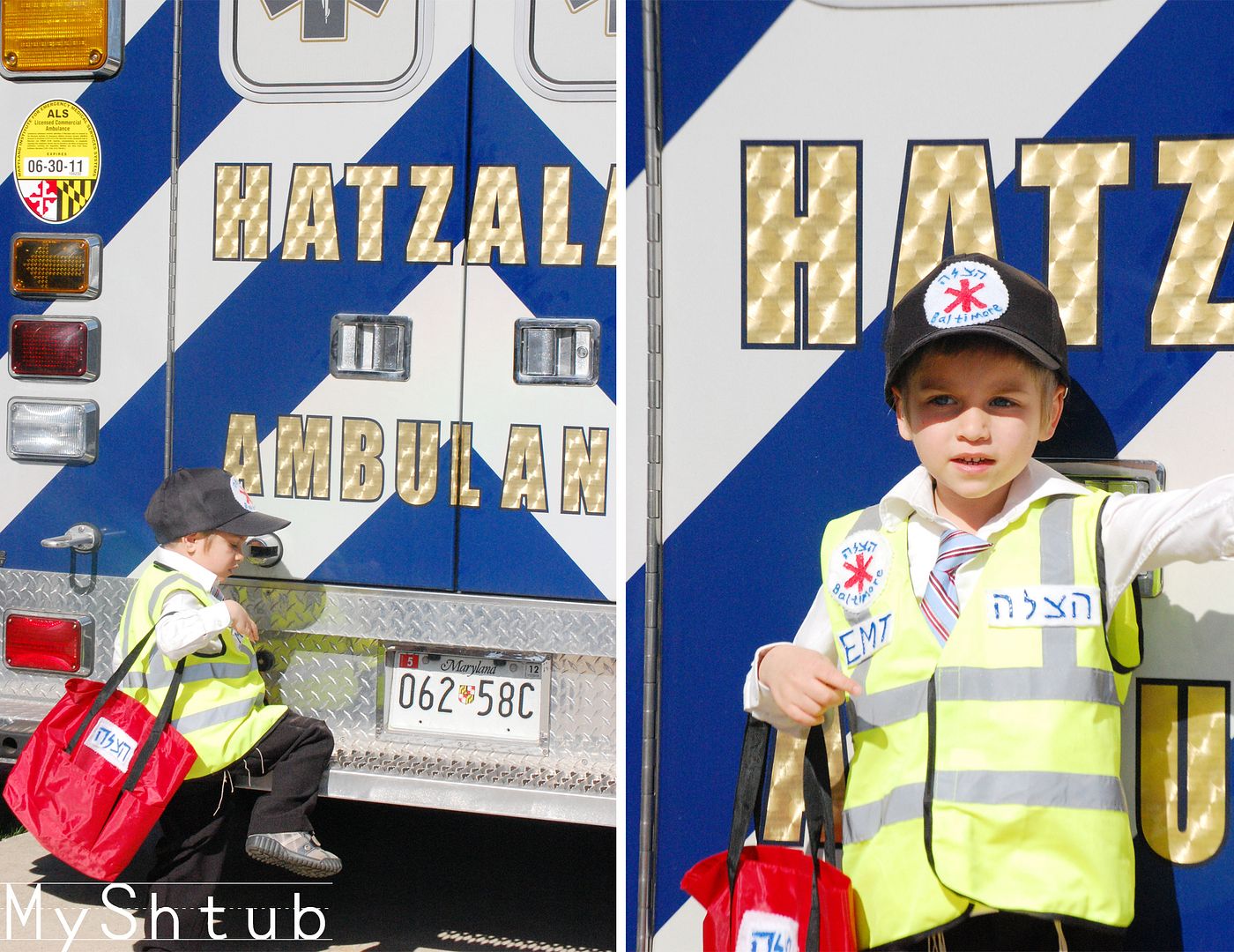 If you don't know about Hatzalah please google them they are unbelievable service made up of volunteers that have been there for our family more times than i like to admit.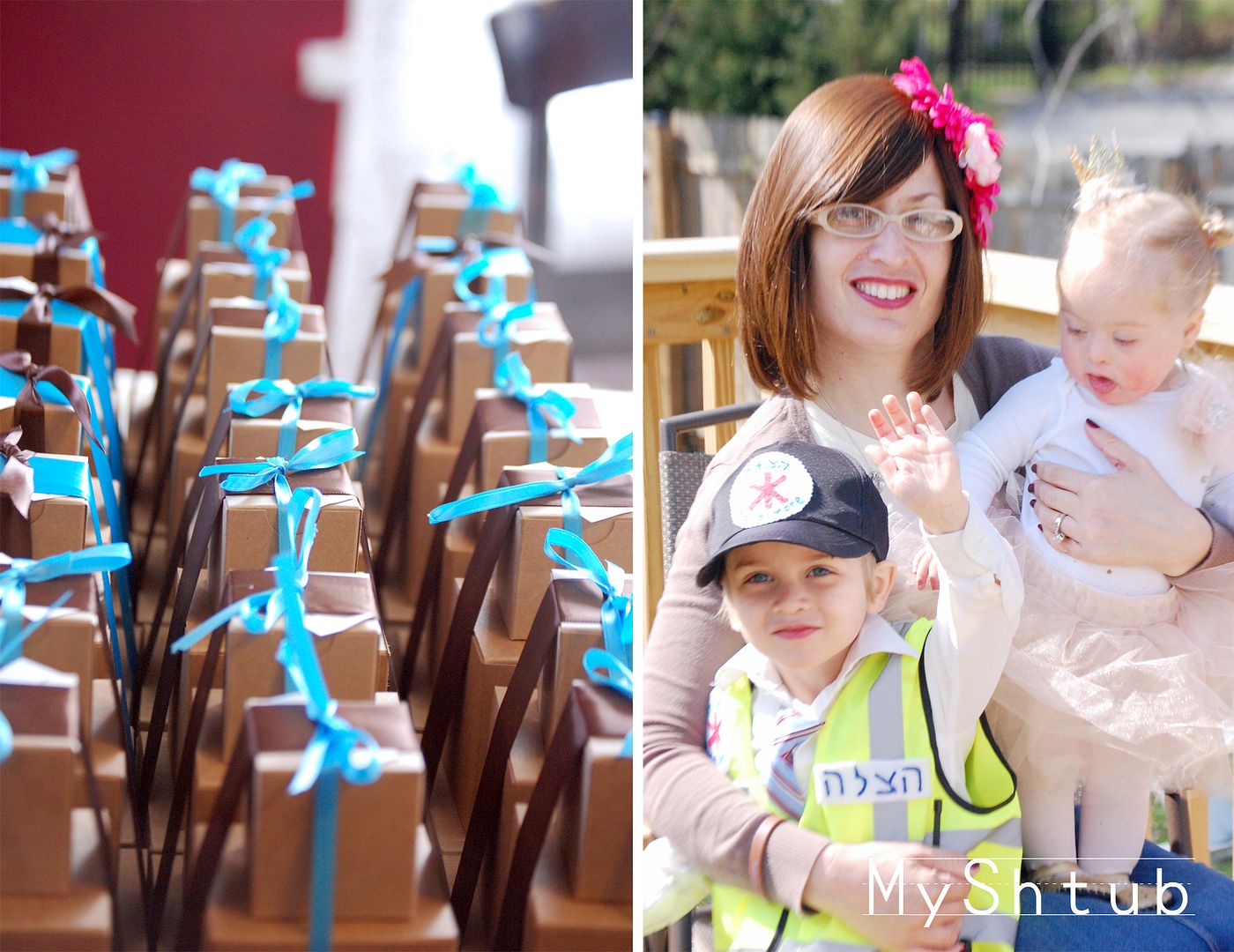 I know this year i said i was taking it easy because i wasn't feeling well , but its hard my creative side burns. I only made 25 Shalach Manos ( gift baskets) this year but i also made extra for teachers and for Dovie's class. So in the end i made so many, and i really dont know where the energy came from. Thank you Hashem.
Our family did a small stack of kraft brown boxes that i filled with baked goods and fudge.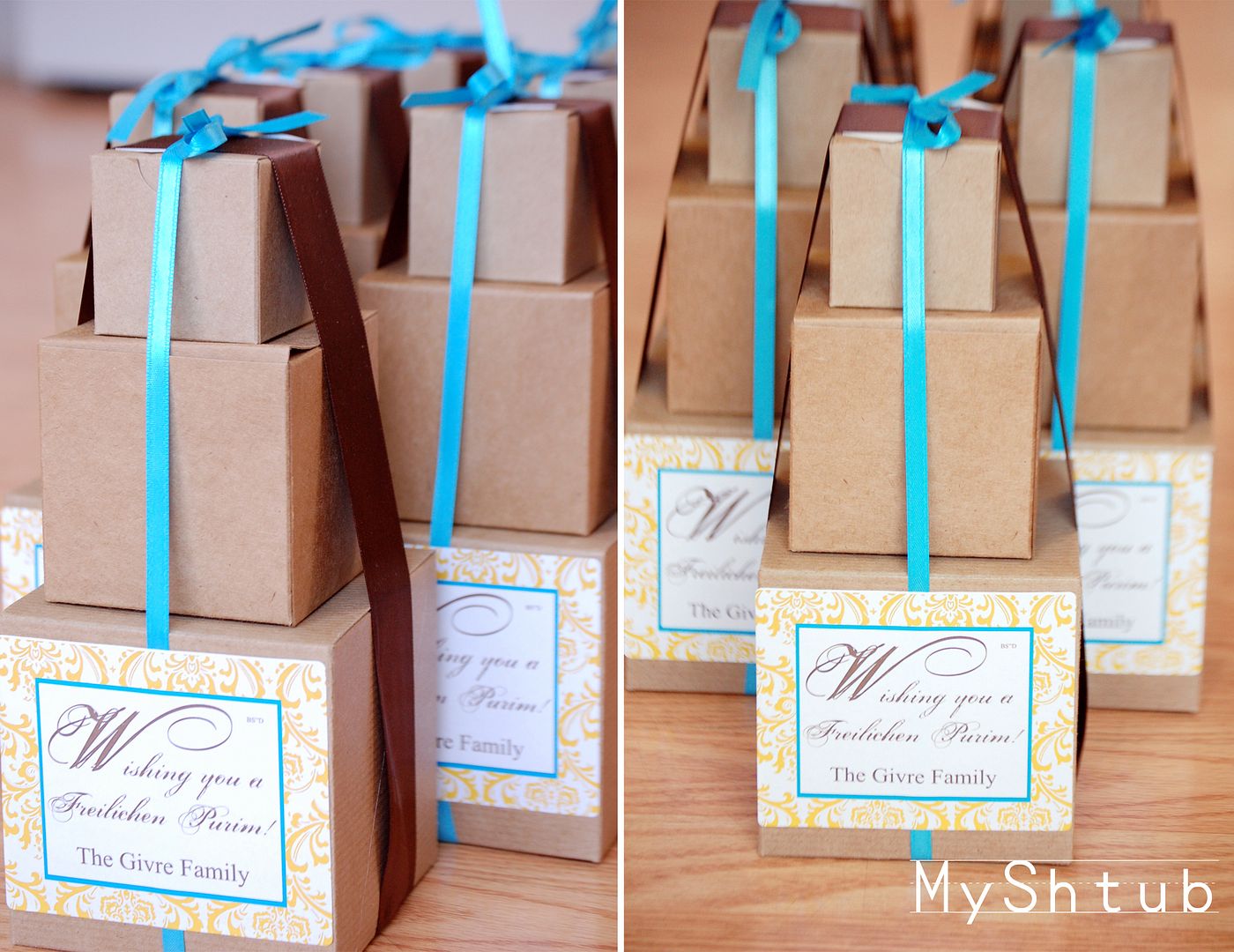 I did it very easy i made cookie bars that are so much easier that spooning out hundreds of cookies, and i found the easiest fudge recipe
here
.
I tied them up and made a quick label, and done!
Dovies were also easy and cute thank to commenter here on MyShtub that gave me the idea.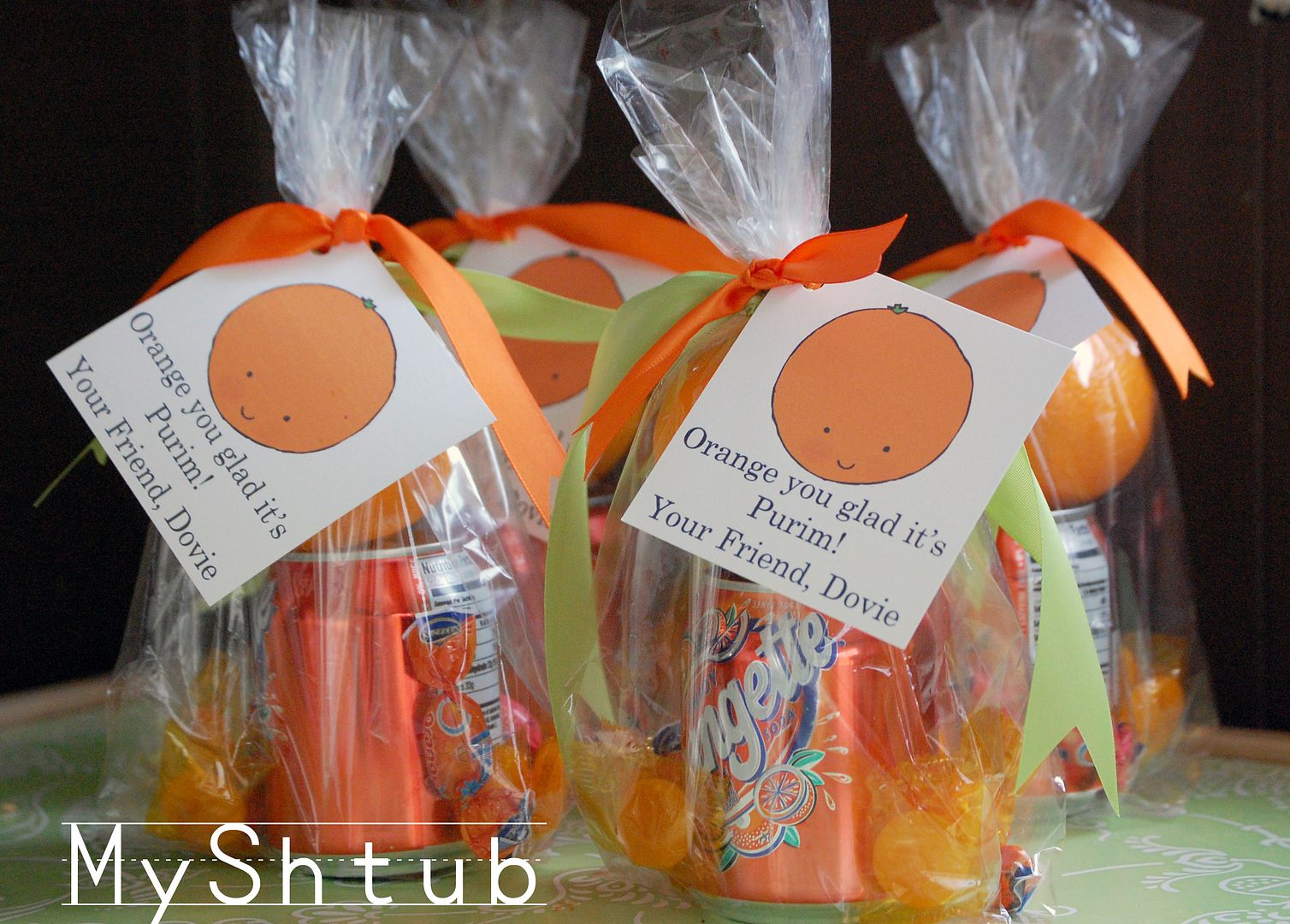 It was a great day we delivered all the packages around the neighborhood and even though Rozie fussed after about an hour in the car, i found a solution to that too.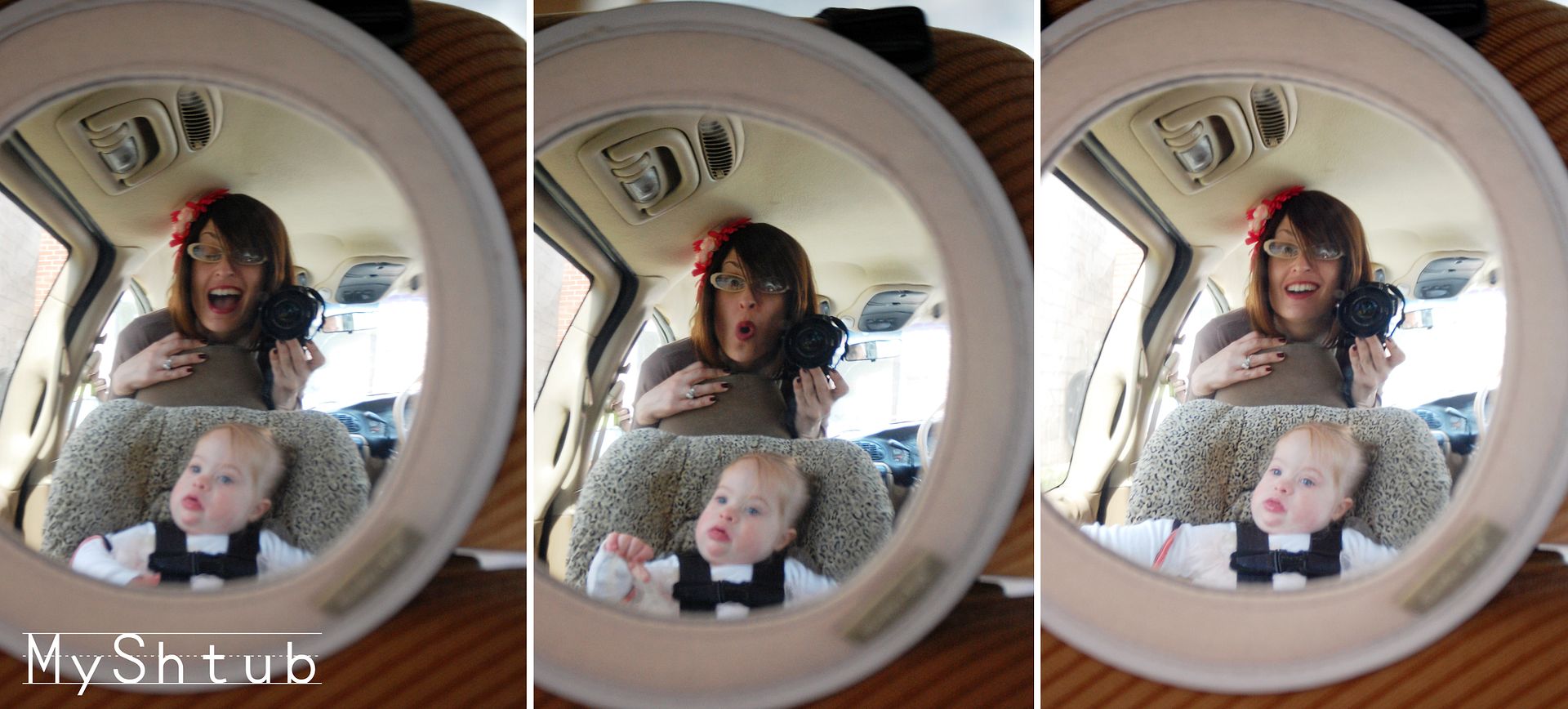 ok it didn't really work , but i thought i was funny.
The kids gave extra Tzedakah ( charity) and loved doing it, as always.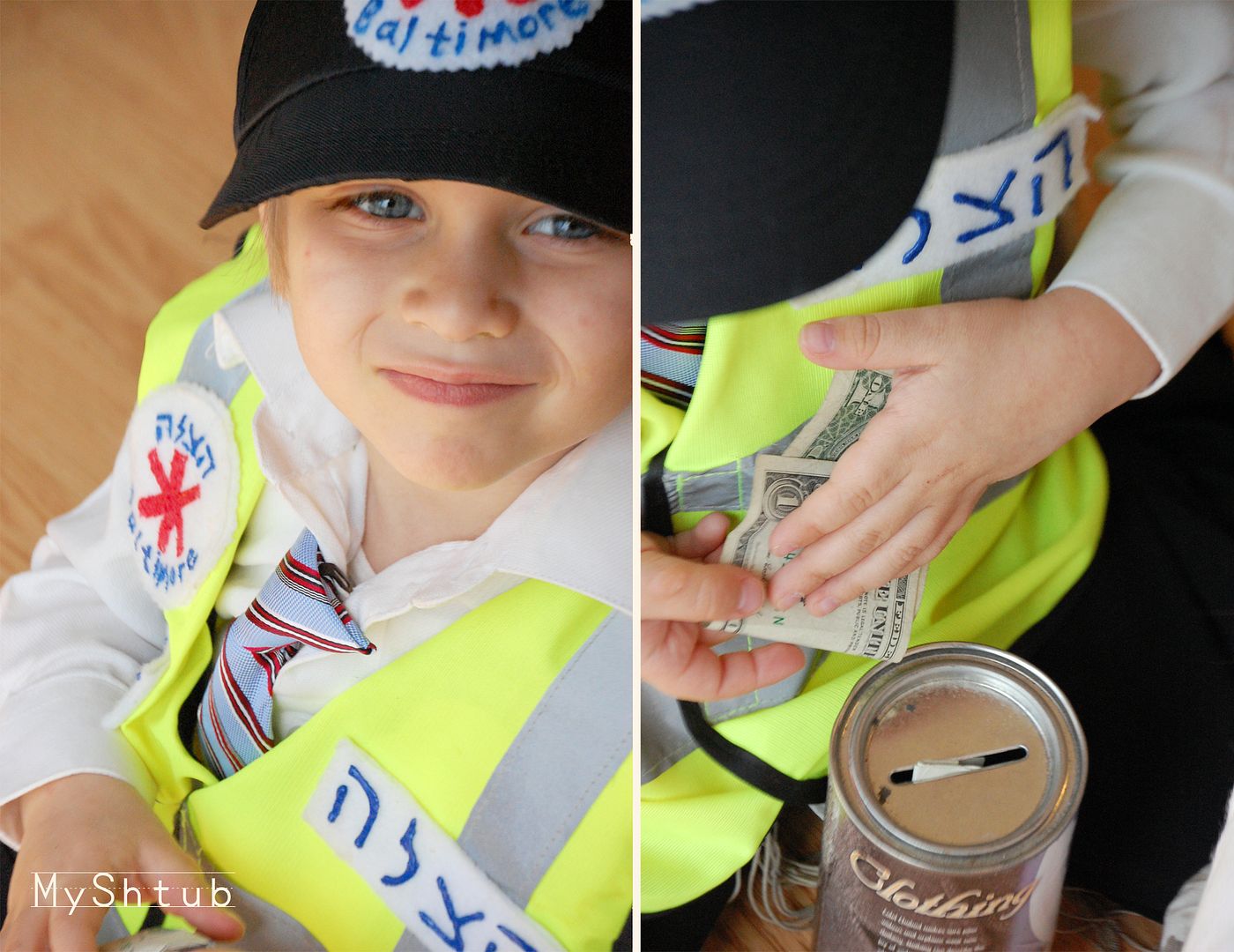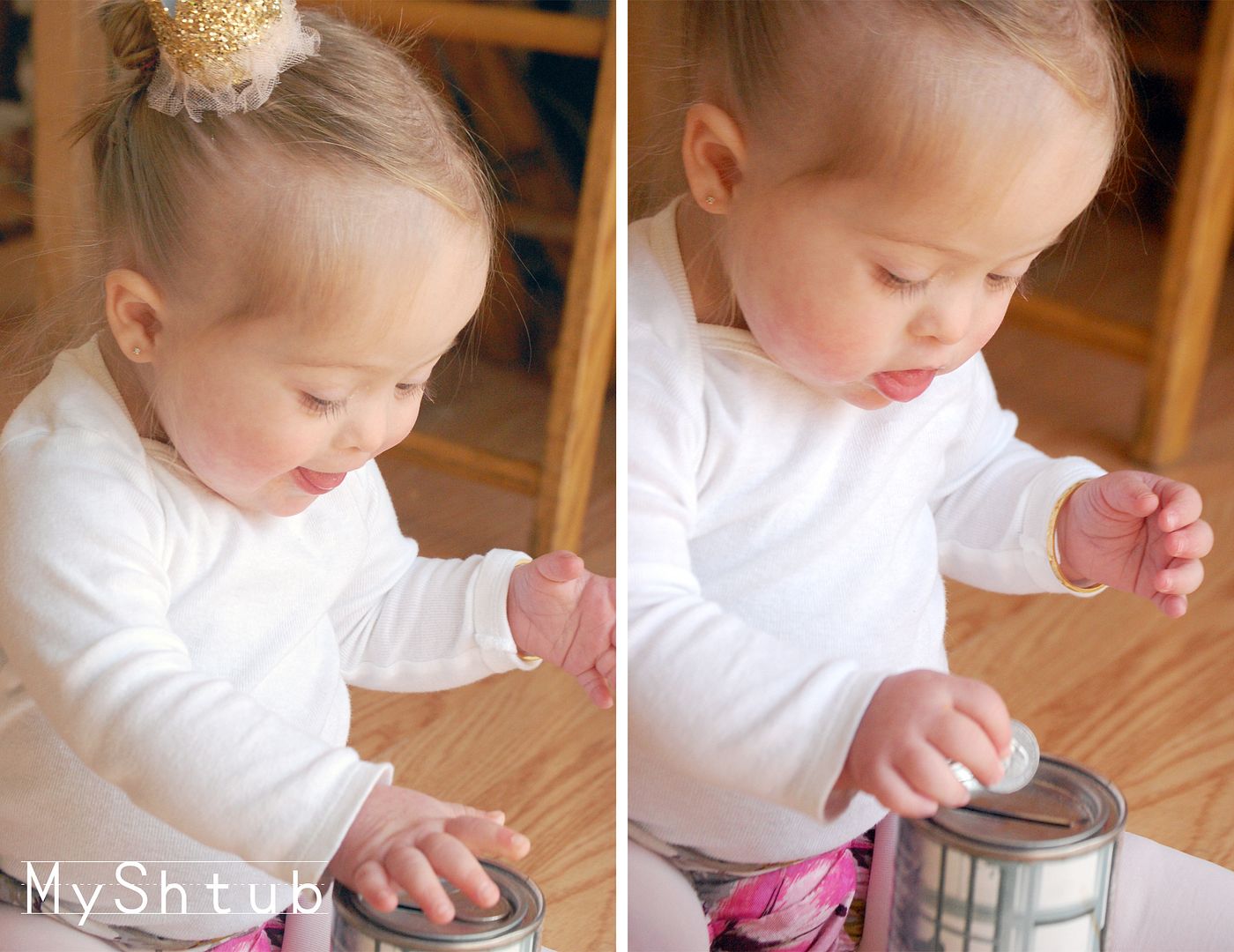 And to finish off our day, Tatty played his trafaphone, or whatever that thing is called, at Shul, and i happen to know two little ones and one big teenager who absolutely love it when their Tatty plays for them. What a wonderful day it was worth every bit of my obsession.
(yes hes wearing his graduation gown, as a sorry costume attempt)
Please stayed tuned folks because we have another giveaway coming, need a hint..
Check out this site
Mikvah Minder
and their store, i bet you didn't know there was an online Mikvah calender