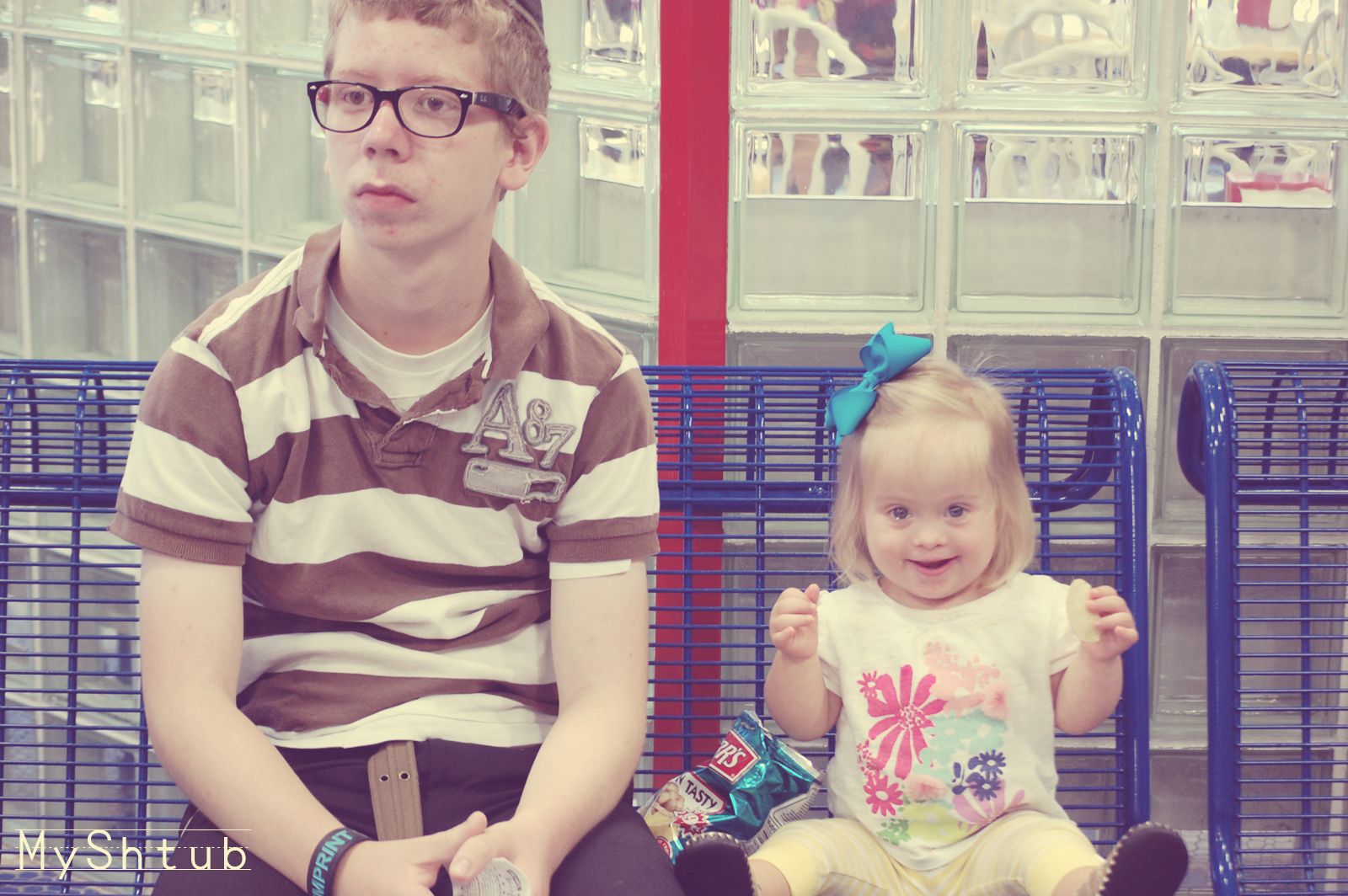 I want to start this post by dedicating it to one of my friends very special sister. It was her yahrtzeit (anniversary of her passing) last Shabbos. Like my Rozie she was born with Down syndrome , but unlike Rozie who has been blessed to be born in a a time where understanding and acceptance is growing and improving. She was born in the 1950s, and was immediately put in a home for children with special needs. This was common practice in those times. Even though my friend did not know her sister well like Rozie's brothers know her, i want to take this time to honor her sister and may her lofty Neshama have an Aliyah, and we should all meet again very soon when Moshiach comes.
___________________________________________
This summer has been the summer of trips. Last summer i was paralyzed by my new diagnosis and wasn't quite sure how to continue my summer, but this year it is a different story. I want to tour the world, ok maybe just places within an hour drive, but even so the fire has been lit.
We have gone to tour a potato chip factory, the National Dental Museum, farms, beaches, and have many more trips to come including some beach camping, whooohooo!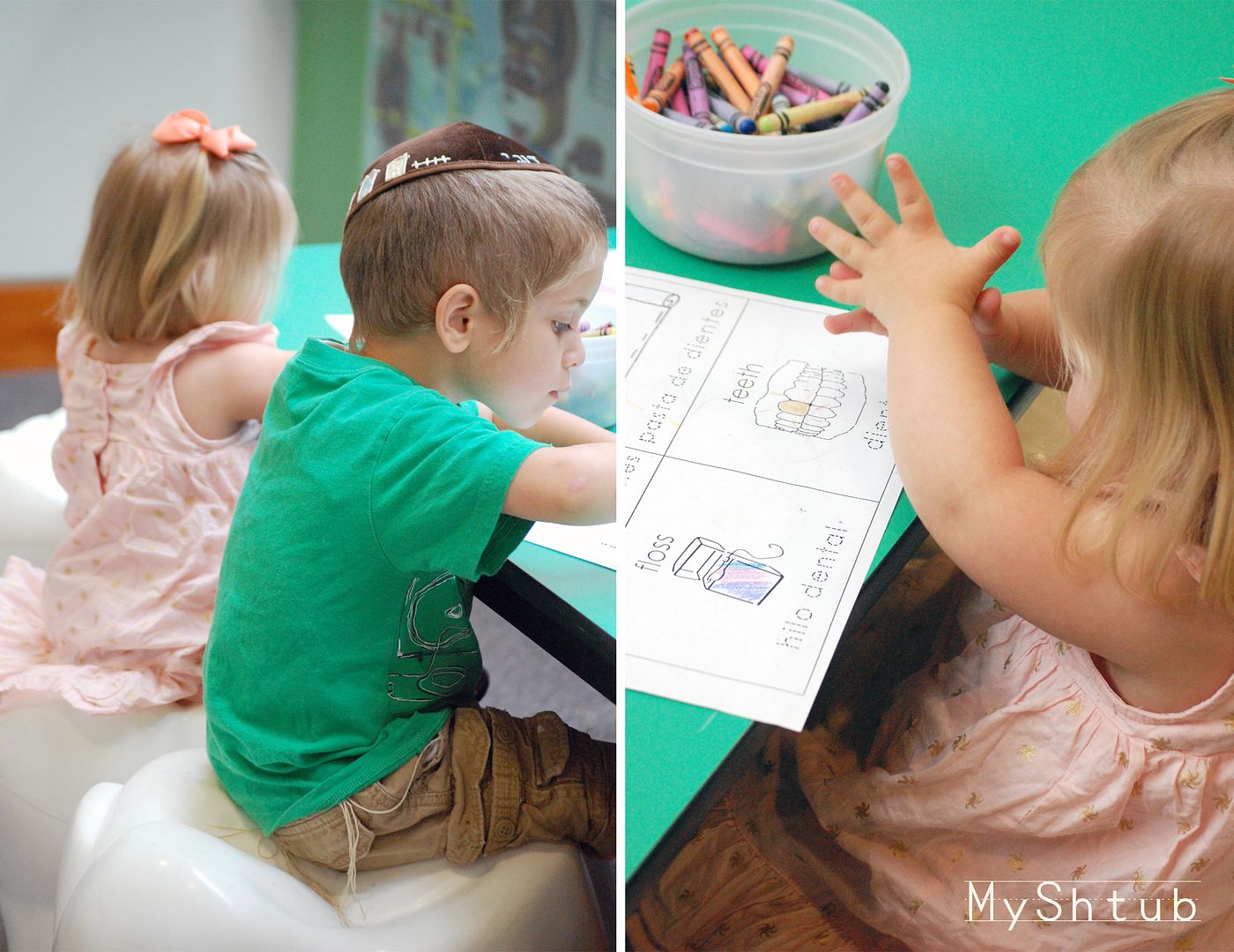 I love taking my children to new places and watching their little faces light up with excitement as they learn and see new things. This is especially exciting for my Rozie because so much is new for her.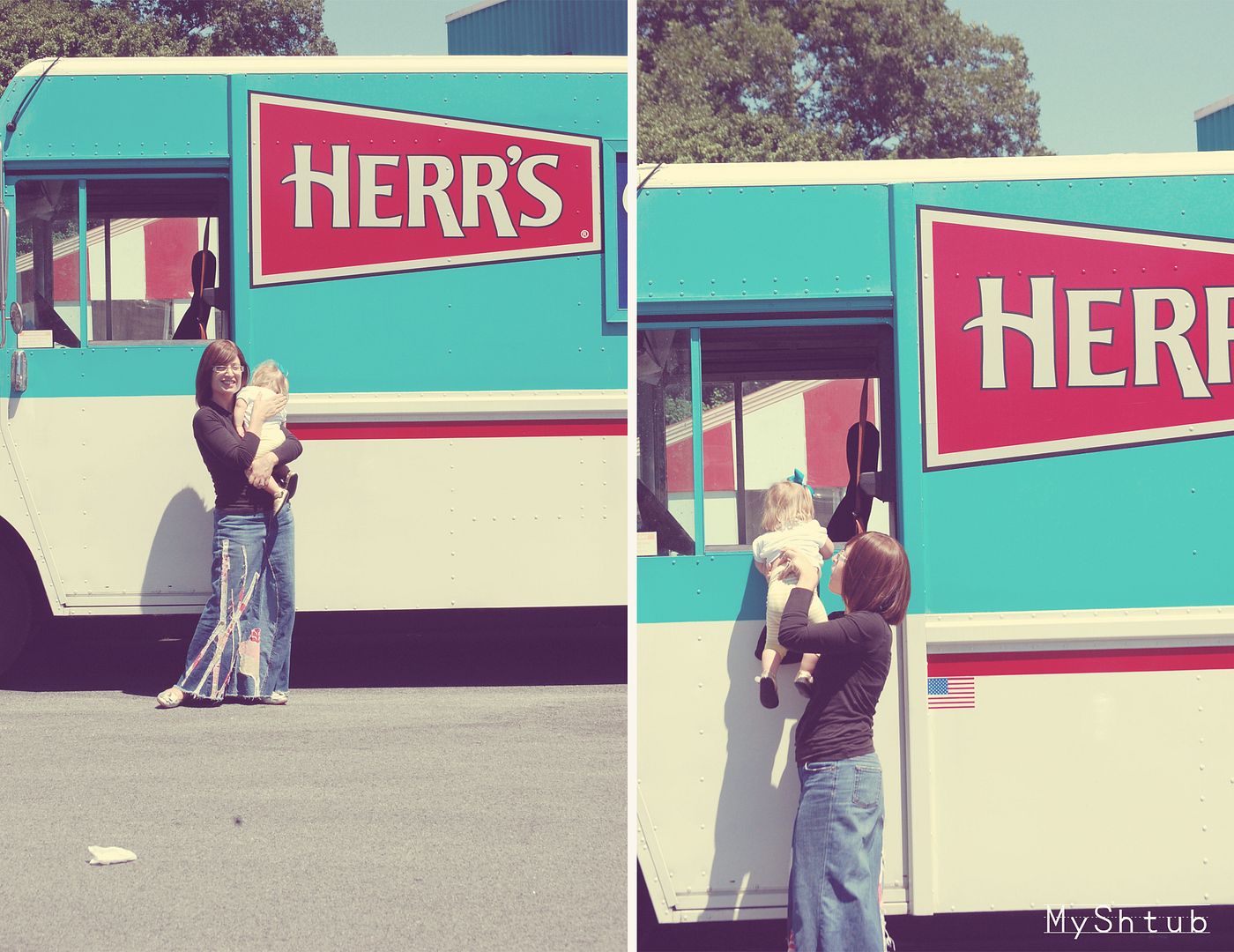 I usually quickly unbuckle her little straps and lift her out of the stroller to help give her a better view of the excitement. As i lift my precious baby into my arms i can see the looks. Sometimes its a look of pity, sometimes its a look of fear, other times it is a connection, but there is always a look.
I have gotten use to this i know its going to happen and honestly i don't care anymore.It is so much more important to me that Rozie gets a good view of the potato slicing ,dicing, and salting machine, then worry about wandering eyes.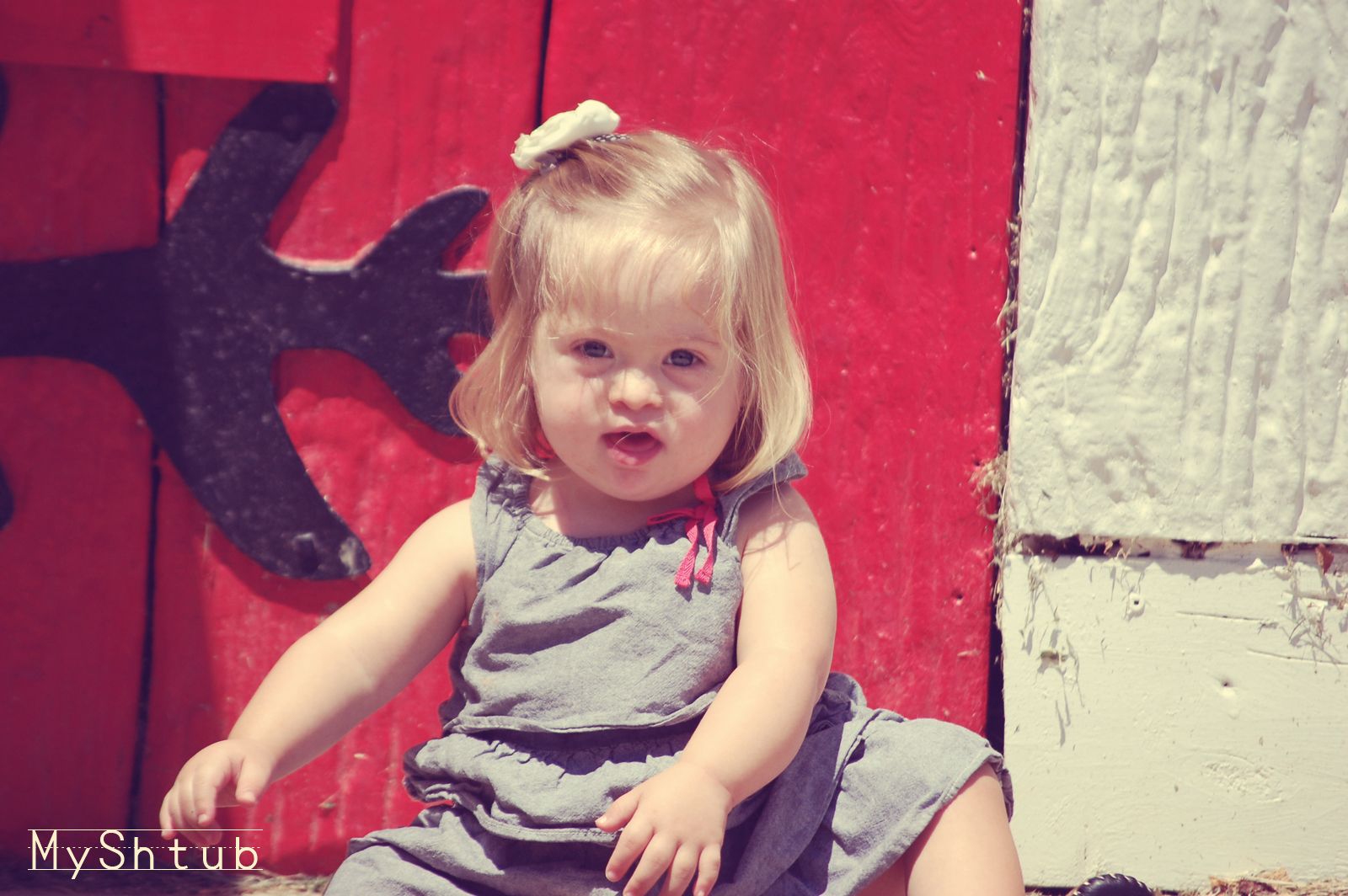 I have grown a thick layer of skin, kind of a reflective field that special needs parent have to grow, and i hear it gets stronger and stronger. I reflect the stares and i can zap the looks, but i still struggle with the words. Every once in awhile someone will make a little comment or start up a conversation with me, and my reflectors for some reason do not work as well.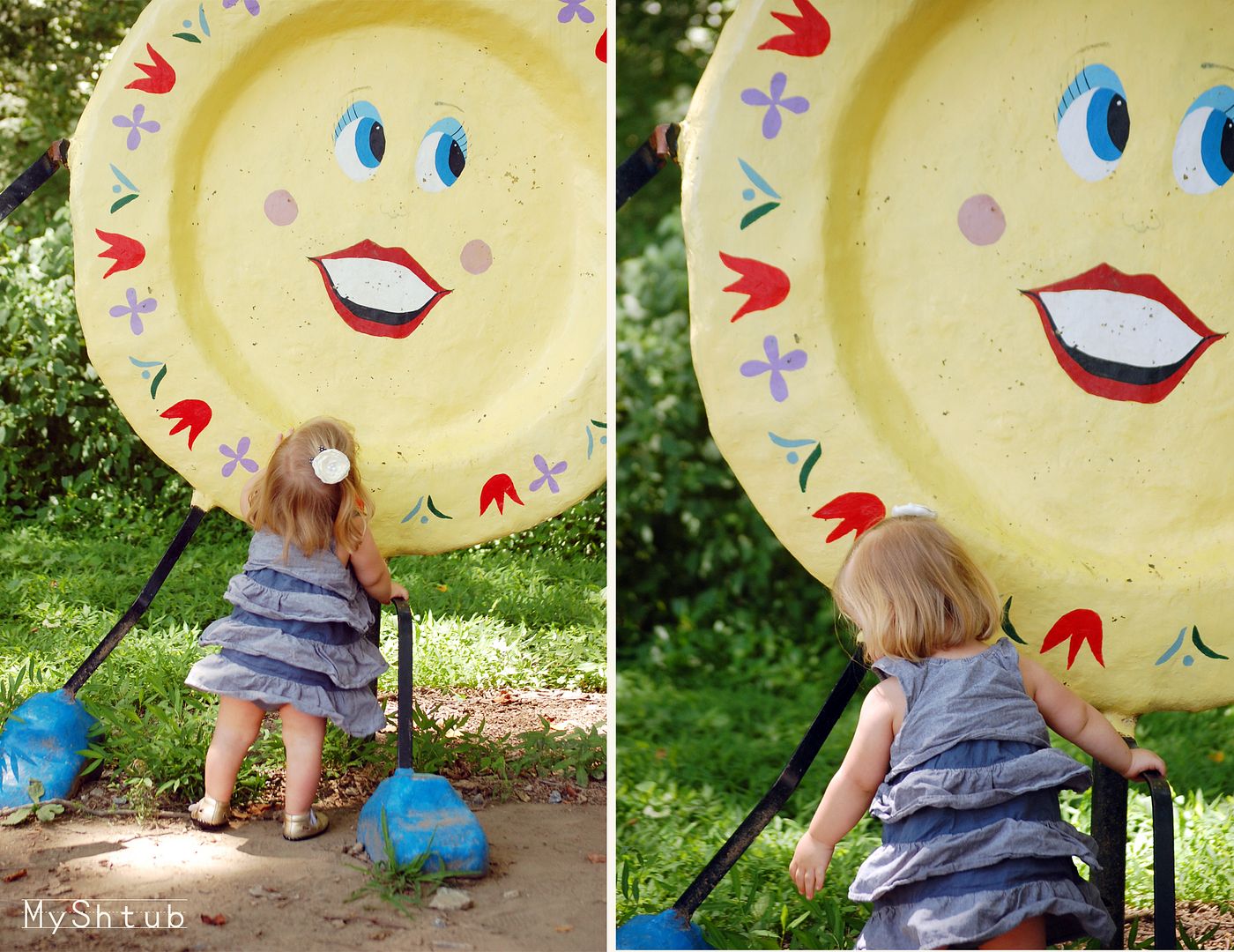 A woman came up to me the other day and asked how old Rozie was, and i said two. She then offered me the most surprised look , with a slack jaw and all and announced in loud words "TWO, how can she be two she is so tiny"? This is not an uncommon conversation for me and usually at this point i grab my Dovie,who likes to hold strong in the 5% on the growth charts in height and say "look at my Dovie he is almost 5 and still wears toddler shoes". This often deflects from Rozie ( poor Dovie)."We are just a small family" i usually say. This often keeps the comments at bay and the subject is changed. This woman was not easily deflected and went right back to Rozie and commented again about how little she is ( like i don't know lady).
She then proceeded to tell me how lucky i was because she will not hit her terrible twos. I looked at her and said "do you think her size has anything to do with behavior and hitting terrible and not so terrible stages"? "Just because she is small she is still two , and trust me she acts like it". This lovely lady looked at me like i was speaking a foreign language and walked away. This unfortunately was not my first naive conversation and i have heard words like slow, the r-word, downsy ( whatever that means) ,downs baby, and many other not so nice words to describe my daughter. My reflector suit some days just gets worn down.
I stared thinking about the stupid things people said to me and i realized i probably thought and often would of said the same tings, because i use to be just as naive. I really never had much experience with anyone with Down syndrome or any other type of special needs.I know i often had empathy , but not understanding. I was smart enough to keep my mouth shut when i was put in a situation, but i know my mind was thinking the dumbest stuff. I decided to make a list , kind of a Do's and Dont's of the special needs world. This is mostly Down syndrome related( because that is what i know) but im sure a lot of it can be applied to most children and their families with special needs.
1. We like child first language, and i will correct you so please don't be offended. A baby with Down syndrome, not a Down syndrome baby, i hate that. And even worse a Downs baby. Notice Down is capitalized and syndrome is not . That is because Down was the name of the physician that identified Trisomy 21. My baby does not belong to him so please don't call her Downs, Downsy, or anything like it. That one really gets me.
2. Please ask kind and considerate questions without assumptions. If you are curious about something please ask , don't just stare. Staring is rude, didn't your mommy teach you that. If you want to know why my daughter isn't walking , ask me. I'll happily explain. Please don't make assumptions and approach me that way "Oh i see your daughter cant walk, People with Down syndrome don't walk until they are adults , right"? These assumptions wear me down and cause me to say things that i am often not proud of. Please ask but don't assume.
3. Again just ask me . I will answer all your questions in the best way i can. I actually love answering questions about Down syndrome and will probably talk your head off with statistics and information. Again questions are great, assumptions are painful.
4. Lastly please please don't ever use the R-word to describe my daughter, or any other child with special needs or cognitive differences.I don't care if it is a joke or being used in a medical term, it hurts and causes the special needs community great amounts of pain to hear this word. Words like differences are wonderful, differences are appreciated, but retardation, I'm not interested in that word.
I hope everyone has an easy and meaningful fast tomorrow and together with Ahavas Yisroel we find respect for people in this world no matter their ability. Moshiach Now!
If you are interested in reading a fictional book about a baby born with Down syndrome in the 1950s i highly recommend the book a "Memory Keeper's Daughter" this book was thought provoking and moving. You can get it
here