I know tie-dye is old skool, i know everyone has tried it but im bringing it back here on MyShtub. Tie-dye is my little stain secret. I often tie-dye or just plain dye my kids old onesies that way i can use them from kid to kid.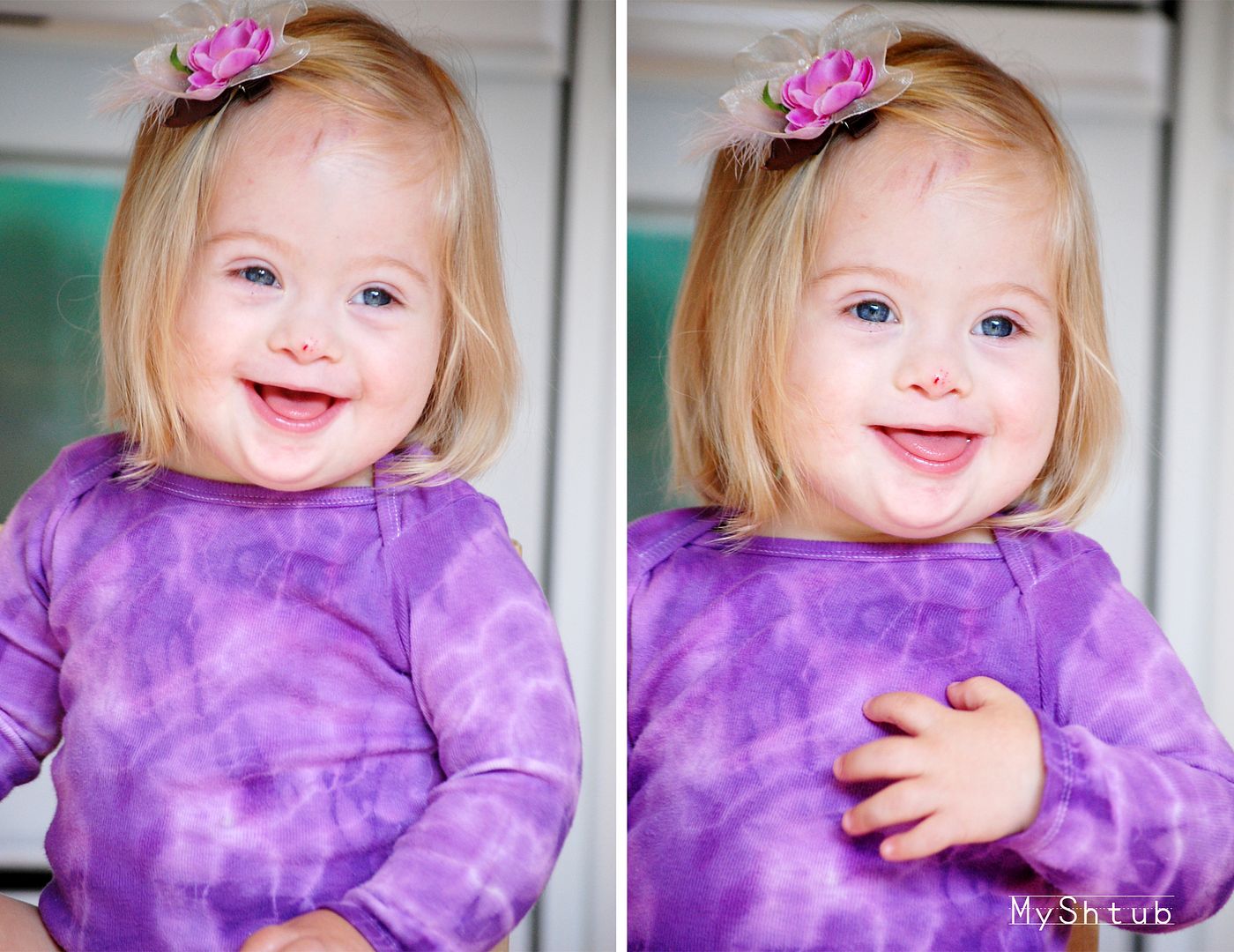 (
Rozie had a little spill that was 100% mt fault, such a sad little happy scraped up face
)
Onesies are always the first to get stained, and i use to throw them away. Not anymore, Rozie wears all of Dovie's old onesies that are now multi colored, and it has been a huge money saver, especially in the winter when i always layer with a onesie. It is also a fun project to do with the kids.
I personally prefer Dylon dyes. You can buy these at Michaels or Walmart in the craft section or order them from
Here
This dye is the strongest and offers the most vibrant colors more than RIT brand.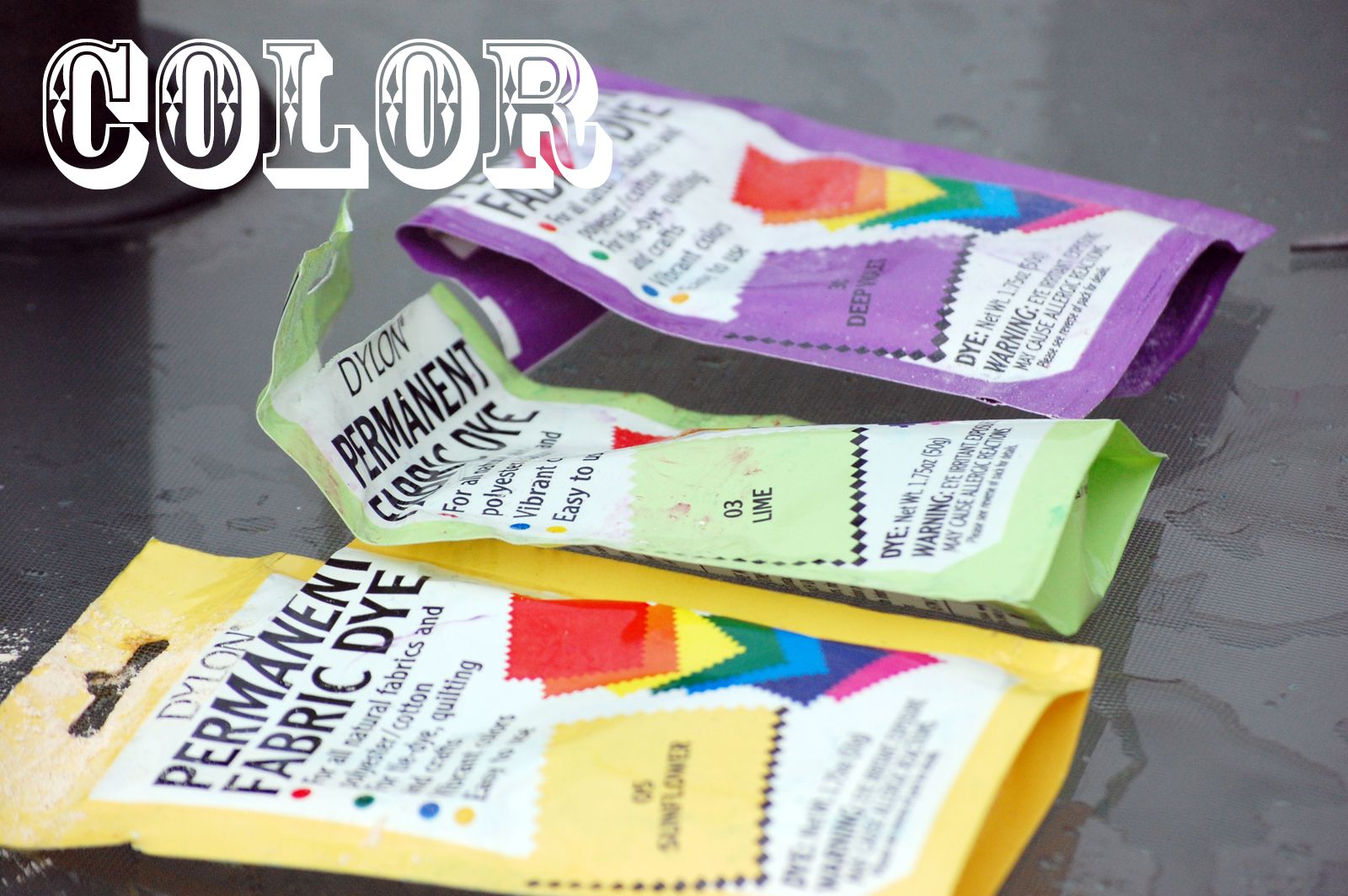 This is obviously an outside project or somewhere you dont mind getting dye all over. Make sure your kids wear smocks or junky clothes because the dye will stain and not come out.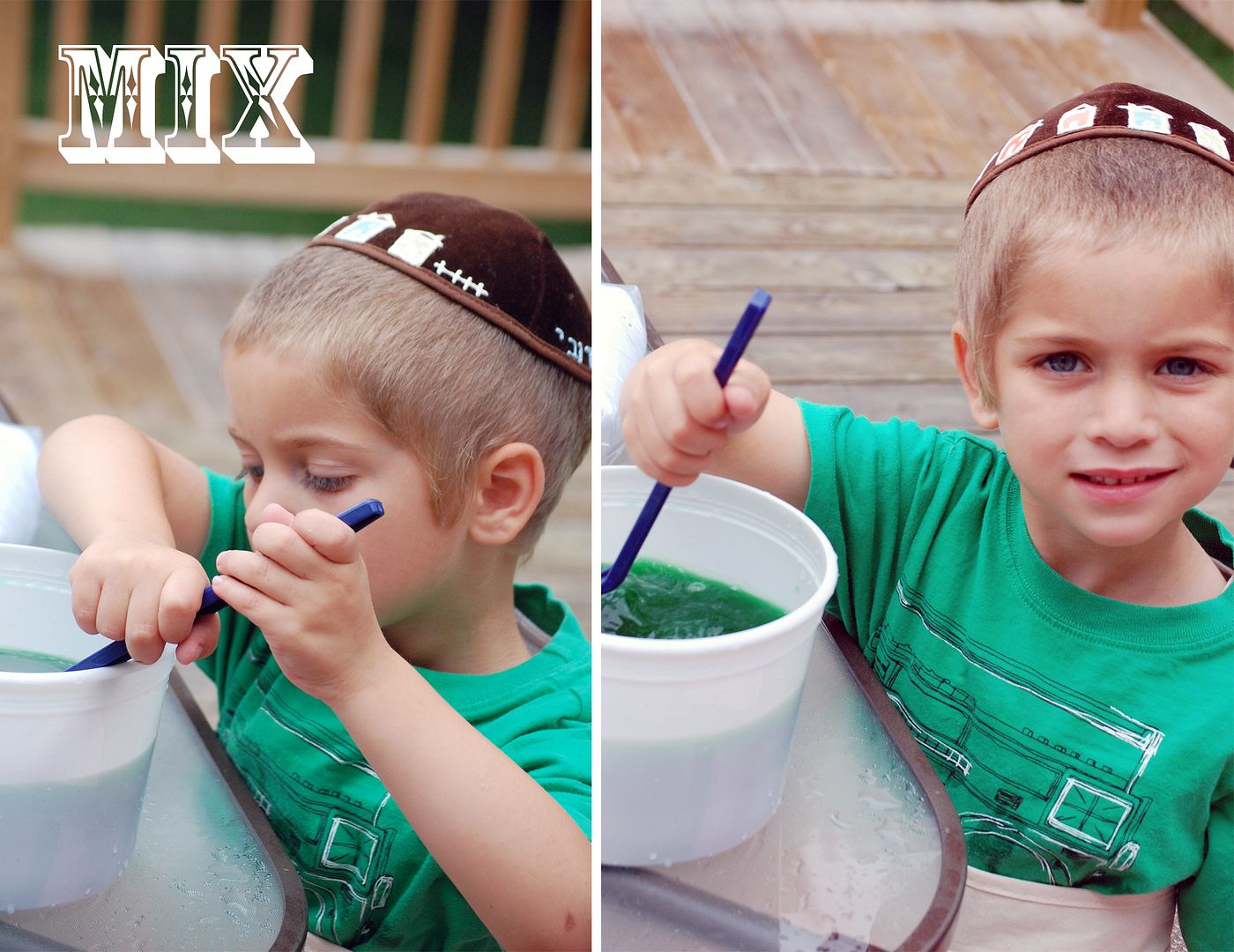 Pre-washed without fabric softener or dryer sheets. 100% cotton fabrics work best. Use rubber bands to knot and tie up the clothing. I let my kids experiment what different tying up will do instead of using all these new fancy techniques to guarantee perfect shapes. We do it they way my hippie mom taught me. I told you we are old skool here.
Dip the clothing in the dye. Use very hot water because the heat helps open the pores of the fabric to allow the dye to stick better.If you are looking to just dye the clothing a solid color i would stir the fabric with a wooden spoon for awhile to help even the color, and for a bold color i would leave the fabric in the dye overnight.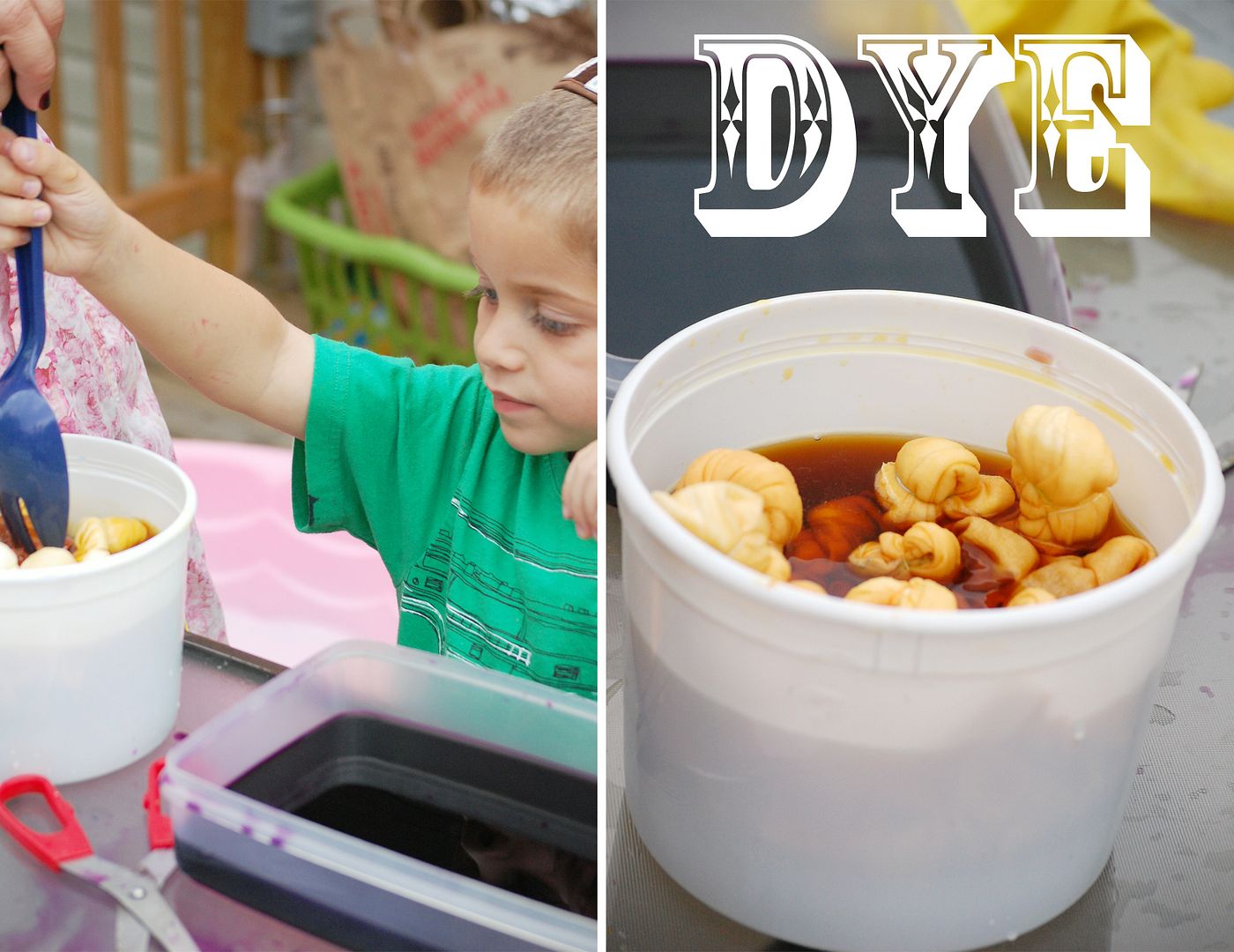 Trust me the results are worth the wait. We quickly dipped Dovie's shirt so the colors would not be as dark to look a bit more boyish, and Rozie's shirt i left in for a few hours.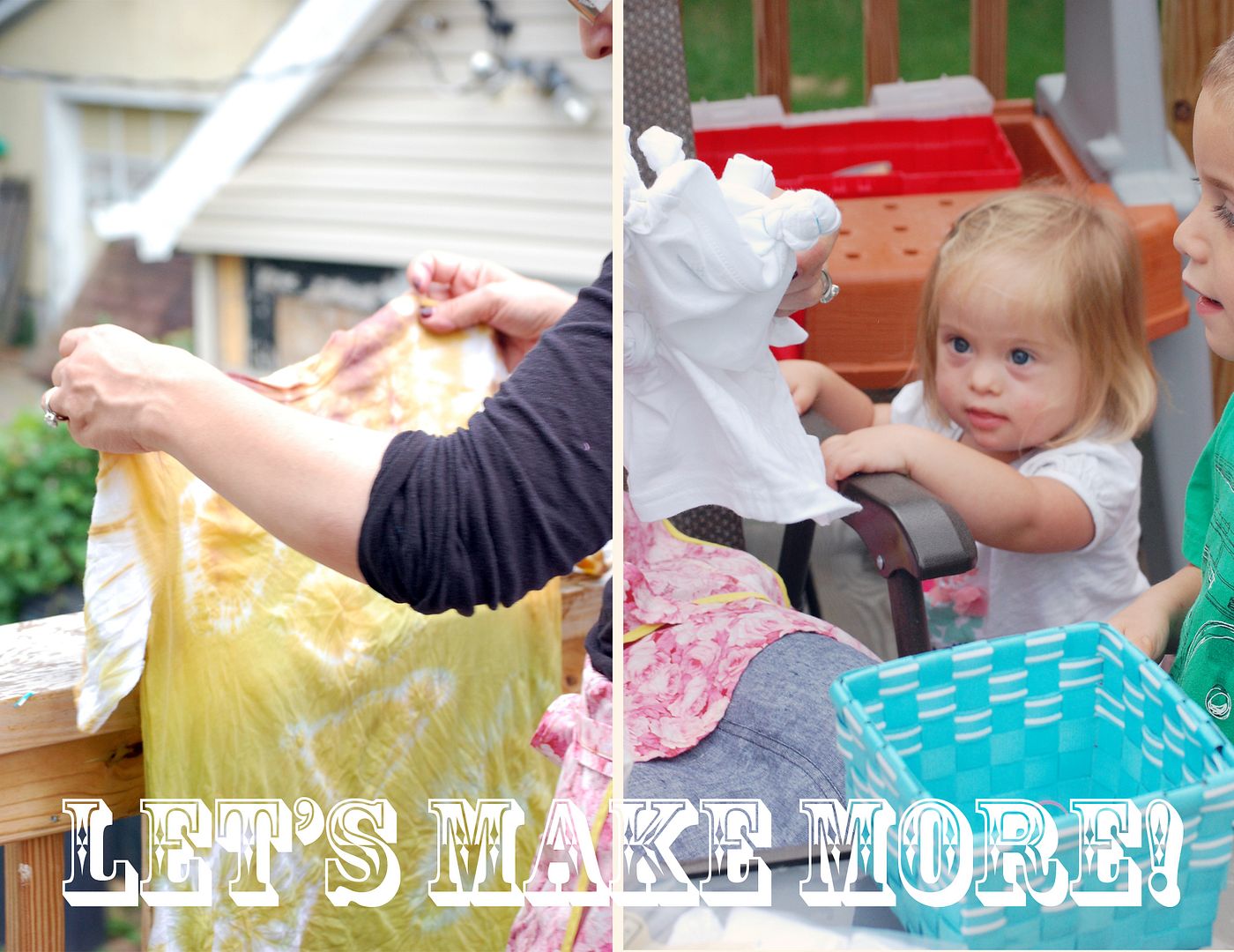 Take the clothing out remove the bands and let dry completely before rinsing. This helps set the color. Now rinse and wash separate, it will bleed at first. Enjoy!