Yes it snowed here. All Shabbos actually. It never stuck but it was relentless and snowed the entire day. It was trying its hardest to collect on any flat surface. I don't even have words for this. I was trying to prepare myself for fall, and bam it smacks me in the face. I'm hoping this was a fluke and the next national news will read "Baltimore is having an unseasonable warm winter, its like summer in December". Hey a girl can dream.
I ended up buying new shoes because when Hashem sends you snow, when all you want is sunshine then at least you can buy shoes. Wasn't that such a line you would see on a fridge magnet.
My kids were desperate for warm clothes and honestly i have been procrastinating buying them . I quickly ran to my favorite boutique, Target, and was on a search for warmth. Rozie needed sweaters and all i could find were some in the boys section. I picked up a gray hoodie and thought this is so unisex and bought it( seriously it was $8), but when i got home i couldn't do it. After two boys i don't want unisex,i want ruffles, flowers....give me PINK!!! I grabbed my scrap bag and went to work. It was so easy and fun i thought of buying more "unisex" sweaters just so i can fab them up. Here is a simple tutorial so you can ruffle up your little ones, or even yourself.....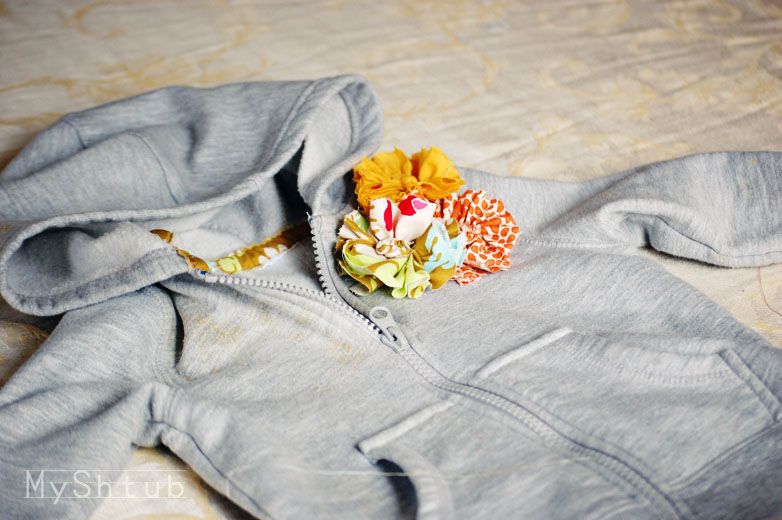 Here is what you need:
1. Scarp washable fabric*
2. Needle and thread
3. Scissors
( that is it!)
First cut your scraps into coordinating strips. It doesn't matter how wide because u are going to trim anyways.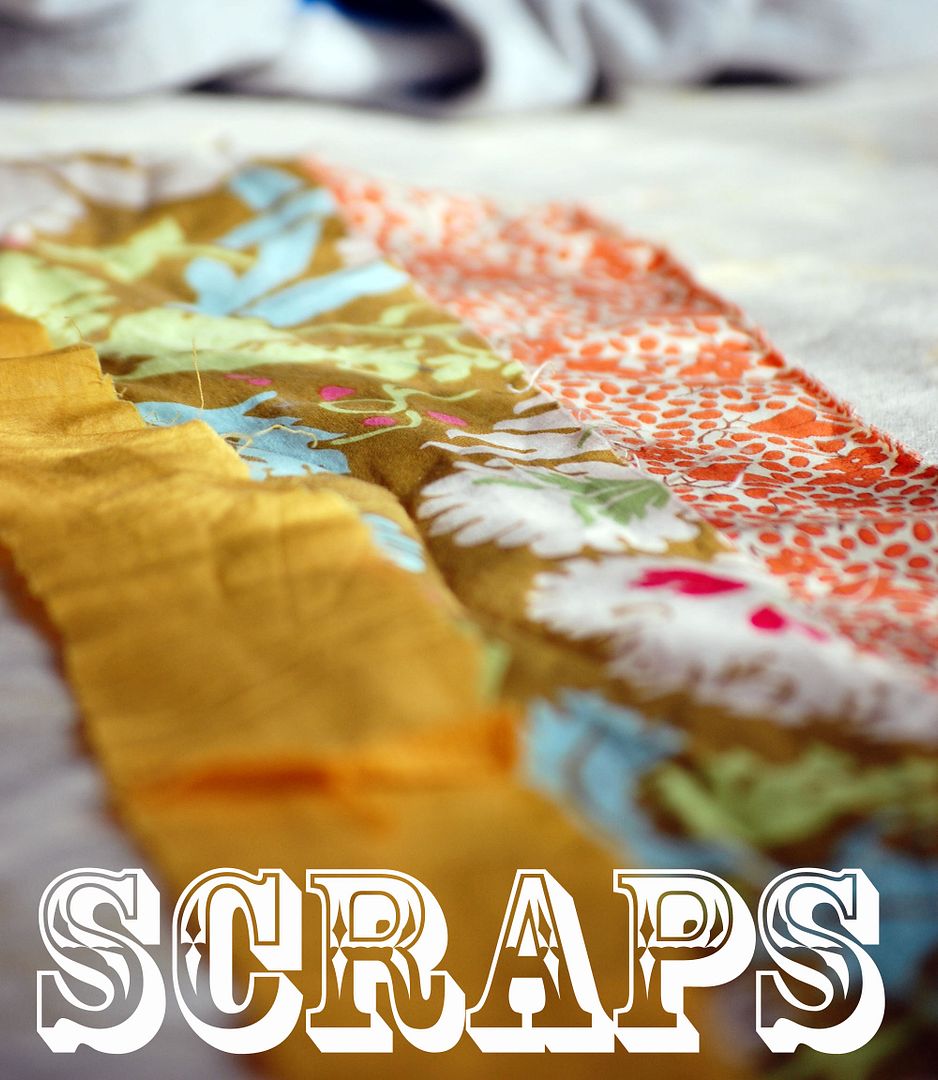 Next you will tie a knot at the end of your strip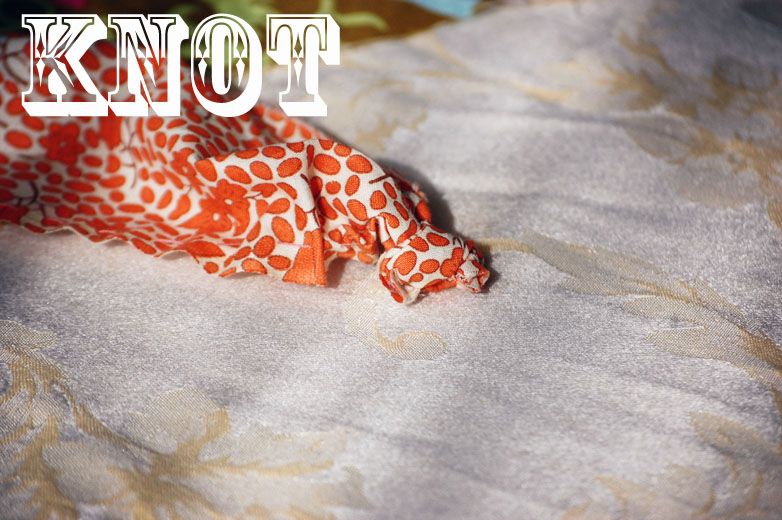 Now you are going to sew a simple in an out stitch. It doesn't have to be even. Anyone can do this, sewing talent is not needed. Once you have sewn down the entire strip pull your thread and gather.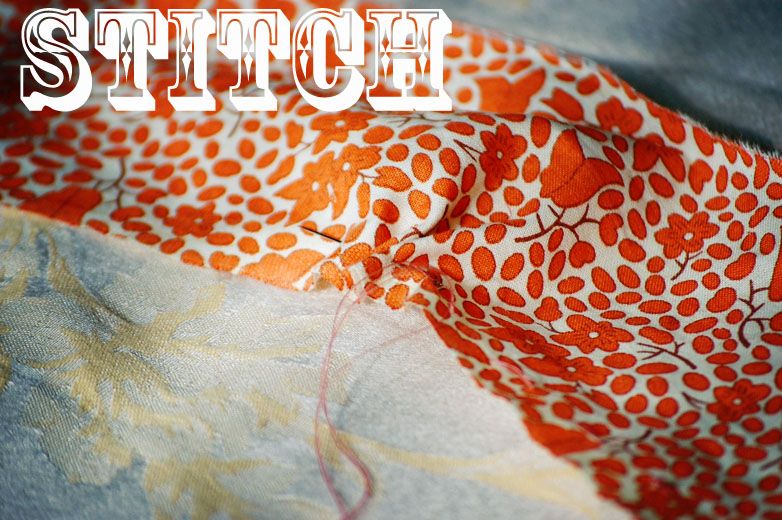 As you are gathering start to curve your fabric into a circle/flower shape, with the knot in the middle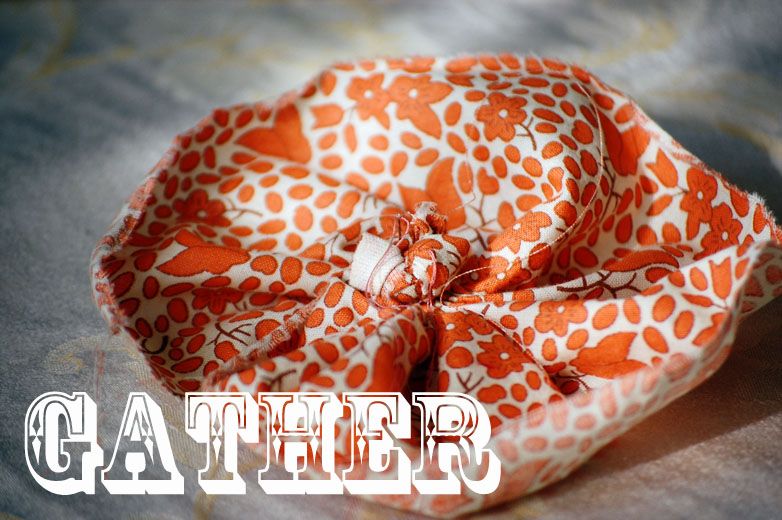 Once you have gathered and shaped the flower to your liking knot off the end to hold it in place. You will now need to trim your flower all around. This gives it a more even uniform look i took about an inch off my flowers. Then you will simply hand sew it onto the sweater making sure to sew down the center knot nice and secure. Now make a few more flowers and place them in a fun little bunch.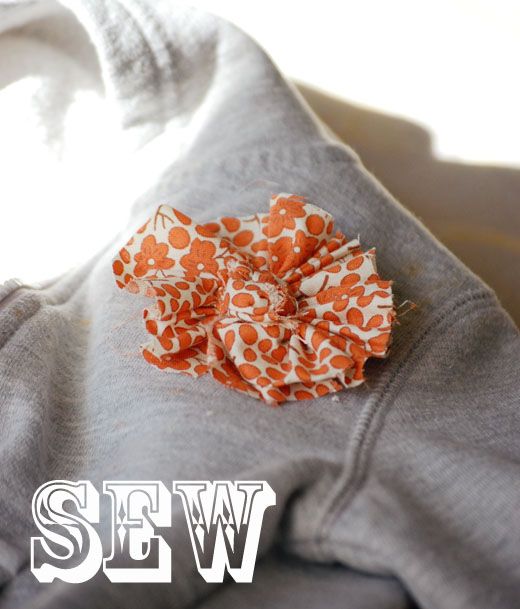 Now this next step is totally unnecessary, but due to my tendency to be a bit OCD i couldn't let it go. The sweater had a blue seam inside that just did not match the new look.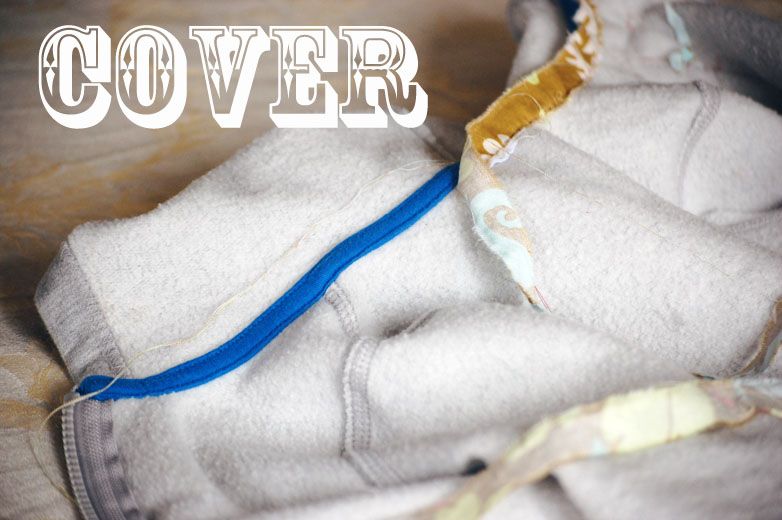 If i was smart i would of picked fabrics that accented this blue but i wasn't thinking. I took another strip of fabric and hand stitched it again with a simple in an out stitch, but making sure my stitches are very even steven this time. Creating a perfect lining that really only i can see, but at least i'll sleep at night.
Seriously can this girl get any cuter, and such a shame that i was going to put a plain "unisex" sweater on this little sunshine. Now she'll have some flowers to get through the cold months ahead. Wish us luck.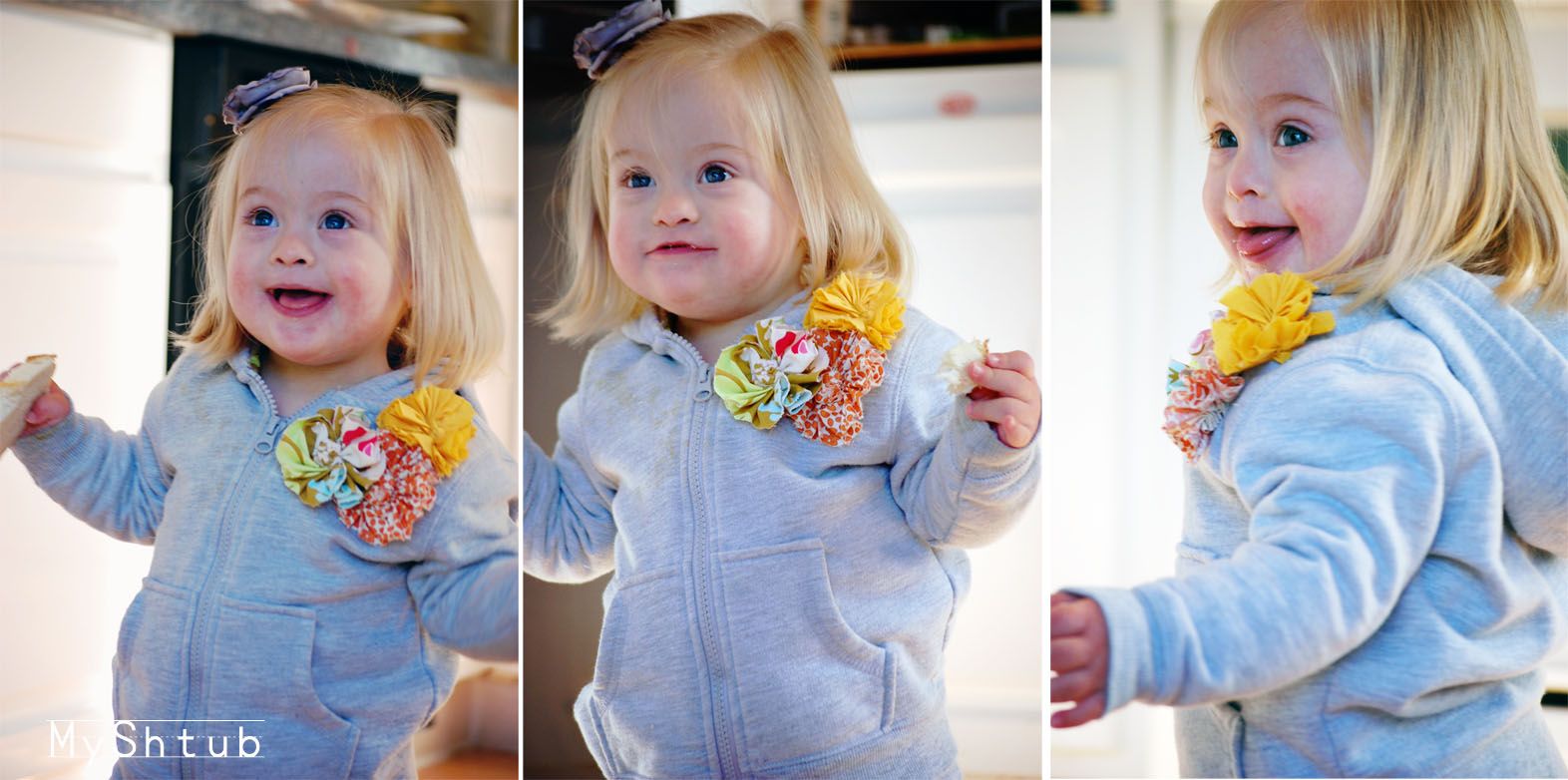 * Just a note your fabric will fray some in the wash because of the unfinished edges. I personally like this look but to prevent fraying you would need to stitch the edges with a fold over or finishing stitch.
--------------
Just another friendly reminder if your going to be in Miami come and say Hi, I'd love to meet you!