Meal time is a struggle in our home.Everyone likes different things. One wants it cut this way the other cut that way but with no sauce. I often feel like a short order cook." Ok you ( flipping my knife in the air) how do you like it, small pieces, well done, over easy, and what about you mushy or crispy, hold the dressing?". My oldest was my first picky of all picky eaters i think he ate three certain foods through his formative years. Luckily his teen hunger has taken over and his pickiness is trumped by the need to clear out all the food in the fridge and pantry in one seating, and still be the skinniest kid on the block.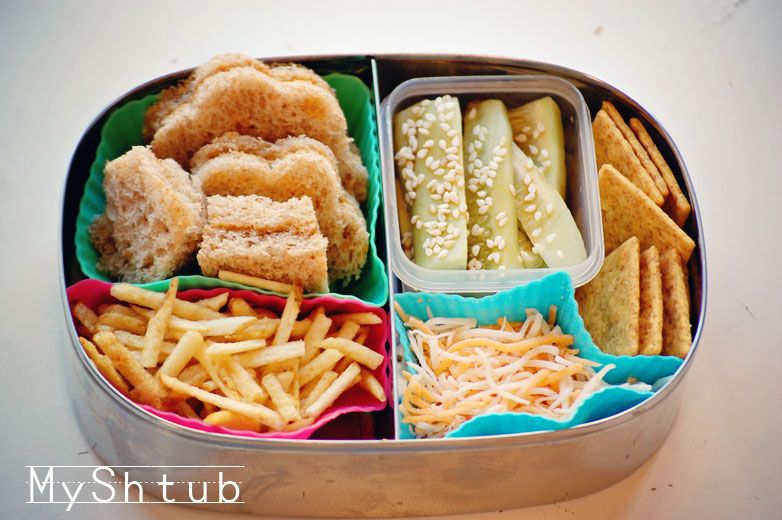 My Dovie is now the champion of food strikes. Words like gross, disgusting, and good ol yuck, were so common in his vocab that one of his teachers taught him to say, its not my taste. This is more polite , but it still breaks this Jewish mother's heart when every meal is joined with a sweet little voice saying "its not my taste". I needed to find a solution, honestly i just needed to get some food in this kids stomach. I started feeding him garbage, pure junk food, because at least he wasn't running on empty. This was not a solution and hard on my good parenting soul.
Then i had an idea....
There are a few foods Dovie will eat. For some reason he likes veggie sushi. He also likes peanut butter and honey sandwiches ( dont ever bring jelly around this kid). He likes apples as long as they are cut up, and he likes the kid basics: cheese, crackers, pizza,chips, and chocolate. I decided i was going to make his lunches with his healthy versions of his favorite foods in a small less overwhelming package.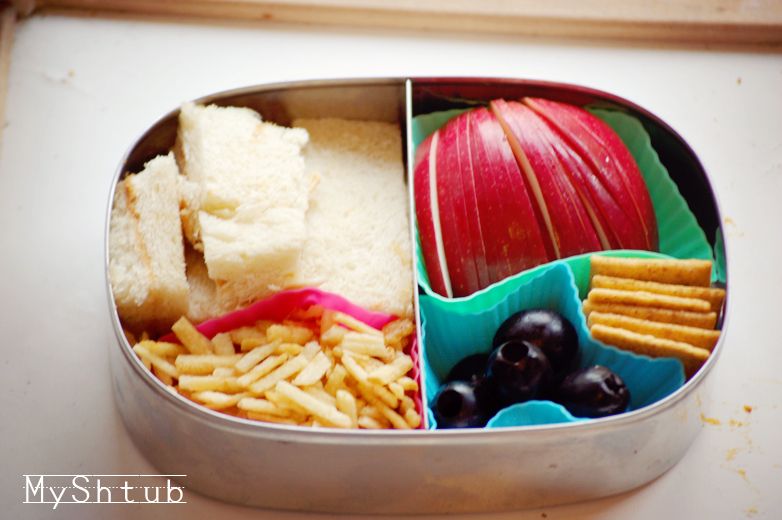 I decided to go Bento style, the Japanese way of packing meals, and it worked . He came home from school for the first time ever with an empty lunch box. He told me he loved his lunch and ate every bit of it up. I couldn't believe this worked and ever since i have been devoted to making him his little lunch packages.
What i use..
1.
LunchBots Pico Stainless Steel Lunch Container
2. Silicone cupcake liners, bought at TJMax, or
Wilton 415-9400 Easy Flex Silicone 3-Inch Reusable Baking Cups, 12 Count
3. A really sharp chopping knife. Like
Kuhn Rikon 4-Inch Nonstick Colori Paring Knife, Set of 3
I wouldnt even waste your time with another brand, seriously i love my knifes.
4. Small cookie cutter shapes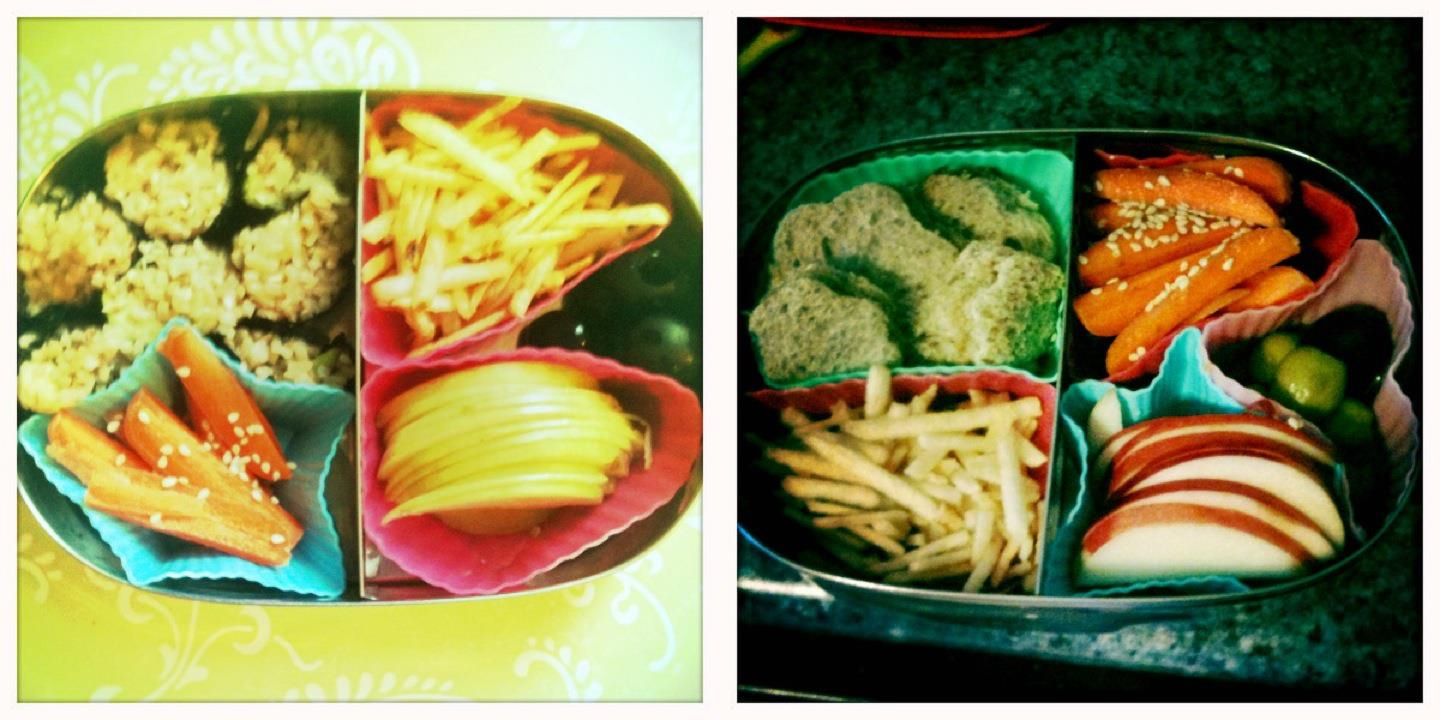 I know you are looking at these pics and saying there is no way i can do this. Trust me you can. I am not a fan of the kitchen i would eat out any day, but somethings are more important. I one day made the choice to feed my children in a healthier way. Sometimes to accomplish these things you have to think outside of the box, or step inside one. Who knew?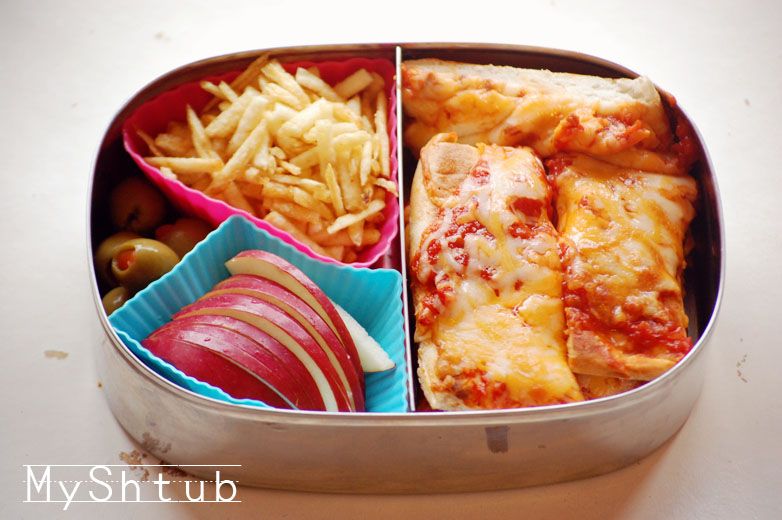 My Jewish heart now rests easy knowing my little guy has enough fuel to get him through the day.
* Edited... i am adding some more info here on how to pack this kind of lunch instead of emailing everyone back. I hope that is ok? The two most common questions i have gotten are "How do you keep from everything sliding around" and " Why is plastic not safe"?
1. The trick to keep from everything mixing is packing everything very tight and all the way to the top. I use the silicone liners to keep everything even snugger. I make sure everything is packed all the way to the lid. This help with the sliding. If you notice i put the cucumber salad in a tiny tuperware ( i am still trying to find a non-plastic version). I put its own lid on ( not pictured) before i put the boxes main lid. My son had complained a few times that the dressing leaked onto his other food, so i started using the tupperware to prevent leakage.I also put the box in a upright lunch box, but i assume there has been some moving in transport. When i first started doing this i would check when we got to school and as long as i packed it tight it was good.
2. Why no plastic? Plastic has toxins that can leak into food. You can read more about it
here
. We are not completely plastic free, but i try including using glass bottles for Rozie when she was a baby.