Have you ever had one of those weeks. You know where something so little and stupid just snowballs into something huge and the next thing you know that stupid little thing is now the Abominable Snowman. You cant sleep and you are wasting so much physical and mental energy on this drama.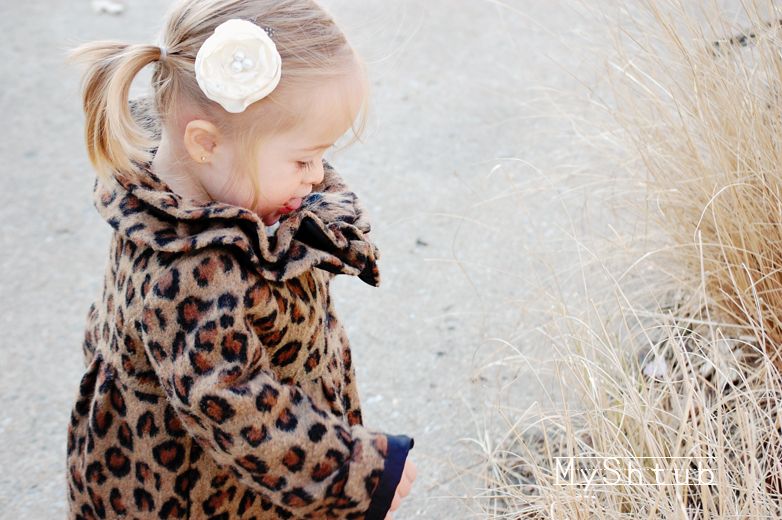 Ughhhhhhhh that was me last week, but here is the clincher. My body just physically can not handle stress. Stress causes my immune system to break down, and as you guys know i don't have a immune system to break down. So when i get stressed i not only mentally anguish over it but my body also becomes physically ill. That was me last week, sick and stressed. Lovely. I tried so hard to move past this ridiculous situation but no matter what i did i couldn't escape it.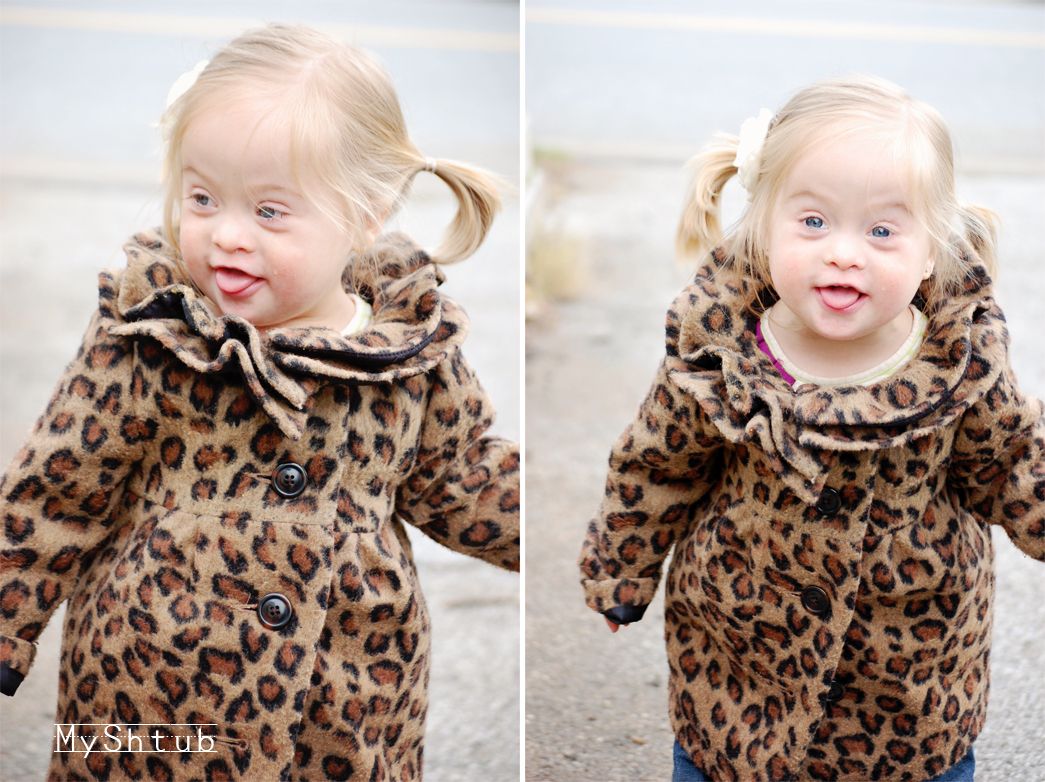 It was my personal plague. No matter how many times i said im done with this im moving on, there it was hiding around the corner all germy and plague like. So that is where i was last week. No blog post, no update just me and my drama. Sorry guys.
Now here i am a week later and im over it. This little bug that wouldn't leave me alone just suddenly vanished with the miracle of time. Thank Gd. Now if i could get my body physically back to where it was that would be even better.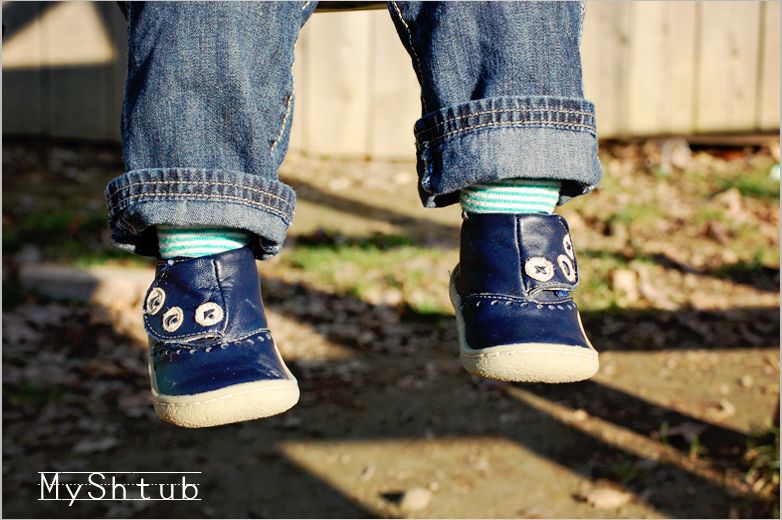 Chanukah has been all the uproar in my little shtub. We have the car Menorah up and we are ready. I decided to do something this year that i usually don't do. I chose to give my kids Chanukah gifts. I know it sounds crazy but usually they get a few tokens and some gelt, but this year i changed my mind. I am not against gift giving i just don't like that it can take away from the real miracle of Chanukah. I want my kids to jump for joy as we light the Menorah and eat yummy foods. I don't want my kids associating Chanukah with gifts only. So what changed this year? I don't know i just had this childhood memory of all the Chanukah gifts from my childhood all wrapped up on the ledge waiting to be opened. I remember painstakingly trying to decide which one to open each night. I also remember the life lesson of good things also come in small packages. One year i opened the tiniest gift last thinking it was nothing special, only to discover a small clock in the shape of Pac-Man, that was hands down the coolest present i got.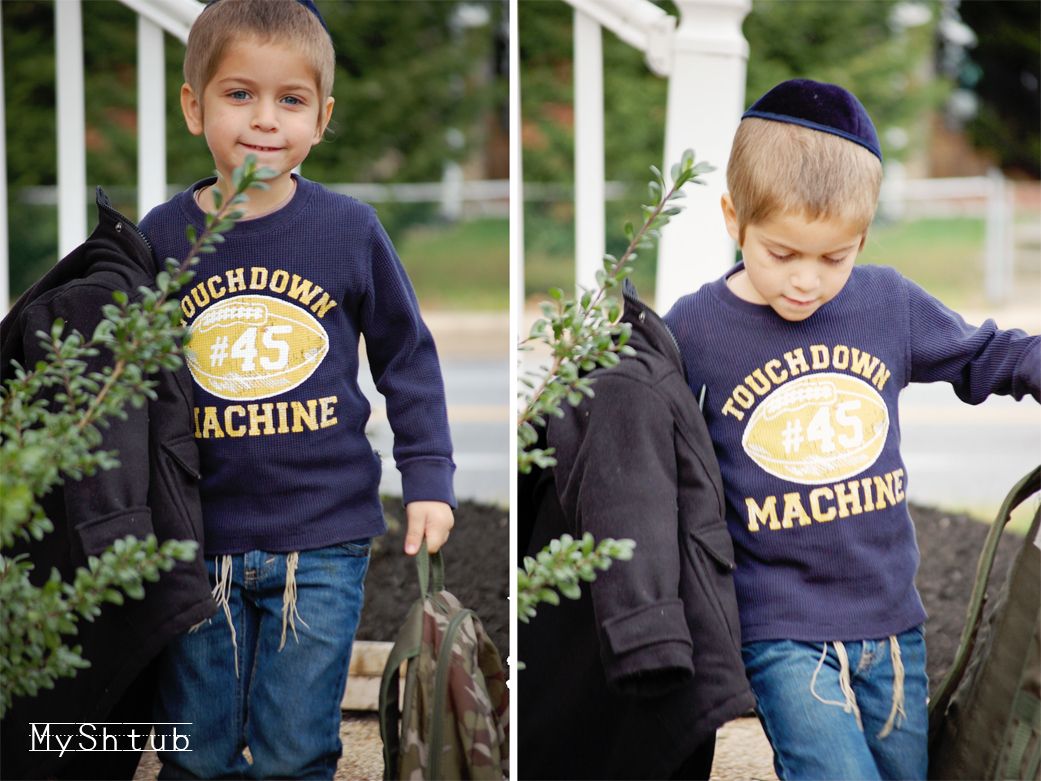 I guess i also wanted these memories for my children, so this year we are trying it out, who knows what i'll do next year. What i do know is that Dovie claimed the tiny $2 Lego set i got him was "EXACTLY" what he wanted, and Rozie insisted on sleeping with the new doll she got that came with the tiny brush. Now those are memories im wrapping up.
On a side note i made the cutest little thank you gift for Rozie's therapist and i had to share. A little dreidel set in a jar. Cute as a button! I got the idea from
here
check it out.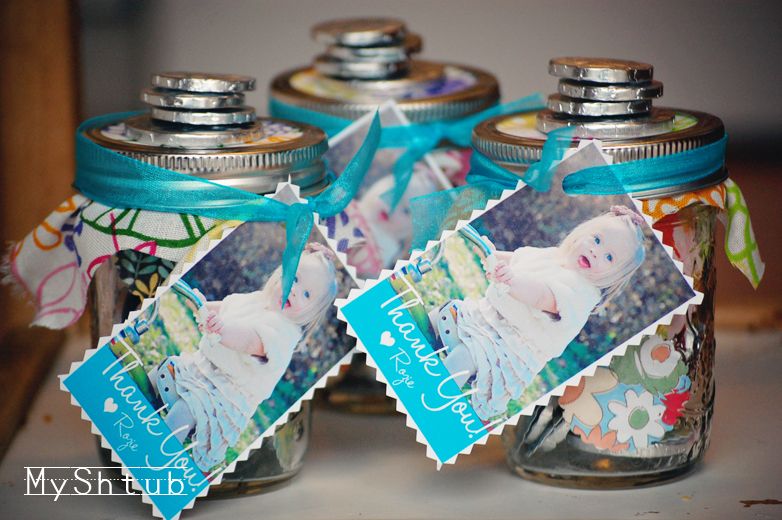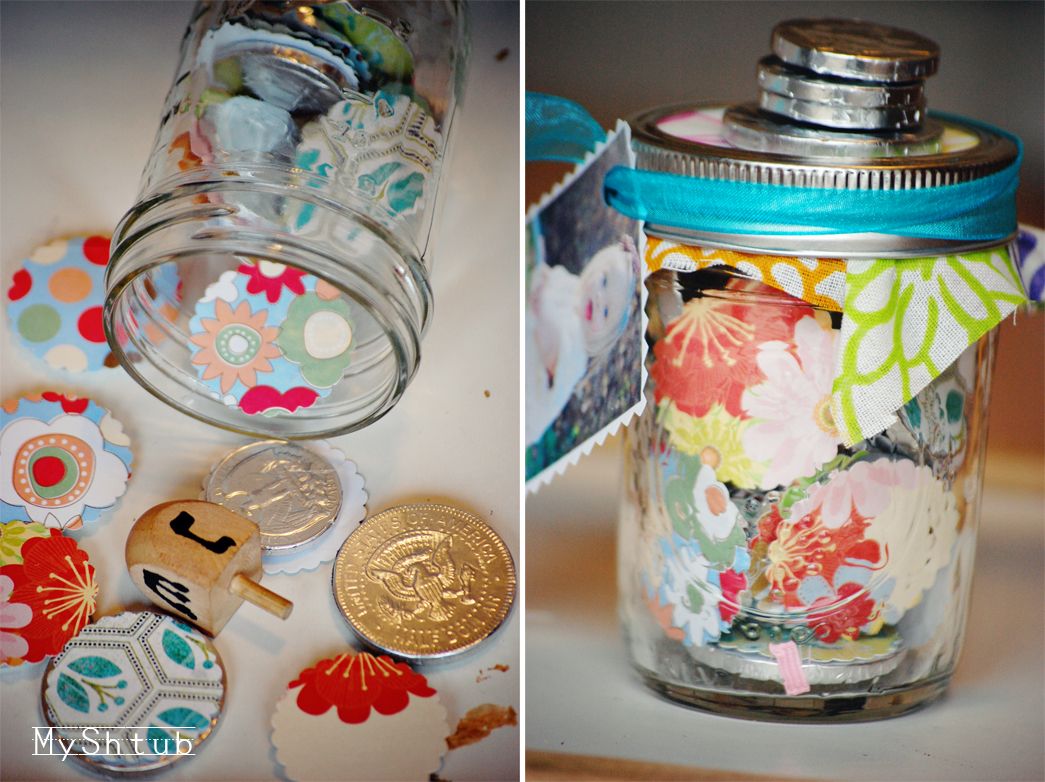 Hope everyone will have a happy and HEALTHY Chanukah!
Mazel Tov to Naomi on winning the
Mit Glick
giveaway!