So i had this plan i was going to go to NY and see the sites take a million pics and post them all here. I was going to write about how the light of Chanukah shines through no matter where you are.
I was going to show off pictures of Rozie with her favorite guy, Uncle Moishy. I was going to snap away as my little ones played the huge piano in Fao Schwarz. I was going to record Rozie's face as she walked into the American Girl doll store for the first time. Well none of this happened. Rozie got a fever as soon as we touched NY soil. We also discovered she has a horrific fear of her favorite child singer, and huddled in fear from good ol Uncle Moishy. We never made it to Fao Schwarz, or the American Girl Doll store because this mommy forgot that it was x-mas on Sunday and all our favorite spots would be closed, but have no fear folks Starbucks was open. Needless to say things didn't turn out the way i planned, and we left early to bring a sick baby home to the comfort of her own bed and her own doctor that knows my little girl like the back of his medically blessed hand. I did have one awesome highlight to the trip i got to meet my favorite singer and online friend in real life. Can you guess who it is? Here is a
hint
......
Now im wishing NY was a bit closer. Great meeting you Chanale till next time....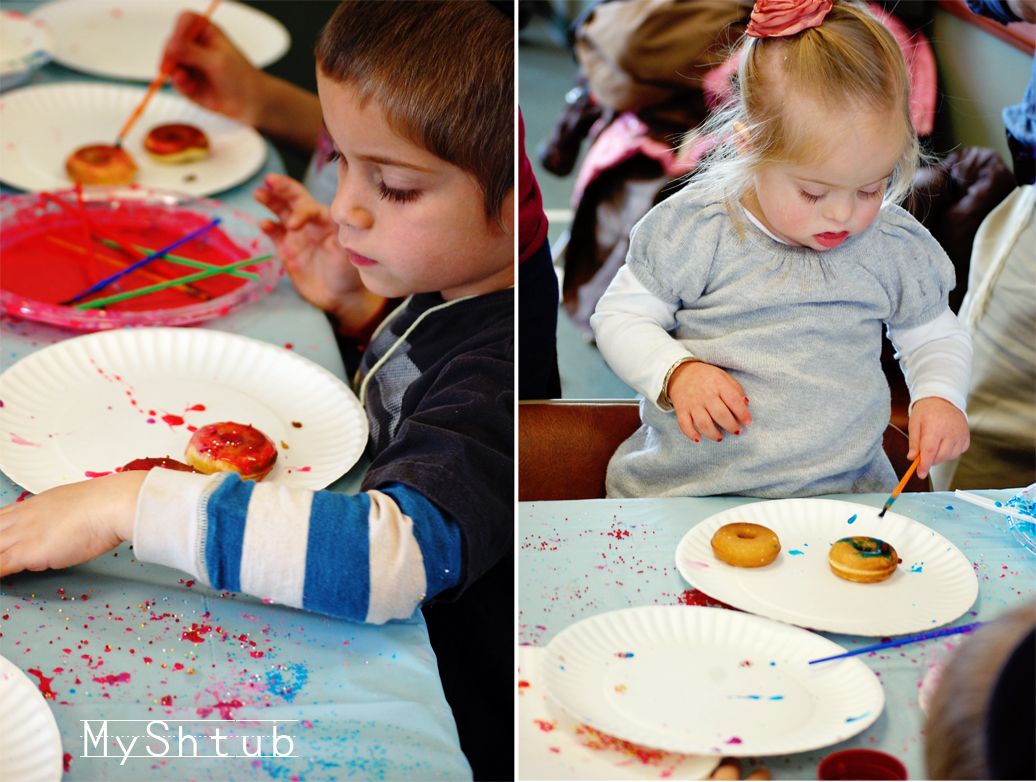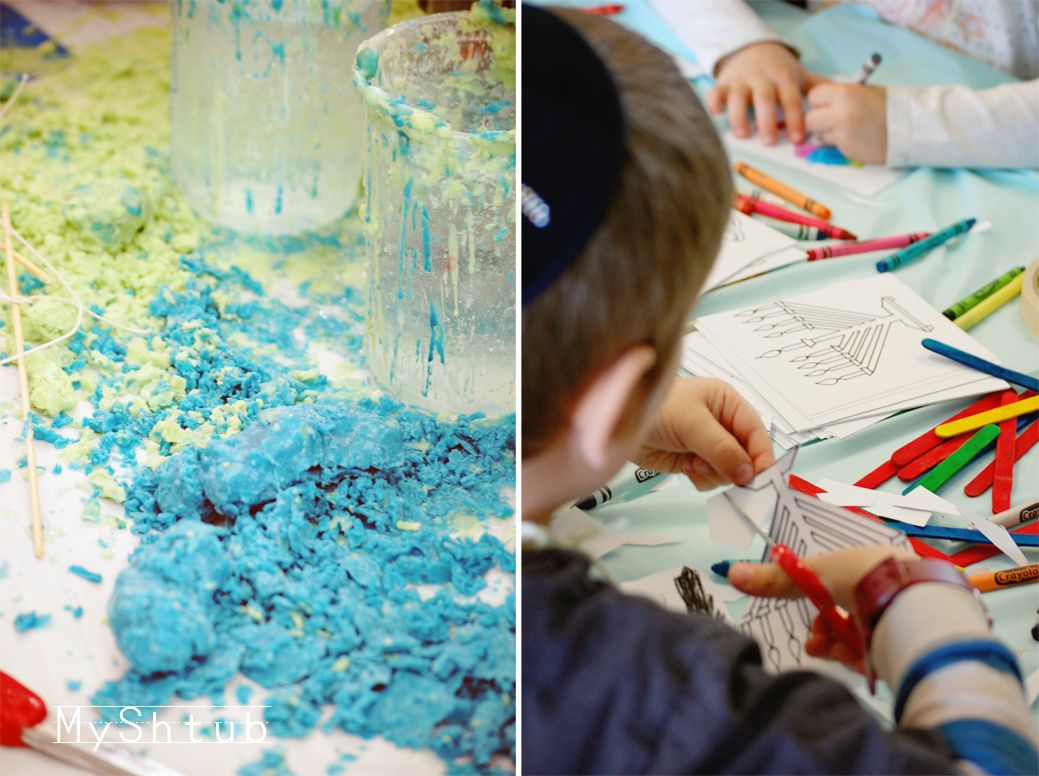 This Chanukah was a learning experience for me. Remember
here
I told you guys i was trying out the gift a night thing for my kids for Chanukah this year, and i have to say it was a huge mistake. I had this plan that my kids would get this cuddly warm feeling about the gifts, and we would all light Menorah together open a gift and bask in the glow of the days of light.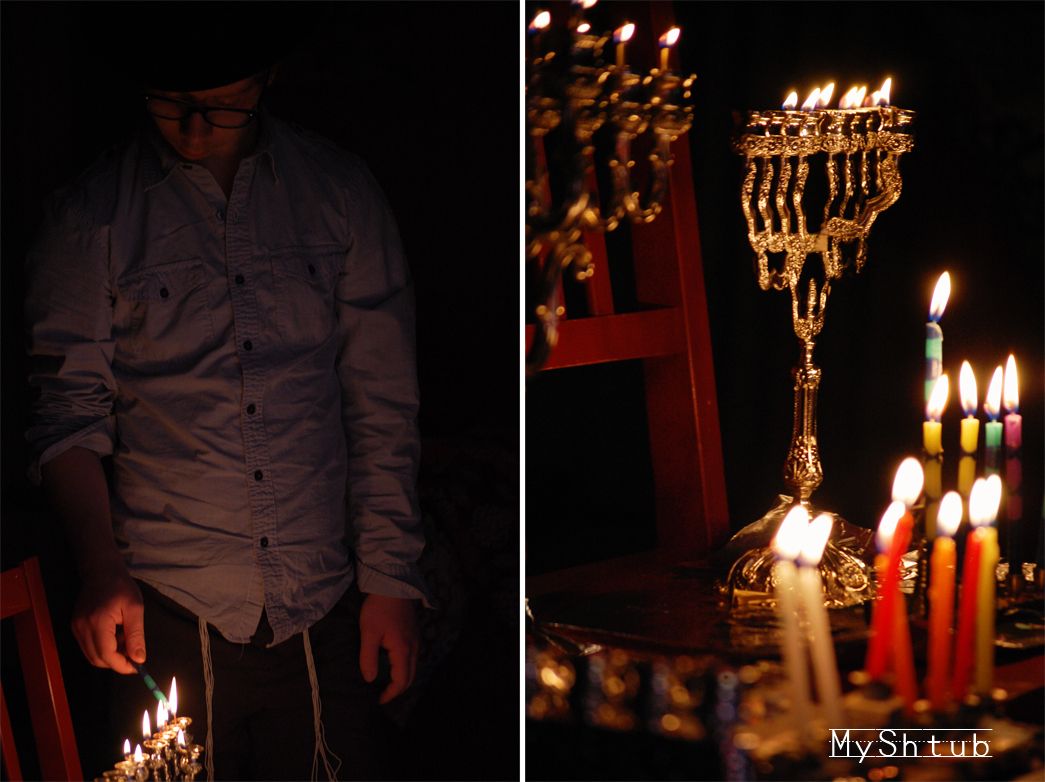 Instead my kids only wanted to light the Menorah so we could get to the present part. They even started getting a little chutzpah towards the end about what they got, and asked for things to be returned when they didn't like them. The presents became somewhat of a obsession and i was biting the inside of my cheek not to lose it with them. The last straw for me was when my middle one got some gelt ( money) and he wanted to go right away to buy more toys with the money. I kept telling him to be patient and we would go later but he wouldn't let it go and asking me on an hourly basis when we could go. Im telling you i turned around to see my sweet boy sitting in a pile of new toys whining to go to the store to buy more. Ok that really didn't happen but it felt like it did,and i wasn't recognizing who my kids had become.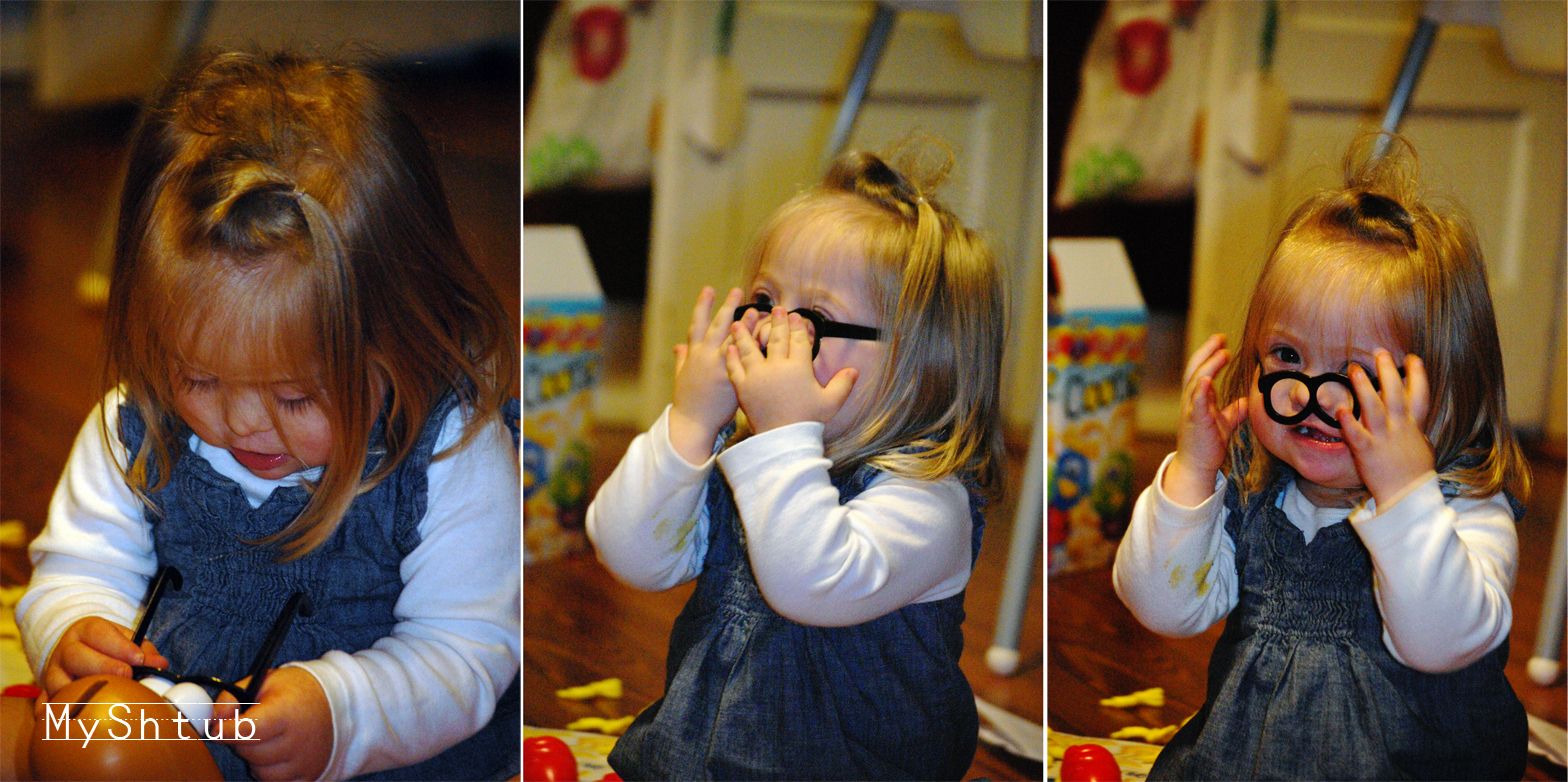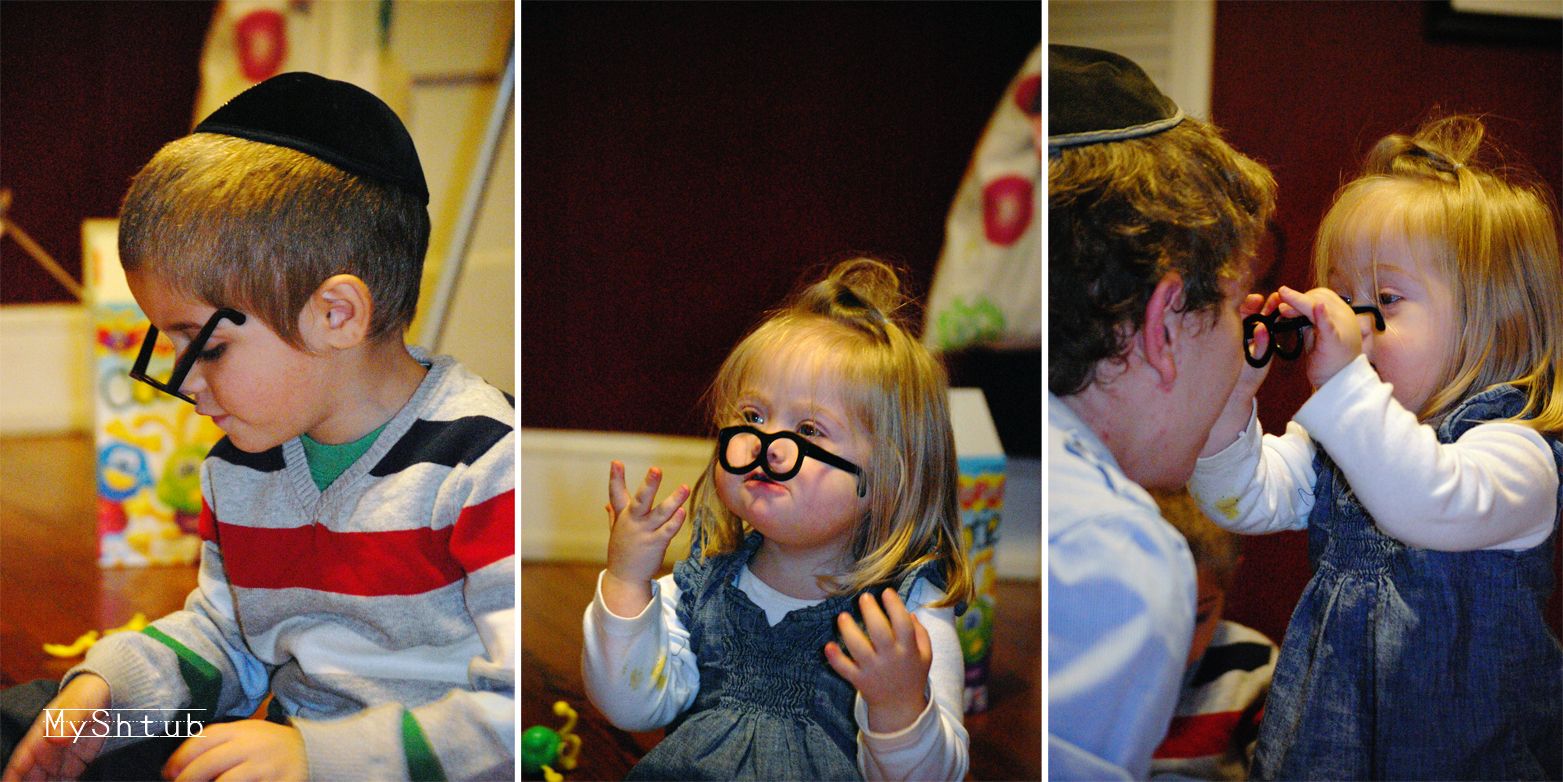 Next year we are not doing the scheduled present thing. Not sure what i will do but this year will not be replayed. Its amazing how quickly a little over consumption can change a person. The strange thing was i didn't go overboard. Its not like i bought them a PlayStation and new bikes.
It was little trinkets like a harmonica and a little doll bed the size of a small shoe box. It didn't matter they liked the idea and they wanted and wanted more. The last night i was so fed up that i gave Dovie a candy Lolly he always asks for in the market and a tiny tea set for Rozie i bought in the Rite Aid dollar section. Dovie looked at me and said this is it , and i looked back and said ya if you don't want it im sure Rozie would. Not one of my prouder parenting moments, but i was fed up. Rozie happened to love her tea set that had tea cups big enough to sit on the tip of my finger.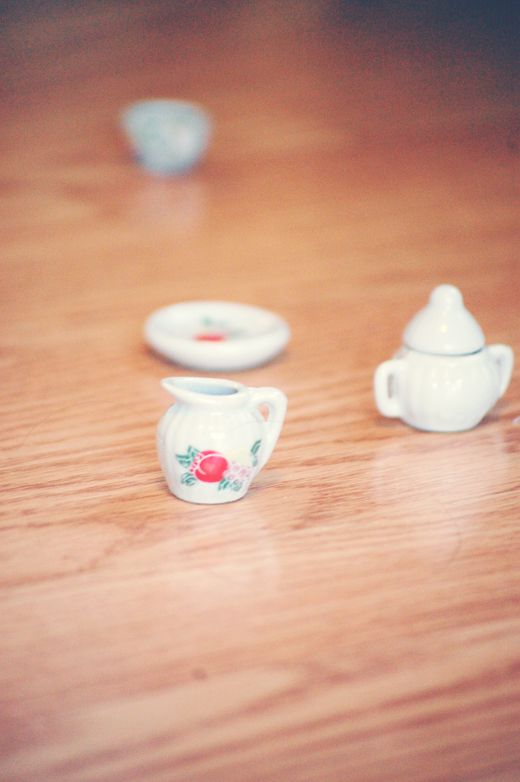 I had one just like it as a child and i cherished it. I really think i could of split the set up and given her a piece of the set each night and she would of been happy. Oh next year, next year. So between NY fevers, Uncle Moishy fear, over gifted kids, and a not so happy mommy this has been a Chanukah to remember. With all that said i was sad to see it go. I am sad to put the Menorahs away and take the Menorah off the car.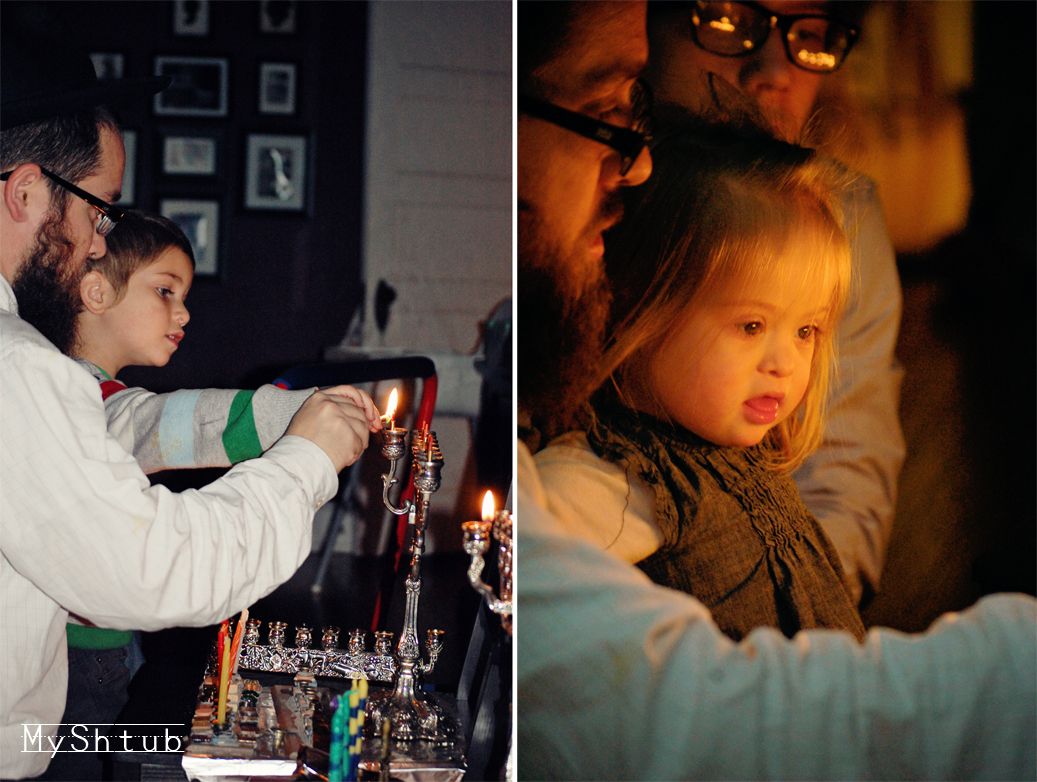 Chanukah is like that a golden path that even if the steps of the way are a little hard to walk on, and you slip on the shiny substance, it is still easy to see what is ahead. This is Chanukah, a light and it glows no matter what else is in its path. I hope each and every one of you found your Chanukah path and filled your hearts with the glow.Till next year my friends!