One day i looked in the mirror, actually i looked at a picture and it just didn't look like me. I looked different, and i looked well....old. I know i know i don't look old, but something about my face is changing. I cant actually pin point it. I can't say oh i have more wrinkles here or deeper lines there. I just look different. I am lucky to come from a family that ages later then most, but later aging is still inevitable aging.

(mind you these pics are highly edited)
I have never looked my age and i always attributed that to part genes and part personality, but my personalty isn't getting me out of this change. I wish i could figure out what it is because im sure there is a cream for it, but im not sure what cream to buy. They don't make a cream for ladies pushing forty who just look different. I don't know, i blame part of this sudden change on the chemo and the rest on my age. Sooner or later im going to look completely different and i will barely recognize myself. It happens to all of us and no cream or serum is invented yet to bring back your disappearing self. No matter what you inject, nip and tuck you cant go back to this
Now i could dye my hair like this again, but the skin will never again look like that.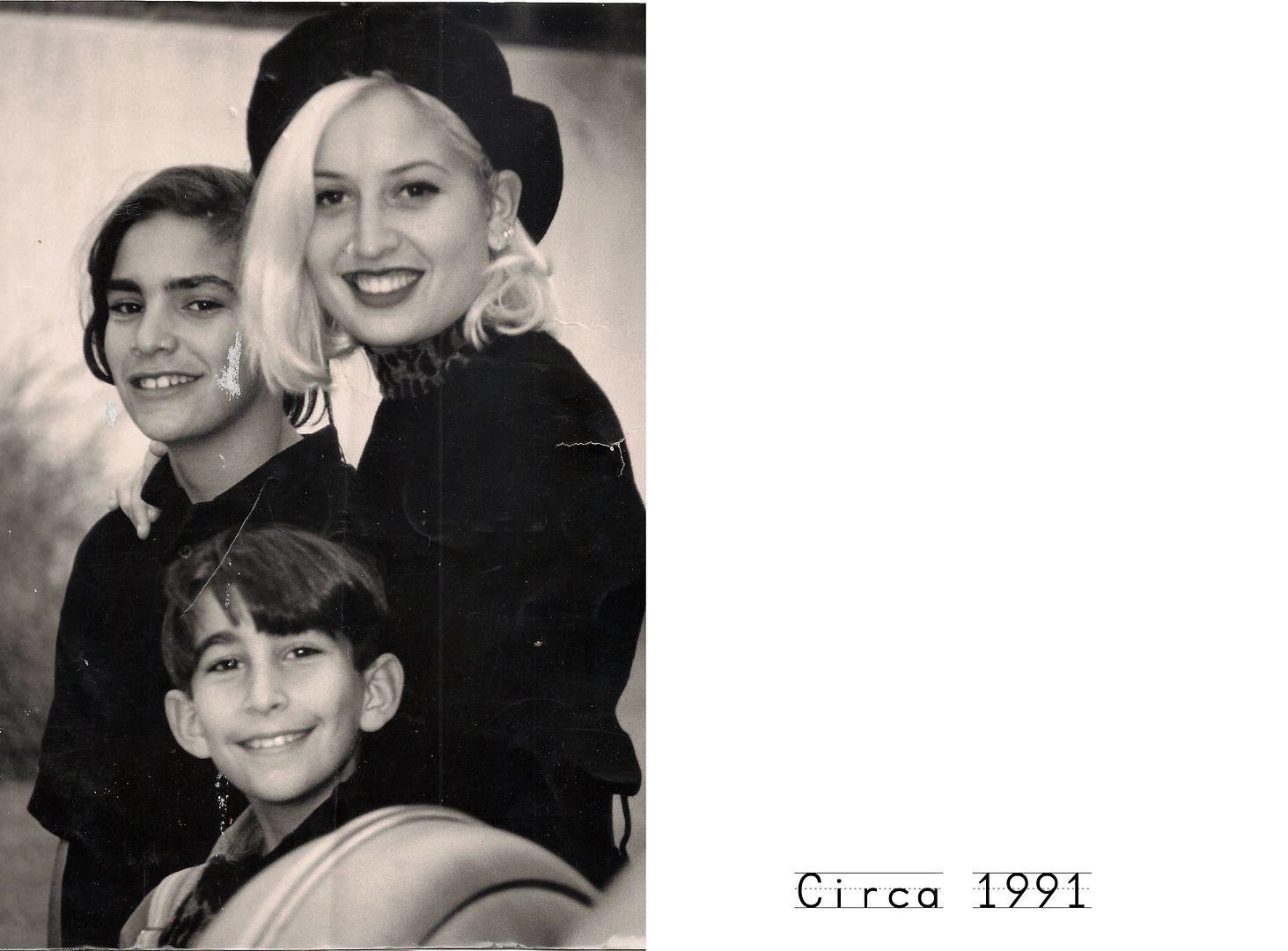 This is a new stage in my life a new form of acceptance. I need to accept that my face has damage from chemo the poison shows through my skin. I also need to accept that i am no longer that twenty year old girl with the curly headed blond baby under my arm, that baby is almost 17. I am working on it, but acceptance of oneself to me is the hardest mountain to climb. Don't you think?
-------------------------------------
I want to let everyone know so you don't worry. I am going on a jet plane this time for real. I am taking a well needed vacation to visit with family in California. I will be gone over two weeks and cant guarantee a blog post in between. My parents version of computer software, is a cozy soft outfit to wear while trying to figure out that darn internet. Honestly i don't know if I'll even have time between ocean hoping and Disney trips with the kids, but ill check in here an there on the Facebook page.
Make sure you like
MyShtub
on Facebook because if you cant find me here im always
there
.