So recently i had some images of Rozie stolen from me. Someone copy and pasted her picture onto a social networking site, creating a "Rozie" community. They took one of her pictures cropped out the watermark and created their own watermark. Needless to say i panicked. I found out about it a few minutes before Shabbos and screamed to my husband to help me to get that picture of that site NOW!!! He did.
It ruined my entire Shabbos and i couldn't stop thinking about what horrible things these people were doing with my sweet Rozie's picture. The site was not in English and i couldn't understand why they wanted her picture and a few of her friends' pictures who are also little blond girls with Down syndrome. In the end it wasn't so bad they were using the pics for educational reasons, and i was told in these countries copy-write laws are not as strict as ours.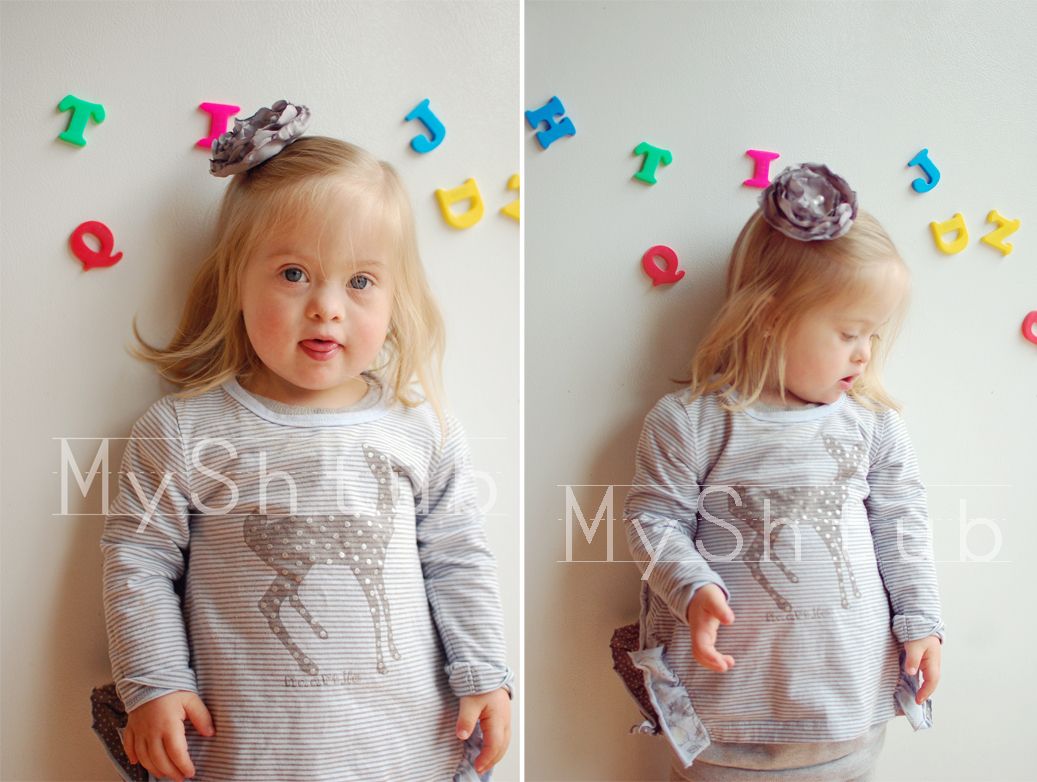 It was strange that i was so shocked. I kind of knew it would happen someday, i guess i just hoped it wouldn't. I made the choice to put my kids pictures up on the World Wide Web, a hard choice to make. I thought about shutting the blog down i thought about from now on only posting pictures of my kids feet, you know i love those, but in the end i decided to keep doing what i have already been doing. Yes I'm still at risk but i just couldn't stop posting and sharing with all of you. The good i feel like I'm doing here in my little shtub out ways all the risks, i think and hope. When i introduced Rozie and my three kids to all of you, it was the first time for some of you that you saw Down syndrome in a different way, in a beautiful way.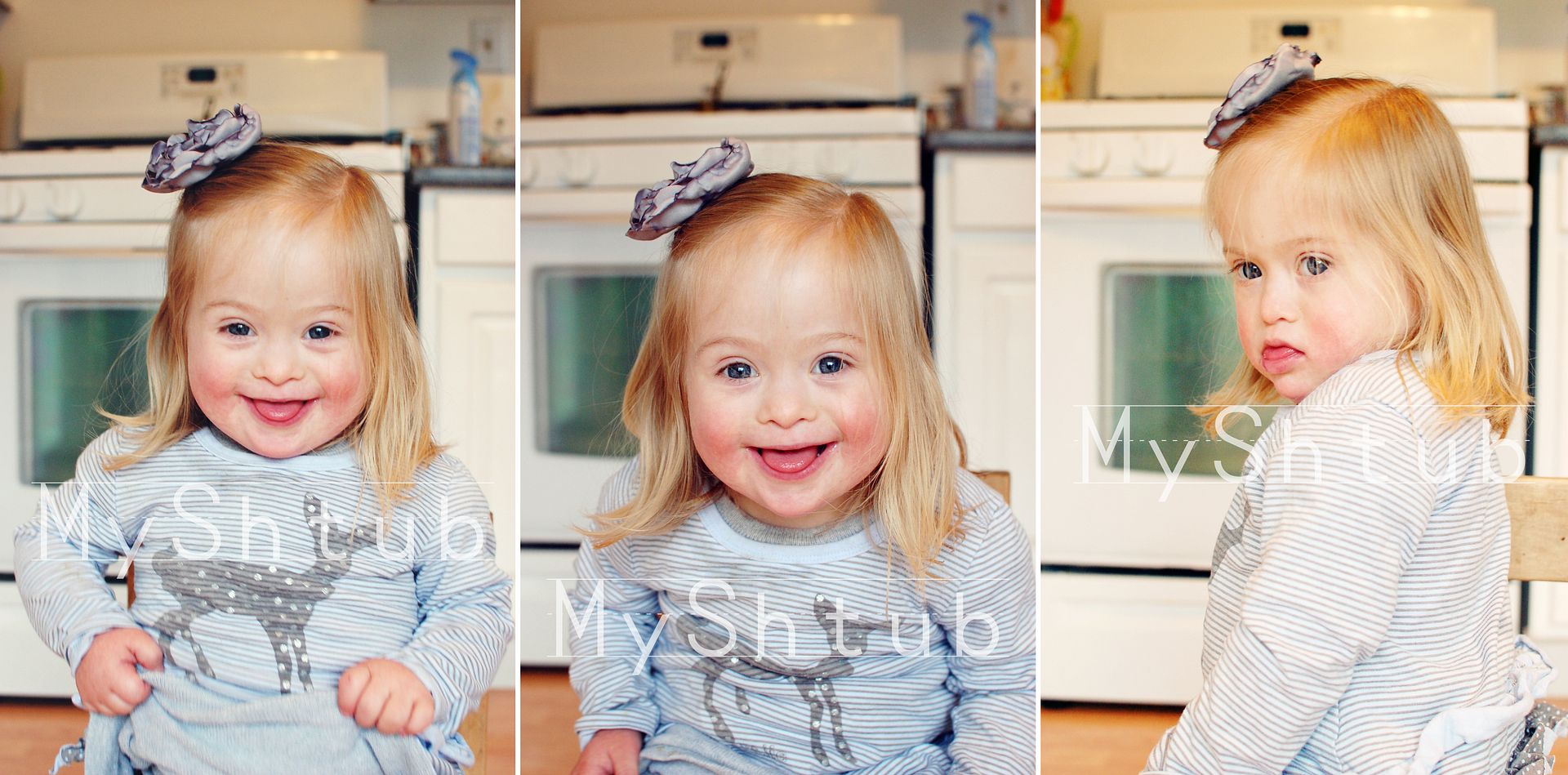 ( dont you love the Ms.Thang personality
)
That to me is worth the world, but is it worth her picture being used in a way that would make any parent panic? I don't know im at such a crossroads. This blog just wouldn't be the same without their shinning faces.
What do you guys think?
For now Ive decided to take some steps to ensure my photos are a bit safer. Nothing is perfect and anyone can steal any pic they want no matter what you do, but people want the easy way so im making it harder hoping to deter.
Im using a much more invasive watermark as you can see, closer to my kids faces making it harder to crop out. I also plan to hire a designer to make me a better more complicated watermark. So watch for the changes. My husband is doing some behind the scenes stuff to boost my security also, again nothing is 100% but hopefully better then what i had.
If you guys have any suggestions, or tips i would love to hear them.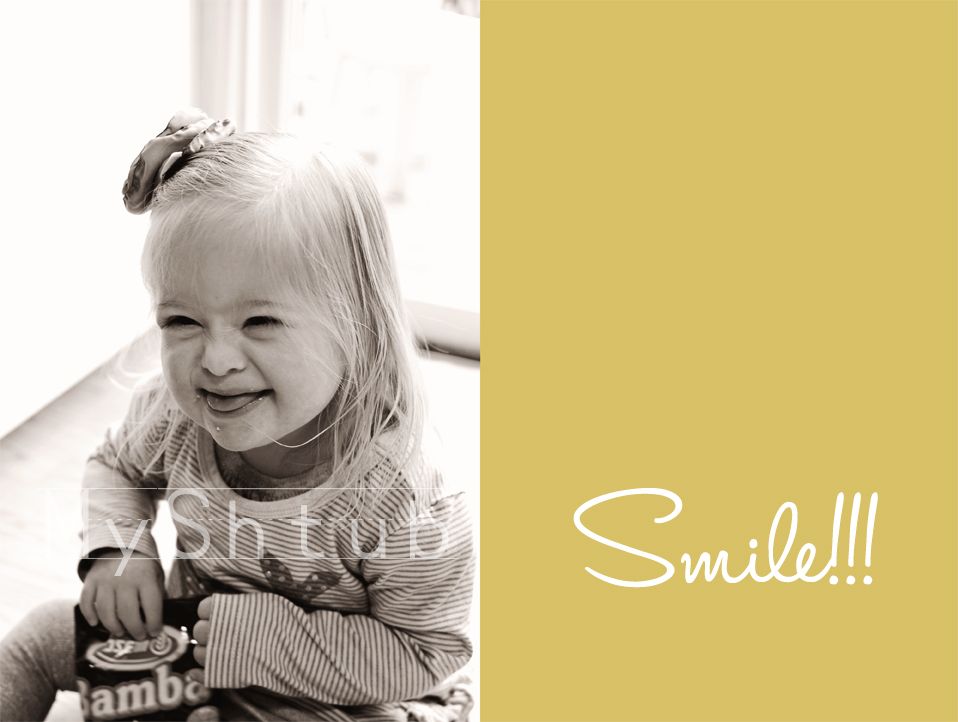 ( this is what Rozie looks like when you tell her to smile, lol)