So I have a little story to tell and I will try to make it short. I moved here to Baltimore about 7 years ago. We had just left Brookline, MA where my husband finished graduate school and i was pregnant with my Dovie. In Brookline I worked in The New England Hebrew Academy Lubavitch Yeshiva, but had no plans to teach in Baltimore. I was pregnant after trying for many many years and I just wanted to relax, put up my feet, enjoy my husband's new employment, and my new job as a SAHM. Little did I know that in a few short months, I would not only be working again but helping to build a school literally from the ground up.
When i was approached by a friend, Chanie Feldman, and asked if I wanted to help her create a Lubavitch Cheder, I laughed and said, "no way." About 15 phone calls later and a lot of pushing I finally gave in, and said "ok." While my husband and some Shul members spent many long nights converting our basement from storage into a classroom, my friend Chanie and I started planning to open a school. To make this long story short that has many twists turns and hurdles, that year we successfully opened a running school with 13 students. By the second year we already grew out of my basement, and under the direction of Rabbi Lisbon, our Shul bought a home to use as our new building. Again, with many hurdles including construction challenges and licensing drama, we grew into a full fledged school with a lot more than 13 students.
Around this time i became pregnant with my little Rozie. Check out this picture
here
. That is Rozie on the far right hanging out in my belly. I planned to have her and come back to the school part time. I had no clue about her diagnosis, so this seemed logical. When Rozie was born after a lot of hard decision making I decided to step away from the school to give all of my time and attention to her.
The Cheder has now been open for 6 years and has far outgrown my basement, the little renovated school house, and is now in a fully functional school building with the ability to house hundreds of students.
My Dovie has been going to Cheder since he turned three and has loved every day of his chinuch (education). The environment is warm and friendly. The teaching is progressive and out of the box. Each child is treated like an individual and encouraged to grow in their own special ways. This has a lot to do with my friend Chanie, her amazing love for children, and the dream her and I both had for a "new" kind of teaching.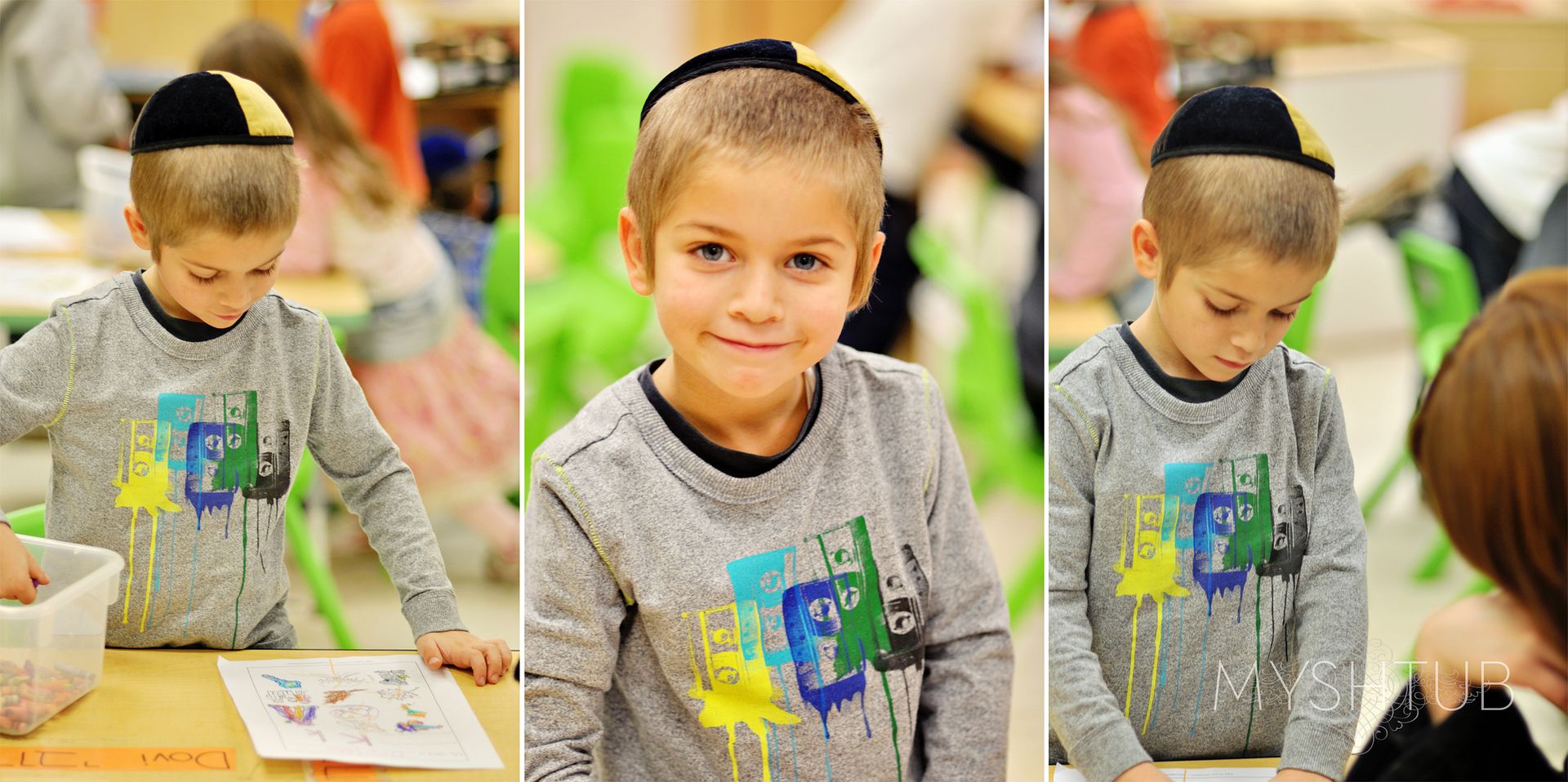 It's funny that when it was time for Rozie to start school, I was worried. I was worried if the Cheder would accept her. It was silly of me and of course they have met all my expectations. Rozie is treated as an equal with her peers, and all accommodations she needs were taken care of with a smile on their face. I wrote about that experience
here.
Please take time to read it if you haven't already. Rozie looks forward to school everyday and can tell me all the names of the kids in her class.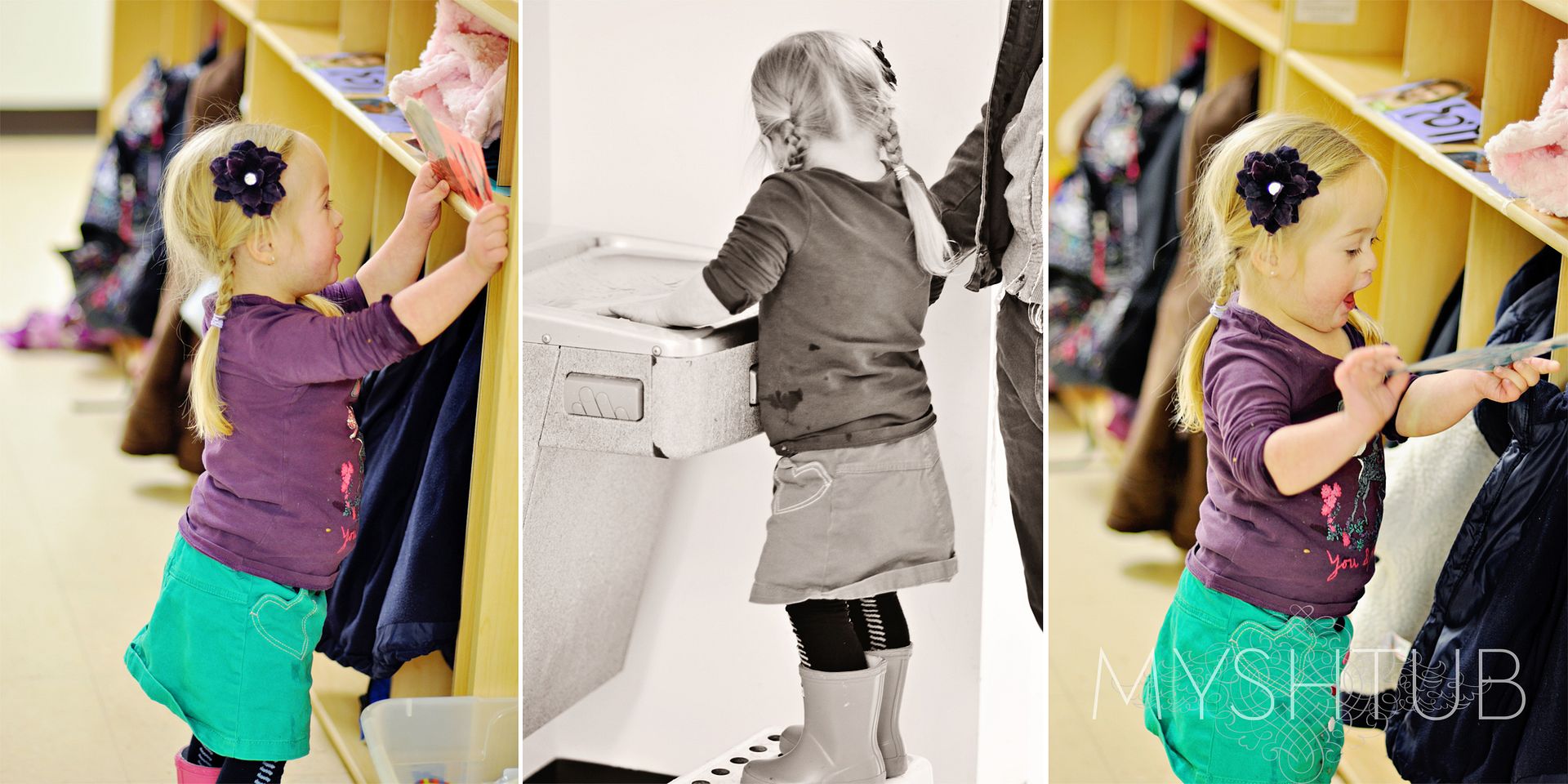 (
She is showing me everyone's cubby here)
She is treated with respect and praised for her strengths. I never once had to hear that the school was making an "exception" for her, or we would do this on a trial basis. It was always assumed that she would go to Cheder, and like every other kid in her school she would treated as an individual. They help her excel and give her a warm inviting environment to do it in.
Can you tell i love this school?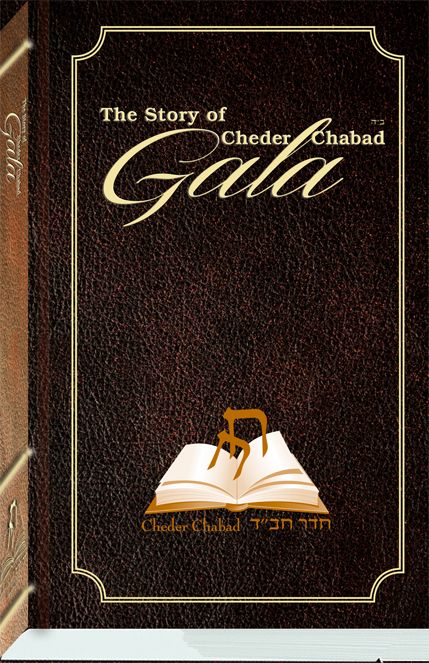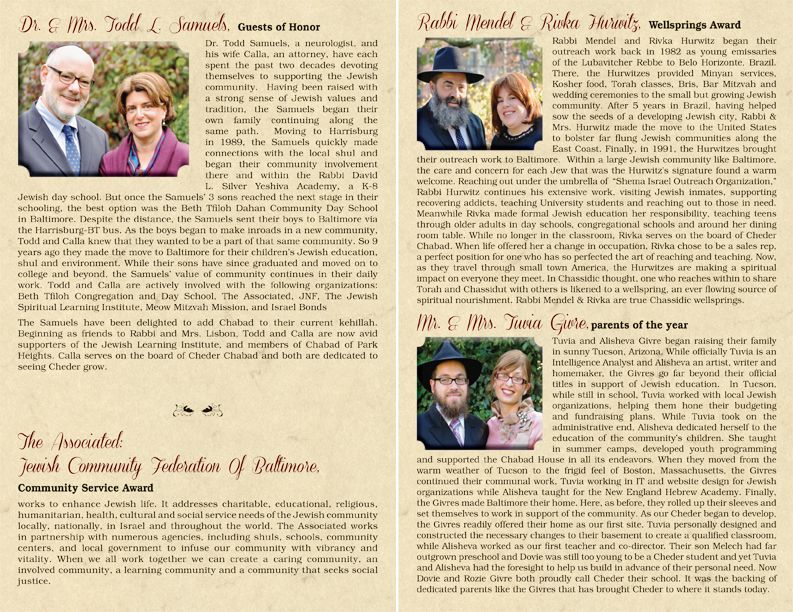 Well, now it's time I ask for something from all of you. The little school I know and love is honoring my husband and I at their banquet. Completely unnecessary and actually a bit strange feeling for us, but we decided to take this honor and try to help our beloved school even more.
This is a link to an online form to donate to
"Our Cheder"
. For any local readers i would love for you to come to the dinner and there is a place to sign up for that too! It is easy to donate and it can be any amount because every bit helps.
$6 : Could help buy specialized writing and cutting tools for Rozie
$18: Can help buy laminating packets, to laminate all the visual clue signs they have made her
$36 : Can buy a taller step stool so she can reach the sink and drinking fountains

$54: ( the cost of an add in the journal): Could help purchase specialized ride on toys
.
I could go on and on here, but i think you get the idea. I hope all of you will take the time to donate to our school it will be greatly appreciated.
Let me know you pledged in either by commenting here, Emailing me, or by commenting in the pledge form "MyShtub". I want to keep you guys posted with how much we have raised!