Today I went to my local Old Navy and started to cry. I tried to hide my tears, but in the end I had to give up and put my items down and leave. I went to my car and cried some more. My emotions were so all over the place, from sadness, to anger, to frustration. To make the situation worse, I allowed it to build up over the past few years so inevitably this day was coming like a shaken bottle of soda. When my husband came home I told him what happened and the tears began to sting again. I knew I shouldn't have let this go for so long, but I have year after year. So here is my story...
I like to shop at an Old Navy that is a little far from me but near my favorite market. I usually make a few hours of my grocery shopping, couponing, and Old Navy deal searching. I have made some awesome scores at that store like two dollar PJ's and ninety nine cent mittens.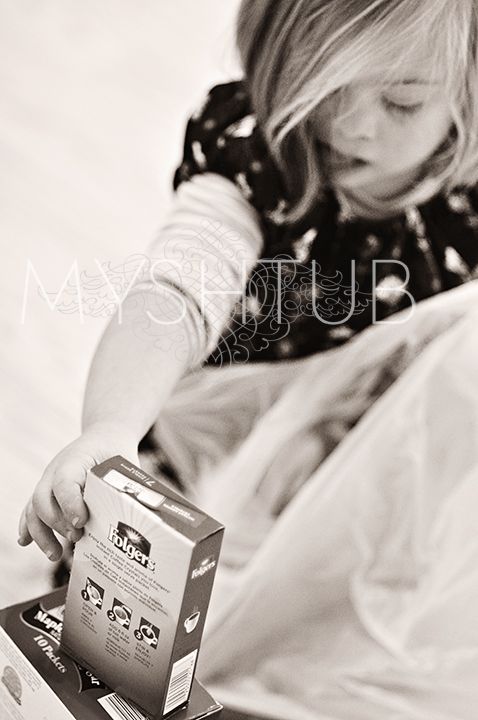 Anyway, I noticed that this certain Old Navy also employes people who are differently abled. The first time I saw this I was beyond excited. Seriously, ninety nine cent mittens and awesome employees! My heart felt good and I was happy to see that Old Navy was so progressive. I walked by a young man with Down syndrome who was straightening a rack, as soon as he saw Rozie, who was a baby then, he quickly greeted her. "Hi sweet baby, aren't you so cute." I was about to thank him when he was quickly ushered away from me. I heard his manger warn him, "John ( not his real name), our job is to straighten the racks." I thought this was weird so I decided to ask John a question about an item, and again before he could answer me he was scolded. This is when I realized what was going on. John was not an Old Navy employee he was part of an organization that obviously had some sort of agreement with Old Navy to allow such individuals to fold clothes and straighten racks. Ok, I get that and honestly I am very much in support of such programs. There is nothing more empowering than the ability to feel independent and support yourself. I also thought it was awesome that Old Navy, my favorite bargain spot, was part of this idea. Little did I know how wrong I was.
Over the last few years I have seen this organization at the store many times and in full disclosure I am obsessed. Something does not sit right with me from the first time I spoke to John, and I am determined to find out what it is that is fueling my obsession. I walk around the store pretending to shop. I follow these certain individuals and the person in charge of them, and I listen. I listen, and I listen, and today I was so done listening and I began to cry. What I have realized with all my listening is these young men and women are treated like crap, and humiliated over and over again. I wish there was a nicer way to put it, but there isn't. They are spoken to and treated like individuals that do not have value, who do not have feeling, who do not have opinions. Honestly, I don't think this organization actually cares if they do.
Today I went back to this store and I was determined to get a name, and I was ready to take this situation on, but again I was paralyzed and I couldn't do it. For some reason this situation deflates me. I watched John again today. He was straightening the racks and looked pretty darn bored. I bet he was. I used to be a rack straightener myself in the many years I gave to retail work. It's not fun and pretty darn tedious . But John was determined and when a customer walked by he greeted them. "Hi how are you?" and John was scolded. A customer walked by holding a baby and John left his post and said " Hi your baby is so cute!" The customer thanked him with a smile, and John was again scolded. John went back to his racks and began to dance to the music, he was scolded, he tried to wave at customers discreetly, and you guessed it he was scolded. Here is where I lost it. John noticed that a baby dropped his sippy cup. He picked it up and began to walk to the fitting rooms where the mother and child were. His superior saw this and lost it with him. She reminded him that he was not to touch A THING that did not belong to him! At this point an actual Old Navy employee stepped in and tried to tell his supervisor that she told John to take it to the fitting rooms. His supervisor was not hearing it and grabbed the cup out of his hand. She walked to the fitting rooms herself (I followed her) she handed it to the mother and in a sing song voice said I found this your baby must of dropped it. She then went back to John and informed him that she had a better task for him and he needed to stand by her and fold the denim wall. I started to cry. I dropped my merchandise and ran out.
Right now I'm beating myself up, why didn't I stand up for John. Why didn't I give that woman a piece of my mind. Why didn't I tell her that John was obviously not a folder/ rack straighter. Let him greet all the customers who come in, compliment their babies, tell us where the good sales are. Why didn't I tell her that John matters that he has feelings and opinions. Why didn't I say he is a human being that deserves to be valued. Why didn't I tell her that cognitive ability is not what makes someone a good person. Why didn't I tell her that if she ever treated my child like she treated John that I would sing song her ass out of there. Instead I cried.
This is a hard dish to swallow. On one hand, we have made great progress in the special needs community, but on the other hand we have gotten nowhere. Giving individuals jobs and work skills is incredibly valuable, treating them like garbage in the process is dehumanizing.
Luckily I have more shopping to do next week and I feel a little more armed. Next week I'm going to find out who this organization is and I'm going to change it. I don't know how, but I will. Next week I'm going to stand up for John. I will be his voice when he can't find his. I will show him that someone values him. Next week I will not cry, OK maybe I will.
Next week is going to be John's week, because I'm coming friend.
* I want to make an edit to this post to clarify....
I want everyone here to know that I do not blame Old Navy for this situation, they really are just the victims in an attempt to do the right thing. I actually am willing to bet the organization is a good one, my issue is with this specific group and their supervisor. I also want to make clear that I am not basing this on an one time experience, but of a few years of obsessive observation. I had hoped that over the years the organization would prove me wrong, and what I had witnessed was just a bad day or an isolated incidence. Instead I can give countless examples, and not just John. I have a bucket full of negative after negative interaction.
Lastly I also want to clarify that there is no shame in rack straightening and folding. I did that job for years, but that job is not for everybody and obviously not for John. There is a young woman there who is a phenomenal organizer and has unbelievable attention to detail. I actually complimented her on her wall and took a picture. She was non-verbal, but was still scolded and ushered away from me.
** This is the last edit I hope to make to this post. As this blog post has rapidly ran its way around the internet I want to make it very clear that Old Navy is not the problem in this situation. They have actually done the right thing by connecting with a work program to employee people with different abilities. The problem lies in this situation alone and it may not even be an representation of the organization and or work program. I see it as an individual problem of the supervisor/ work coach ( not an Old Navy employee) and how she personally treats her team. At this time I do know the name of the organization that sends out these teams and I have made contact with them. I am not publicly naming them for many reasons.